Supple Overview
Supple is the name of a liquid joint relief supplement that improves* mobility, flexibility and comfort for damaged and painful joints. It is an alternative to joint pain capsules or topical products and comes in a pleasant tasting Peach Mango flavoured drink. The Supple website, which is where the product can be purchased from, is very consumer-friendly and informative. It shows a number of customer success stories and explains how the product works within the body to provide comfort and protection for joints. Judging from the appearance of the site, Supple is marketed toward older consumers who need a daily supplement for their aging joints, although the product can be taken by anyone who wants to get relief from joint pain.
Supple is sold in 24-can or 48-can sizes. 24 cans cost $99.95 and all purchases have a 30 day money back guarantee. It can also be purchased in powder form. Additional products can also be bought from the site, including a portable drinking bottle and Arthritis health information. Consumers that enrol in the monthly membership program can receive discounts off on all products.
Ingredients Contained in this Product
Glucosamine, Chondroitin, Calcium, Niacin, Magnesium, Sodium, Vitamins C, D, E, B5, B6, B12
Supple: Product Description
The Supple formula is a blend of two staples of most joint pain supplements, Chondroitin and Glucosamine, plus several vitamins and minerals. Chondroitin and Glucosamine are particularly effective when used together and have been extensively researched in terms of providing protection for joint cartilage. The pair of ingredients penetrates the joints, making cartilage more resilient and strengthening the ligaments. Chondroitin also helps to retain water, allowing for ease of movement. The blend of vitamins and minerals boost* the joint protection, inhibiting further degradation and keeping the joint, including the cartilage and synovial fluid that surrounds the joint, healthy and fully functional.
Unlike many forms of Glucosamine and Chondroitin, those used in Supple are not derived from shellfish, so the product is safe for those with this particular allergy. The Glucosamine is vegetable based, but the Chondroitin is from a bovine source, so it is not suitable for vegetarians.
Supple is to be taken on a daily basis and most users feel a positive difference in their joints in approximately 2 weeks of use.
Good about Supple
Supple uses the optimal amounts of Glucosamine and Chondroitin
The Supple formula ingredients are listed
The formula is all natural
There are several customer testimonials
It is safe and has no harmful side effects
The Glucosamine is not derived from shellfish
The formula contains 10 essential vitamins and minerals
Bad about Supple
Unable to find the Supple infomercial which was hosted by Dr Monita Poudyal.
It is only available in one flavor
Supple is expensive
Consumer Reviews
There are many consumer reviews available online. Only few are satisfied with the Supple results. If you look at Amazon.com reviews you will find that #1 start reviews are higher than the 5 star reviews.
Here are few reviews from Amazon.com:

Supple The Bottom Line
Supple is an easy and pleasurable way for consumers to take a daily dose of Chondroitin and Glucosamine, allowing them to protect and rebuild* damaged joints. The product is more expensive than many capsule type supplements on the market, so consumers would be strongly encouraged to join the monthly membership program for product discounts. While this may not be suitable for anyone with severe or advanced joint damage, it is certainly recommended as a way to support joint health and prolong full mobility and ease of movement with advancing age.
Bones are connected by joints, which allow us to move with ease. Joint damage can cause pain preventing you from doing the things you once loved. Many conditions lead to joint pain from aging to an untreated sports injury. A quality joint product may help repair existing tissue damage and also promote stronger joints, less susceptible to future degeneration.
Below you'll find some of the most effective joint pain supplements on the market today, in our opinion.
Our Top Joint Pain Relief Choices

Fight Joint Pain and Inflammation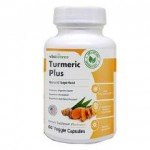 Fight Joint Pain and Inflammation
Fight Joint Pain and Inflammation
Fight Joint Pain and Inflammation
Fight Joint Pain and Inflammation