Natural Balance Super Flex Overview
Joint pain is a common problem that anyone can experience. It isn't just an age-related problem since it can be caused by injury or other conditions. One of the most popular treatment options available for joint pain is the use of joint supplements. However, there are so many to choose from and the truth of the matter is that only a small percentage of joint supplements are actually effective. This is the reason you must research very carefully in order to ensure that you end up with a product that is effective and free from adverse effects.
Let's take a look at a known joint formula that claims to improve* joint health and reduce* discomfort.
What is Super Flex Joint Formula?
Super Flex Joint Formula is a product from Natural Balance which is not a well-known company. The product is being sold by many online retailers and can also be purchased from select health and supplement stores. It is a product formulated as a natural alternative for reducing* joint discomfort. The advanced formula claims to contain a blend of ingredients that provide nutritive support for both joints and muscles in various parts of the body.
How Does It Work?
Super Flex Joint Formula is a dietary supplement that supplies the body with certain minerals and nutrients that support joint and muscle health. It also contains natural ingredients that reduce* inflammation to help provide relief to joint discomfort. It basically works by protecting the joints and strengthening the soft spongy tissue that cushions joints. As a person gets older, these spongy tissues in various parts of the body wear out thus resulting in pain. It doesn't just support healthy joints and connective tissue but the joint supplement also supports normal healthy cartilage and joint function.
What Are the Ingredients of Super Flex Joint Formula?
Natural Balance Super Flex Joint Formula contains glucosamine and MSM as active ingredients. Glucosamine is a crucial building block for connective tissue and synovial fluid. It helps build healthy cartilage which plays an important role in joint support. It also helps lubricate joints since it encourages healthy synovial fluid levels. MSM has been found to be helpful in binding water in the cartilage matrix. This helps keep cartilage soft and spongy in order to reduce* wear-and-tear from movement and activity.
Glucosamine and MSM are clinically proven to help improve* joint health and there are several studies proving their effectiveness. Super Flex Joint Formula also contains turmeric and ginger which are powerful phytonutrients that are known to positively affect the COX-2 enzyme. This means that they help reduce* inflammation which is among the main causes of joint discomfort. Another active ingredient is trans-resveratrol which is a powerful phytonutrient that protects cells from free radical damage. The formulation also includes boswellia which is a special herb known for its potent joint support properties.
How Many Servings per Container?
One container that is being sold for $21.49 has 120 tablets. The product directions instruct users to take two tablets three times a day for the first week then one tablet three times a day the succeeding weeks. However, the serving size is 1 tablet according to the product label so a container has 120 servings.
Suggested Usage
Do's
Follow the suggested intake carefully to prevent side effects.
Consult your doctor if you have allergy to shellfish.
Consult your doctor before taking this supplement if you have any kind of medical condition or are taking medication.
Don'ts
Don't take Super Flex Joint Formula as a replacement for joint pain medication prescribed by your doctor.
Don't take more than the recommended dosage. There is no proof that doing so will maximize effectiveness.
Don't take other joint supplements while taking Super Flex.
Are There Any Possible Side Effects from Taking Super Flex?
The joint support supplement claims to be free from side effects. However, some users stated experiencing side effects like stomach discomfort after taking Super Flex Joint Formula. Also, some people may be allergic to certain ingredients like glucosamine which is derived from shellfish.
What Conditions Does Super Flex Joint Formula Treat*?
The product doesn't claim to treat* any conditions but it claims to support healthy joints and connective tissue. It is also stated on the label that Super Flex supports healthy cartilage and joint function. It also claims to maintain healthy connective tissue and promote healthy inflammatory response.
What Research Has Been Done on The Product?
There is no research conducted on the product proving its effectiveness or safety. However, the ingredients have some clinical evidence for effectiveness in improving* joint health like glucosamine and MSM which has been studies for decades.
Conclusion
Natural Balance Super Flex Joint Formula is just a mediocre joint supplement. The main problem with this product is that it is not clinically proven to be effective or safe. It is a popular brand being sold by various retailers and there are mixed reviews from people who have tried it. Most of the reviews say it isn't a very effective product which is not a good sign. The honest truth is that there are many better options on the market.
Bones are connected by joints, which allow us to move with ease. Joint damage can cause pain preventing you from doing the things you once loved. Many conditions lead to joint pain from aging to an untreated sports injury. A quality joint product may help repair existing tissue damage and also promote stronger joints, less susceptible to future degeneration.
Below you'll find some of the most effective joint pain supplements on the market today, in our opinion.
Our Top Joint Pain Relief Choices

Fight Joint Pain and Inflammation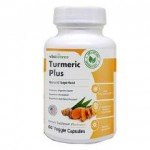 Fight Joint Pain and Inflammation
Fight Joint Pain and Inflammation
Fight Joint Pain and Inflammation
Fight Joint Pain and Inflammation