What is Move Free Ultra?
Aging is a bane for some people. This part of life comes with a lot of health problems. Among the most common of which are joint aches and pains. You once enjoyed doing anything and everything, without thinking about the impact on your bones and joints. That was the youth!
Over the years, you've definitely noticed how things have slowly changed. What was once easy to do takes more time to complete nowadays. You want your old life back, and instead of masking joint pains with pills, you need to target the problem itself. Go to the root-cause and never worry about discomfort ever again.
In order to cope with the discomfort, the makers of quality health supplements have come up with the solution you may want to look into Move Free Ultra. This once-a-day tablet is effective for sore joints, thanks to a breakthrough new ingredient called UC-II. Just a tiny pill can get you the relief you need so that you can finally reclaim your life and do all the activities you once enjoyed.
How Does Move Free Ultra Work?
Move Free Ultra works by providing relief to those tired, achy joints. This is made possible with UC-II, an under natured type-II collagen. So, what exactly is UC-II? This is basically the very same protein found in healthy cartilage. The manufacturers of the medicine have patented a process that preserves the type II collagen found in your cartilage so that the protein is kept intact even as you get older.
More importantly, this vital ingredient reprograms your immune system so that the cartilage in your body is kept well preserved. Other brands require you to take large doses, but that's because other types of collagen don't break down the same way. UC-II, on the other hand, reaches immune cells and trains these to ignore cartilage problems.
Studies have actually shown how helpful this can be because your body can produce hyaluronic acid, the very component that cushions the joints as they rub together. Through this supplement, you're given the hope of living that once active life you so enjoyed during your youth.
Move Free Ultra Ingredients – Are they Safe & Effective?
Move Free Ultra contains the following active ingredients:
Microcrystalline Cellulose – It is used as an emulsifier and it helps to improve* the texture of the capsule.
Hydroxypropyl Cellulose – It works as a lubricant and it improves* joint cushioning.
Croscarmellose Sodium – It improves* joint and cartilage health.
Magnesium Stearate – It prevents ingredients from sticking to manufacturing equipment.
Hyaluronic Acid – It increases* the health of joint fluid, increase* lubrication and support smooth movement.
Boron – It improves* the bone and joint health.
What are the Advantages of Move Free Ultra?
It improves* joint and bone health and increase* flexibility
It may help to reduce* joint pain and treat* other joint complications
It may improve* joint cushioning and lubrication
It increases* mobility and improve* joint health
What are the Disadvantages of Move Free Ultra?
The product doesn't make mention of customer reviews.
Free samples aren't offered to those who want to try it.
The satisfaction guarantee isn't clearly stated.
While the ingredients are mentioned, the importance of each ingredient isn't shown.
The Do's and Don'ts While Taking Move Free Ultra
Like all other health supplements, it's best to consult with your doctor first, especially when you're taking other forms of medicine. Some of the ingredients used in Move Free Ultra may not react well to certain components.
Move Free Ultra Review – Final Verdict
Move free ultra is a supplement that claims to improve* the joint health and enable the user move freely without complications. Taking it might reduce* joint pain and treat* other joint complications. It may also improve* joint cushioning and increase* flexibility. However, some of its components can cause an allergic reaction to some individuals and you should consult a doctor before making it part of your routine.
Bones are connected by joints, which allow us to move with ease. Joint damage can cause pain preventing you from doing the things you once loved. Many conditions lead to joint pain from aging to an untreated sports injury. A quality joint product may help repair existing tissue damage and also promote stronger joints, less susceptible to future degeneration.
Below you'll find some of the most effective joint pain supplements on the market today, in our opinion.
Our Top Joint Pain Relief Choices

Fight Joint Pain and Inflammation*
Prevent Recurring Damage*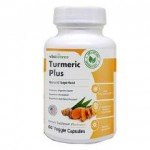 Fight Joint Pain and Inflammation*
Prevent Recurring Damage*
Fight Joint Pain and Inflammation*
Prevent Recurring Damage*
Fight Joint Pain and Inflammation*
Prevent Recurring Damage*
Fight Joint Pain and Inflammation*
Prevent Recurring Damage*