Schiff Move Free Ultra Overview
Aging is a bane for some people. This part of life comes with a lot of health problems. Among the most common of which are joint aches and pains. You once enjoyed doing anything and everything, without thinking about the impact on your bones and joints. That was the youth! Over the years, you've definitely noticed how things have slowly changed. What was once easy to do takes more time to complete nowadays. You want your old life back, and instead of masking joint pains with pills, you need to target the problem itself. Go to the root-cause and never worry about discomfort ever again.
In order to cope with the discomfort, Schiff, the makers of quality health supplements has come up with the solution you may want to look into Schiff Move Free Ultra.
This once-a-day tablet is effective for sore joints, thanks to a breakthrough new ingredient called UC-II. Just a tiny pill can get you the relief you need so that you can finally reclaim your life and do all the activities you once enjoyed.
How Does Schiff Move Free Ultra Work?
Schiff Move Free Ultra works by providing relief to those tired, achy joints. This is made possible with UC-II, an undenatured type-II collagen.
So, what exactly is UC-II? This is basically the very same protein found in healthy cartilage. The manufacturers of the medicine have patented a process that preserves the type II collagen found in your cartilage so that the protein is kept intact even as you get older. More importantly, this vital ingredient reprograms your immune system so that the cartilage in your body is kept well preserved.
Other brands require you to take large doses, but that's because other types of collagen don't break down the same way. UC-II, on the other hand, reaches immune cells and trains these to ignore cartilage problems. Studies have actually shown how helpful this can be because your body can produce hyaluronic acid, the very component that cushions the joints as they rub together.
Through this supplement, you're given the hope of living that once active life you so enjoyed during your youth.
Active Ingredients
Schiff Move Free Ultra contains the following active ingredients:
Cartilage
Hyaluronic Acid
Potassium Chloride
Cellulose
Croscarmellose Sodium
Boron Glycinate
Magnesium Stearate
The pill's coating is made from hydroxypropyl methylcellulose, modified corn starch, mica, polyethylene glycol, titanium dioxide, magnesium trisilicate, and glycerin.
Schiff Move Free Ultra Strengths
It's a reasonably priced joint pain supplement.
The complete list of ingredients is divulged in the product's official website.
The supplement is backed by clinical studies that have proven its effectiveness.
The medicine is available online and in pharmacies near you.
The product has a lot of positive feedback in review sites and online stores.
Schiff Move Free Ultra Weaknesses
The product doesn't make mention of customer reviews.
Free samples aren't offered to those who want to try it.
The satisfaction guarantee isn't clearly stated.
While the ingredients are mentioned, the importance of each ingredient isn't shown.
The Do's and Don'ts While Taking Schiff Move Free Ultra
Like all other health supplements, it's best to consult with your doctor first, especially when you're taking other forms of medicine. Some of the ingredients used in Schiff Move Free Ultra may not react well to certain components.
Final Verdict
A 90-day study was conducted by experts before Schiff Move Free Ultra was released into the market. It was found that those who took the pill regularly felt better. Hence, this is backed by empirical evidence and not just theory. Some brands, on the other hand, make big promises. They, however, clearly don't tell you that the manufacturers have never done their research.
Avoid brands that aren't backed by proper research. You can take comfort in the fact that Schiff Move Free Ultra doesn't belong to this group. If you're looking for a pill that helps you get rid of joint pains and allows you to live an active life, this brand is certainly worth considering. First of all, you'll see the details you need in its official website. More importantly, it comes with a lot of good reviews. Those who've tried it can attest to the fact that the supplement worked.
Just make sure to talk to your doctor is you're on other forms of medication. Otherwise, this might just be the solution you've been looking for.
Below we have ranked the best joint supplements to make it easy for you to find effective and safe products. The ranking is based on crucial factors like potential to alleviate joint pain, potential to promote joint cartilage and tissue regeneration, potential to prevent recurring damage, potential to improve overall joint health, and quality of ingredients. In the end, we were able to come up with the bottom-line value of each product.
Our Top Joint Pain Relief Choices

Fight Joint Pain and Inflammation
Fight Joint Pain and Inflammation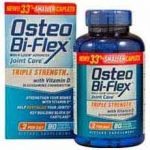 Fight Joint Pain and Inflammation
Fight Joint Pain and Inflammation
Fight Joint Pain and Inflammation