ParActin Overview
ParActin is an over-the-counter pain supplement. The product claims to provide relief from pain, stiffness and discomfort in 30 minutes. While there are no customer reviews or testimonials on the website, there are clinical trials that can be viewed online.
ParActin can be purchased on the manufacturer's website. ParActin is manufactured by Herbal Powers. The company's contact information is available for customers with questions or concerns. Customers can return unopened products, but there are no many back guarantee for used products.
How Does ParActin Work?
ParActin is an all-natural pain and anti-inflammatory supplement that claims to work in 30 minutes. It is made of Andrographis Paniculata Extract containing a blend of Andrographolide, 14-Deoxyandrographolides, and Neoandrographolides. There are details about how each ingredient helps joint pain on the Herbal Power ingredients website. ParActin purports to be fast and effective in relieving pain.ParActin is available without the need for a prescription.
ParActin claims to work in 30 minutes. It relieves pain with nature's most important herbal COX-2 inhibitor. ParActin promotes healthy inflammation response, healthy joint function, healthy brain function and is safe and effective. Clinical research on ParActin is available on the Herbal Power website. However, there are no customer reviews. There are no known side effects.
ParActin promises to help those with pain quickly and safely. Customers can purchase ParActin on the company's website, but there is no money back guarantee once the product has been opened.
ParActin Strengths
ParActin contains pain ingredients that are listed on the website.
Web site includes contact information.
ParActin doesn't require a prescription.
A successful clinical study is detailed on the website.
Voted Top 10 Natural Pain Relievers by Consumer Health Digest 2005.
Ingredients are listed on the website.
ParActin Weaknesses
Statements about ParActin have not been evaluated by the FDA.
There are no customer reviews of ParActin.
There is no money back guarantee once the product is opened.
Final Verdict
ParActin claims it will help relieve pain in 30 minutes.Two to three capsules should be taken every 4-8 hours for maximum benefit. ParActin purports that it helps those with inflammation and pain thanks to a blend of pain fighting ingredients.
ParActin is available without a prescription. It can be purchase on the Herbal Powers' website. The website has a store locator to find the product at retail stores. There is no money back guarantee on opened products. One clinical trial on the website supports the claims that ParActin will work to relieve pain. There are no customer reviews on ParActin.
Below we have ranked the best joint supplements to make it easy for you to find effective and safe products. The ranking is based on crucial factors like potential to alleviate joint pain, potential to promote joint cartilage and tissue regeneration, potential to prevent recurring damage, potential to improve overall joint health, and quality of ingredients. In the end, we were able to come up with the bottom-line value of each product.
Our Top Joint Pain Relief Choices
Fight Joint Pain and Inflammation
Fight Joint Pain and Inflammation
Fight Joint Pain and Inflammation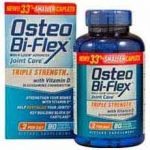 Fight Joint Pain and Inflammation
Fight Joint Pain and Inflammation
Fight Joint Pain and Inflammation