Osteo Bi-Flex Edge is a supplement that gives your muscles and joints nutrients thus strengthening them as well as your cartilage. Recommended dosage is two a day and it helps your joints, supports muscle health, and includes joint shield, glucosamine, and chondroitin. Osteo Bi-Flex has a detailed, reputable website, including an FAQ. It is widely available, online and in household name stores in the country, including food chains and Costco. Most customer reviews online are very positive. While generally safe, allergic reactions are possible and should be looked out for.
Osteo Bi-Flex Edge – Product Details
Glucosamine aids joint and cartilage health, a goal for everyone particularly aging people as well as runners and other athletes. Joint Shield is proprietary blend that works to guard against the action of enzymes that affect joint health. MSM (Methylsulfonylmethane) is a natural source of sulfur, which is the one of the raw materials for collagen. 5-Loxin is a unique, patent-pending ingredient that contains high concentrations of AKBA which is an important aid for helping joint flare.
Specific Ingredients in Osteo Bi-Flex Edge include
Glucosamine, MSM, JointShield, 5-LOXIN Advanced.
Osteo Bi-Flex Edge – Advantages
Positive customer reviews
Natural supplement
Relatively inexpensive
Osteo Bi-Flex Edge – Disadvantages
Possible side effects such as mild nausea, heartburn, or diarrhea
Might have an allergic reaction
Osteo Bi-Flex Edge – The Bottom Line
Overall, Osteo Bi-Flex does seem to work, although it did have some side effects. Since a supplement like this is still probably better than taking pain medication that can have much more significant side effects, for pain that is troubling but not excruciating, given the reasonable price, this is not a bad product to try for some relief.
Below we have ranked the best joint supplements to make it easy for you to find effective and safe products. The ranking is based on crucial factors like potential to alleviate joint pain, potential to promote joint cartilage and tissue regeneration, potential to prevent recurring damage, potential to improve overall joint health, and quality of ingredients. In the end, we were able to come up with the bottom-line value of each product.
Our Top Joint Pain Relief Choices

Fight Joint Pain and Inflammation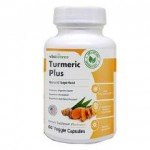 Fight Joint Pain and Inflammation
Fight Joint Pain and Inflammation
Fight Joint Pain and Inflammation
Fight Joint Pain and Inflammation