What is Nutrilite Glucosamine 7 and How Does the Product Work?
Nutrilite Glucosamine 7 is a joint health product that promises to provide relief from joint stiffness within a week's time. It contains glucosamine and chondroitin just like most joint products but this particular supplement also contains 5-LOXIN®, a potent ingredient that is researched to improve* joint flexibility and mobility.
Nutrilite Glucosamine 7
This joint supplement works by supplying the body with needed amino acids, nutrients, and compounds that are essential to repair of damaged joints and other surrounding structures. It has the following benefits:
It helps reduce* joint pain, inflammation, and soreness
It repairs damaged joints, cartilages, tendons, and synovial membranes
It helps in production of lubrication between joints to prevent damage due to friction
It helps in maintaining optimum health of joints and cartilage
It improves* joint flexibility and mobility within seven days
Manufacturer of Nutrilite Glucosamine 7
This joint product is manufactured by Nutrilite. It is a company known across the globe for conceptualizing and manufacturing vitamins, minerals, and dietary supplements. The products of this company are now exclusively distributed by Amway.
What Ingredients are in Every Tablet of Nutrilite Glucosamine 7?
Glucosamine – An ingredient present in most joint products due to its effect on increasing* lubrication between joints.
Chondroitin – It helps improve* and maintain the healthy stature of cartilage.
Manganese – It is an important nutrient that is needed for joint, cartilage, and bone health.
Boron – It helps in the repair of damaged joints and cartilages.
5-LOXIN® – It is a patent ingredient that is believed to improve* joint flexibility and mobility within seven days.
OptiMSM® – A patent ingredient that is believed to help repair damaged connective tissues like tendons, cartilages, and ligaments.
Suggested Usage
The recommended daily intake of Nutrilite Glucosamine 7 is two (2) tablets to be taken twice daily.
Do's
Consult your doctor prior to taking this supplement if you have been diagnosed with any medical condition or is currently taking any medication
Follow the recommended dosage unless approved by your doctor
You may take this supplement with food to avoid gastric upset
Don'ts
Do not take this supplement if you have allergy to shellfish because its glucosamine component is sourced from shrimp and crabs
Do not take this supplement if you are pregnant as its effect to the growing fetus is not established
Avoid taking this product if you are providing breastfeeding to your baby
Do not give Nutrilite Glucosamine 7 to children aged 12 years and below
Avoid the use the product a few weeks before and after surgery as it may increase* the risk of hemorrhage
Does it Interact with Other Medications?
Yes, it interacts with various medications that are why you have to consult your doctor prior to taking this supplement to remain on the safe side.
It may potentiate side effects of some antibiotics
It may increase* the bleeding risk in people taking anticoagulants and anti-platelets like Warfarin and Aspirin
It may affect the efficacy of oral hypoglycemic medications
Potential Side Effects of Nutrilite Glucosamine 7
The manufacturer mentioned that it is an all-natural product that has no side effects however due to its ingredients, an individual may experience nausea, vomiting, stomach upset, and diarrhea. If you experience dizziness or any allergic reaction, discontinue use and consult your doctor immediately.
What People are Saying about Nutrilite Glucosamine 7?
Not all consumers were satisfied with the product as most of them were expecting an improvement in their condition within seven days as what the manufacturer advertised for the product. With this very little time frame, not all consumers were able to get the benefits that they want thus most of them are responding negatively. However there are other consumers who mentioned that Nutrilite Glucosamine 7 provided them with an answer to their long search for joint health product.
Has Any Research Been Done?
There was no published research or any clinical study proving the efficacy of Nutrilite Glucosamine 7 in improving* joint flexibility and mobility within seven days as what the manufacturer advertised. The studies were made on the individual components. These studies yielded favorable response towards joint health however more research are warranted before they can be considered as treatment for any symptom or medical condition.
Final Verdict
If you are looking for a joint product with additional ingredient beside the normal glucosamine and chondroitin then Nutrilite Glucosamine 7 may be a good find as it contains other ingredients that promise to contribute to joint health. However don't be too confident that you will feel improvement in joint flexibility and mobility within seven days. Different people respond to supplements in different ways and in different time frames thus the seven days promised by the manufacturer may be the best scenario that can be experienced under by people with optimum health conditions. Also, if you decide to use this product, be careful as you might develop sensitive reactions to its glucosamine component.
Bones are connected by joints, which allow us to move with ease. Joint damage can cause pain preventing you from doing the things you once loved. Many conditions lead to joint pain from aging to an untreated sports injury. A quality joint product may help repair existing tissue damage and also promote stronger joints, less susceptible to future degeneration.
Below you'll find some of the most effective joint pain supplements on the market today, in our opinion.
Our Top Joint Pain Relief Choices

Fight Joint Pain and Inflammation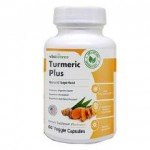 Fight Joint Pain and Inflammation
Fight Joint Pain and Inflammation
Fight Joint Pain and Inflammation
Fight Joint Pain and Inflammation