Nexrutine Overview
Nexrutine is an over-the-counter joint health supplement. The product claims to help the joints and muscle recover after exercising. It is manufactured by Swanson Ultra. On the website, there is one customer testimonial. There are no details about clinical trials on the Swanson Ultra website.
Nexrutine can be purchased on the company's website. The company's contact information is available for customers with questions or concerns. There is a 365-day money back guarantee for customers who purchase Nexrutine. For more information about the products, the Swanson Ultra website offers an online dictionary of ingredients.
Active Ingredients
Nexrutine is an all-natural joint and muscle supplement that is a "favorite among athletes."One capsule is to be taken 3 times a day.All the ingredients are listed on the website. The key ingredient is from the phellodendron tree, a plant used for centuries by traditional Chinese herbalists.Nexrutine works with the body's natural enzymatic processes to promote comfortable movement without upsetting the stomach. It is supposed to be used after exercise to help the body recover.Nexrutine is available without the need for a prescription.
How Does Nexrutine Work?
Nexrutine claims to work quickly. However, there are no clinical trials to support any of the promises made by Nexrutine. There is one customer review on the website which provides positive feedback about the product.
Nexrutinepromises to help the body recover after exercise by soothing joints and muscles. Customers can purchase Nexrutine on the company's website and there is a 365-day money back guarantee.
Nexrutine Strengths
Nexrutine contains a natural joint support ingredient which is listed on the website.
Website includes contact information.
Nexrutine doesn't require a prescription.
There is a 365-day money back guarantee.
Nexrutine only costs $8.99.
There is one customer review.
Nexrutine Weaknesses
There are no clinical trials available to review on the website.
Statements about Nexrutine have not been evaluated by the FDA.
No free samples are offered.
Final Verdict
Nexrutine claims it will support joints and help muscles recover after exercise. The supplement should be taken everyday for maximum benefit. Nexrutine purports that it uses ancient wisdom with modern science to create a revolutionary herbal supplement.
Nexrutine is available without a prescription. It can be purchased on the Nexrutine website. There is a 365-day money back guarantee on the product. There is only one customer review of the product and no clinical trials that support the claims of Nexrutine.
Bones are connected by joints, which allow us to move with ease. Joint damage can cause pain preventing you from doing the things you once loved. Many conditions lead to joint pain from aging to an untreated sports injury. A quality joint product may help repair existing tissue damage and also promote stronger joints, less susceptible to future degeneration.
Below you'll find some of the most effective joint pain supplements on the market today, in our opinion.
Our Top Joint Pain Relief Choices

Fight Joint Pain and Inflammation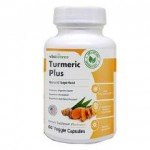 Fight Joint Pain and Inflammation
Fight Joint Pain and Inflammation
Fight Joint Pain and Inflammation
Fight Joint Pain and Inflammation