In This Review
Overview of Nervive
Nervive is an organic supplement brand which is focused on promoting nerve health. It may improve communication between nerve cells, build insulation, and enhance body circulation. It could also decrease aches, discomfort, and weakness in the body from aging and lower stress. Nervive promises to provide initial benefits within 14 days.
How Does It Rate?
Overall Rating: 3.8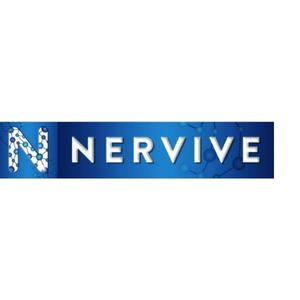 Nervive
Dnpx Powder

Brand Highlights
Nervive is sugar-free.
Results start to appear in 2 weeks.
After 4 weeks, the product reduces nerve discomfort by 50%.
The manufacturer has over 50 years of experience
Key Ingredients
Vitamins B1, 6, 12
Alpha Lipoic Acid
Turmeric
Ginger Root
Chamomile
Lavender
Melatonin
Pros
This brand may reduce occasional nerve discomfort.
The products could nourish the nerves and build insulation.
It might strengthen the immune system.
Nervive could improve circulation.
The products may improve nerve to nerve communication.
Cons
It includes some artificial coloring.
You can't purchase the product directly from the manufacturer.
The ingredient list is somewhat limited.
---
Top Recommended Products

Nervive Nerve Health
Strengthens Your Nerves
Key Ingredients: Alpha Lipoic Acid, Calcium, B Vitamins.
Price: $15-16.
What It Does: Nourishes the nerves, enhances communication, improves circulation, builds insulation.
---

Nervive Nerve Relief
Makes Aging Easier
Key Ingredients: Alpha Lipoic Acid, Calcium, B Vitamins.
Price: $15-16.
What It Does: Eases occasional aches, discomfort, and weakness due to aging.
---
Nervive Nerve Relief PM
Soothing Your Nerves at Night
Key Ingredients: Alpha Lipoic Acid, Calcium, B Vitamins, Melatonin.
Price: $15-16.
What It Does: Eases occasional aches, discomfort, and weakness due to aging.
---
How Does Nervive Work?
Nervive is high in B vitamins which can improve communication between nerve cells, build insulation, repair nerve damage, and improve blood flow all over the body.
In addition, B vitamins may promote stress reduction. A review in Nutrients concluded that B vitamins would be helpful to people with poor mood status and poor nutrition status [1].
Ingredients in this product help reverse nerve damage, as well as decreasing neuropathic pain. It's also high in anti-inflammatory agents which can lessen pain and swelling in the body and help eliminate occasional aches and pains.
Nervive is also high in antioxidants, which may destroy free radicals in your system and decrease oxidative stress. This promotes healing in the body, and it strengthens the immune system. A review in the Journal of Dairy Sciences examined the role of antioxidants in the immune system [2].
What Are the Ingredients in Nervive?
These are some of the primary active Nervive ingredients:
Alpha Lipoic Acid
– This is a compound which the body makes naturally, and it exists inside human cells. It lives inside the mitochondria, where the cells product energy.
It has antioxidant benefits and may improve nerve function. An article in Biomolecules discussed the use of alpha lipoic acid for therapeutic purposes [3].
Turmeric
– Turmeric is a plant which has powerful anti-inflammatory agents that can reduce swelling. In addition, it may help regenerate new cells in the brain. It has potent antioxidants which boost immune functioning and may help repair nerve damage [4]. Also, we have discussed this ingredient in our Nucific Move 360 Reviews.
An article in the Indian Journal of Pharmaceutical Science looked at the impact of curcumin on neurological disorders [5].
Chamomile
– The flower is soothing and relaxing, and it may help with sleep and improve sleep quality. It's a mild tranquilizer which may decrease stress and anxiety, and it has been shown to enhance mood and improve sleep quality, as documented in our review of Body Restore Shower Steamers. [6].
A study in the Journal of Education and Health Promotion found that oral chamomile was effective in improving sleep in elderly nursing home patients [7].
Ginger Root
– It contains a bioactive compound called gingerol which contains potent medicinal properties. In addition, ginger has antioxidants that can repair the body and strengthen the immune system.
It supports heart health and may decrease blood sugar. An article in Nutrition Today explored the health benefits of ginger [8].
Who Should Buy Nervive?
Nervive Nerve Relief may be a good product for anyone who has concerns about their nerve health. It could also be a suitable brand for users who want a product that can help deal with the weakness and aches that go along with aging.
You May Also Like to Read
Nervive (FAQs)
Q: What Do the Nervive Reviews Say?
A: The Nervive reviews offered different feedback about this brand. Some found it very effective at reducing their aches and pains and lowering stress. Others said it did nothing at all, or very little. Generally, people were quite happy with the price.
Q: How Do You Take Nervive Products?
A: The manufacturer recommends that you take one tablet per day, at whatever hour you choose. Do not take more than the maximum dosage for any reason.
Q: What is the Nervive Return Policy?
A: The manufacturer does not sell the product directly, so they do not have a return policy. Any of the other retailers you could buy from should have their own policy.
Q: Is Nervive Cruelty-Free?
A: No, Nervive does not appear to be a cruelty-free company. They mention nothing about it on their site, and they are not on PETA's list of cruelty-free brands.
Q: What are the possible side effects of Nervive?
A:There are no negative effects on Nervive. It may give some people headaches, nausea, and constipation. These side effects are typically temporary and can go disappear as your body becomes used to the medicine.
Q: Where to Buy Nervive Products?
A: You can't buy Nervive Nerve Health on the manufacturer's official website, but you can get it from a range of other online and offline retailers like Amazon, Walmart, and Walgreens. On average, the price is about $15-16 for each of the 3 options.
Q: What Sets Nervive Apart From the Competition?
A: There's nothing overwhelmingly unique about this brand. It's likely an effective nerve relief brand, but it would be more potent with a longer ingredient list.
Conclusion
Nervive is a brand of healthy supplements designed to support nerve health. They include a natural collection of ingredients that promise to promote better cell communication, provide nerve insulation, improve circulation in the body, and lower stress. These are reasonably priced supplements but are missing some ingredients.
There were a number of Nervive Nerve Relief reviews, and the feedback varied. There were customers who were happy with the supplements and the relief they provided. Others said they did very little, and this was disappointing. Several users complained about the large size of the capsules and how difficult it was for them to take.
Nervive is a healthy brand, but the products do contain ingredients which could lead to mild Nervive Nerve Relief side effects. If you should experience any unpleasant symptoms, stop taking the supplements right away. Prior to taking this product, see a doctor and get medical approval.
Healthy joints allow us to move with ease. Joint damage can cause pain preventing you from doing the things you once loved. From aging to untreated sports injuries – many conditions lead to joint pain. A quality joint product may help reduce inflammation, repair existing tissue damage, and promote stronger joints, lessening susceptibility to future degeneration.
Below you'll find some of the most effective joint pain supplements on the market today, in our opinion.
Our Top Joint Pain Relief Choices
Verdict on Claimed Benefits: Below is our summary of the available evidence for the claimed benefits of below mentioned joint pain supplements based on the available research: