Mendamine Overview
Mendamine is a supplement that helps people with joint pain. It is also called Medamine 25 because of the 25 ingredients that it uses to achieve optimal joint health. The ingredients include those that are commonly used to relieve joint pain like chondroitin and glucosamine. This joint pain supplement is not just about joint pain relief, but it also aims to relieve joint inflammation. Mendamine provides the body with nutrients that will promote joint health.
How Does Mendamine Work?
Mendamine is a product by Bioprosper Labs a manufacturer of several health and wellness products. Mendamine is not mentioned in the website of Bioprosper but it has its own official site. From the website, it is said that Mendamine 25 is formulated to replenish lubricants that will help in treating joint stiffness, pain and inflammation.
Active Ingredients
Mendamine 25 contains 25 essential ingredients that are all scientifically proven to help with joint pain. The long list of ingredients includes Glucosamine hydrochloride, chondroitin sulfate, hyaluronic acid, Boswellia serrata, zinc, copper, chromium, niacinimide, selenium, manganese sulfate and Vitamins A, C, D, D3, E, B1, B2, B6 and B12. Aside from these ingredients, Mendamine also contains shark cartilage.
Hyaluronic acid is an ingredient that works to lubricate joints through increasing production of synovial fluids. HA is also helpful in improving joint mobility.Further more,phytosterols work on joint inflammation while Glucosamine HCI works to improve cartilage formation.
How Much is Mendamine?
Mendamine joint pain supplement costs $30 per bottle. The bottle contains 180 capsules which is just enough for a 3-month supply Recommended dosage of this product is 3 tablets a day.
Guaranteed
Bioprosper offers Mendamine joint pain supplement to customers with a 60-day money back guarantee. Any customer who is unsatisfied with the product can get their money-back.
Testimonials and Reviews
There are no testimonials shown on the official website
Should I Purchase It?
The official website of Mendamine provides the complete list of ingredients. All purchases are supported with a money-back guarantee. The product is quite inexpensive too compared to other joint pain supplements in the market today. The website is also very informative. Unfortunately, there are no testimonials seen on the official websites and there are no free samples offered to customers.
Final Verdict
Should you consider purchasing this product? If you want to give it a try, you can do so but there are joint pain supplements out there that do not use ingredients from animals. Mendamine contains shark cartilage and sharks are actually part of the endangered species list. Although it has a good potential in treating joint pain problems and achieving optimal joint health altogether, you may not feel good taking this product knowing they killed sharks for it. Anyhow, there is always Flexoplex, a trusted joint pain supplement that is surely safe and effective.
Below we have ranked the best joint supplements to make it easy for you to find effective and safe products. The ranking is based on crucial factors like potential to alleviate joint pain, potential to promote joint cartilage and tissue regeneration, potential to prevent recurring damage, potential to improve overall joint health, and quality of ingredients. In the end, we were able to come up with the bottom-line value of each product.
Our Top Joint Pain Relief Choices
Fight Joint Pain and Inflammation
Fight Joint Pain and Inflammation
Fight Joint Pain and Inflammation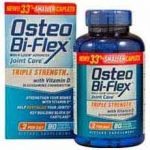 Fight Joint Pain and Inflammation
Fight Joint Pain and Inflammation
Fight Joint Pain and Inflammation