What is Limbex?
Limbex is a blend of eleven clinically tested and combined to create an all-natural premium dietary supplement. Limbex is specifically formulated to promote healthy joints and connective tissue. The eleven natural nutrients include, Glucosamine, chondroitin sulfate, turmeric root extract and a Boswellia extract called ApresFlex which is pending patent. Limbex is designed to help improve and cure;
Pain and Soreness in the joints
Stiff joints
Restricted motion in the joints, making it difficult to carry out physical exercise
Crackling, Grinding or sounds in joints
Sleep disruption due to joint discomfort
Things You Should Know About Limbex
Limbex is 100% natural
Limbex is made and sold by Media Health LLC
Limbex is used in joint health care
Limbed contains Chondroitin sulfate and Glucosamine sulfate
Who is behind Limbex?
Limbex is a registered trademark of Media Health LLC registered in Boca Raton, Florida, 33431.
What Ingredients are Used in Limbex?
Limbex packed with powerful ingredients aimed at giving you maximum joint care without causing any harmful effect to your body. The main Ingredients include;
Glucosamine – Glucosamine is a natural ingredient and component healthy cartilage. It has been used for many years in joint care and joint illness related symptoms. With aging comes the inability to produce adequate Glucosamine. Glucosamine has several roles in the human joints:

Keeps joints lubricated
Acts as an anti-inflammatory agent
Stimulate the formation of chondrocytes
Plays a vital role in joint repair

Turmeric – Tumeric is a bright yellow herb used as a food additive to add Indian curry flavor in food. Turmeric contains an active component called curcumin that has been for many years in ancient medicine in China and India. Turmeric reduces inflammation of the soft tissues around our joints. The active component, curcumin, inhibits several enzymes that trigger the inflammatory process, thereby offering benefits for pain, swelling, and stiffness. Turmeric also acts as a powerful anti-oxidant.
Bromelain – Bromelain is extracted from the juices found in the stems of a pineapple plant. It is basically a mixture of digestive proteins and enzymes. Bromelain is a key player in the fight against inflammation in the joint. It also works on breaking down fibrin when it becomes excess. Fibrin is important in wound healing but too much fibrin may reduce blood flow and prevent injured tissues from healing.
Other ingredients in Limbex include; Vitamin C, Vitamin E, Pomegranate, Green Tea Leaf Extract, Holly Basil Leaf, Chondroitin, Piperine, and ApresFlex.
How to Use Limbex?
Limbex is a dietary supplement that is not intended for the cure, preventing or treatment of any disease. It thus cannot be used as a vaccine or a replacement for a prescription drug. It is meant for joint care and joint pain relief. You should use Limbex directly as directed by your doctor. Limbex should be taken with meals. The recommended dosage is 2 pills a day with lots of water.
Benefits
Let's explore what you can expect from Linbex;
Key ingredients are all listed in the product box
Limbex has no side effects
The official website offers a 100 % money back guarantee
Limbex is packed with the joint care twins of both Glucosamine and Chondroitin
Limbex is an all natural joint care formula
The manufacturer offers a free bonus gift for every purchase
Drawbacks
No official forum where customers can post reviews and ask for information
There is not documented scientific research or clinical trial data
Lack of an official FAQ page
The official website is shallow and not informative
One 90 pills bottle costs $89 exclusive of shipping costs which is rather

expensive
Precautionary Warnings and Other Side Effects
Limbex is made from 100% natural products that are not known to cause any harmful effects. This withstanding, we can conclude that the formula is 100% safe to use without any side effects. However, if you experience any complications, you should inform your doctor right away. If you are allergic to any of the ingredients mentioned above, it is safe not to use the Limbex.
Does Limbex Really Work For Joints?
Limbex is made from natural ingredients that have been proven to work. Lack of clinical trials is a big blow to the marketing of this product. However, some customers have reported positive results from using limbex supplement..
Final Verdict
It is worth noting that the official website is a bit lacking in terms of product information. The website doesn't provide critical information that would be of interest to consumers. The website lacks customer testimonials and feedback. Most customers want to know what other customers think about a product before buying the product. The website also lacks enough information and explanation of the ingredients used though they are mentioned. It would have been great if the official site gave details of the ingredients. The last nail in the coffin is the lack of clinical trials data and findings. As much as they would want to claim that the product has undergone clinical trials, they lack the evidence to prove it. On paper the product looks amazing and nothing short of magical. But customer feedbacks tend to think otherwise. Most customers say the supplement is either not working or takes a long time before it starts working. Based on the fact that it lacks clinical trials and a strong customer backing, Limbex is not the most effective joint relief product in the market and therefore it is not highly recommended unless there is no otherwise.
Below we have ranked the best joint supplements to make it easy for you to find effective and safe products. The ranking is based on crucial factors like potential to alleviate joint pain, potential to promote joint cartilage and tissue regeneration, potential to prevent recurring damage, potential to improve overall joint health, and quality of ingredients. In the end, we were able to come up with the bottom-line value of each product.
Our Top Joint Pain Relief Choices
Fight Joint Pain and Inflammation
Fight Joint Pain and Inflammation
Fight Joint Pain and Inflammation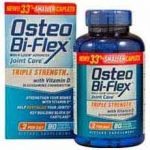 Fight Joint Pain and Inflammation
Fight Joint Pain and Inflammation
Fight Joint Pain and Inflammation