JointFlex Overview
Unlike oral joint pain treatments, JointFlex is a topical cream that is said to relieve pain in 5-20 minutes after being applied to the inflamed area, The product's website is user-friendly, informative and all manufacturer contact details are provided. Clinical trials have been performed on the JointFlex formula, and are published on the site, which also includes testimonials from satisfied customers.
The regular price of JointFlex is $15.95 for a 4oz tube and consumers are also able to download coupons entitling them to discount coupons. The manufacturer of the product offers a money back guarantee which applies to both used and unused products. Unfortunately there is no mention of the terms and conditions of the guarantee.
Active Ingredients
JointFlex uses a patented process called Fusome delivery technology, which allows the active ingredients to be absorbed faster and more effectively. The formula's two main active substances are Glucosamine and Chondroitin which work synergistically to help repair damaged cartilage and rebuild stronger joints that will stand up to future wear and tear and aging.
How Does JointFlex Work?
Because JointFlex is a topical cream, it is easy to apply and requires two applications daily to the affected area. While most users do not experience side effects, the cream could cause irritations or rashes in those with sensitive skin.
JointFlex Strengths
A money back guarantee is provided
It is easy to apply
JointFlex is widely available
Clinical studies are published
JointFlex is non-greasy and has a pleasant scent
Discount coupons are available
JointFlex uses a patented delivery process
JointFlex Weaknesses
JointFlex may not provide long-term results
The full ingredient list is not shown
The cream may not be suitable for all skin types
Final Verdict
JointFlex is a good product to have around for days when stiffness and pain requires immediate relief. Therefore, it is best suited to those not experiencing extensive joint damage, who would benefit more from a long-term use oral medication.
Below we have ranked the best joint supplements to make it easy for you to find effective and safe products. The ranking is based on crucial factors like potential to alleviate joint pain, potential to promote joint cartilage and tissue regeneration, potential to prevent recurring damage, potential to improve overall joint health, and quality of ingredients. In the end, we were able to come up with the bottom-line value of each product.
Our Top Joint Pain Relief Choices
Fight Joint Pain and Inflammation
Fight Joint Pain and Inflammation
Fight Joint Pain and Inflammation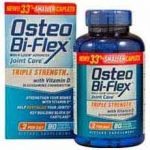 Fight Joint Pain and Inflammation
Fight Joint Pain and Inflammation
Fight Joint Pain and Inflammation