Joint Stimuflex Overview
Joint Stimuflex is new advanced joint health formula by Whole Body Research with 100% Natural Eggshell Membrane plus Turmeric, White Willow, and Boswellia. Whole Body Research Joint Stimuflex is a vegetarian, gluten-free and soy-free joint care supplement.
What Is It And What Does It Do?
Whole Body Research Joint Stimuflex is a joint care supplement that boosts* of an optimal combination of the world's best natural joint-health ingredients. Whole Body Research Joint Stimuflex utilizes a revolutionary 100% formula made from of 100% Natural Eggshell Membrane, white willow, Turmeric Extract, and Boswellia Serrata Extract.
Whole Body Research Joint Stimuflex promises to;
Reduce* pain in your joints
Reduce* stiffness in all your joints
Help Improve* Pain and Symptoms of Osteoarthritis
Reduce* cell inflammation in your joints
Overall body health
Manufacturer Of Joint Stimuflex
Whole Body Research based in Los Angeles, California manufactures Whole Body Research Joint Stimuflex.
What Does It Contain?
Apart from Natural Eggshell Membrane, Whole Body Research Joint Stimuflex contains the best joint care ingredients known to man.
Turmeric:
Turmeric is a popular plant that has a warm and bitter taste. Turmeric is commonly known as food spice, main spice in curry powder, and is more often than not used to flavor or color mustards, curry powders, butters, and cheeses. What you may not be aware of is that Turmeric's root has medicinal values. The Turmeric root is used in the treatment of arthritis, stomach pain, heartburn (dyspepsia), diarrhea, and loss of appetite, intestinal gas, stomach bloating, jaundice, liver problems and gallbladder disorders. Some research shows that Turmeric is also used to relieve headaches, colds, bronchitis, fibromyalgia, leprosy, lung infections, menstrual problems, fever, and cancer. Turmeric is not known to cause significant side effects.
White Willow:
Willow bark is extracted from the white willow or European willow tree. The Willow bark acts more like aspirin and hence is used to relieve pain, including muscle pain, headache, menstrual cramps, osteoarthritis, rheumatoid arthritis (RA), gout, and ankylosing spondylitis. Willow bark is also used to soothe fever, flu, the common cold, and weight loss*.
Boswellia Serrata Extract:
Boswellia Serrata Extract is believed to ease the symptoms of rheumatoid arthritis, osteoarthritis, bursitis, joint pain (rheumatism), and tendonitis. Some other uses include abdominal pain, ulcerative colitis, syphilis, hay fever, asthma, sore throat, pimples, painful menstruation, and cancer.
How Does Joint Stimuflex Work?
Modern research suggests that rheumatoid arthritis is caused partly by antibodies that attack the glycosaminoglycans in joint cartilage. When glycosaminoglycans are attacked, our joint cartilage becomes weak making this key building block, brittle and less mobile. The Natural Eggshell Membrane in StimuFlex is one of the only known sources of natural occurring glycosaminoglycans making Whole Body Research Joint StimuFlex one of the only supplements out there that contain this effective ingredient.
How Should I Take It?
Whole Body Research Joint Stimuflex comes in a 60 capsule bottle that lasts for a month. The recommended dosage is up to two pills a day.
Benefits
Contains one of the best ingredients used in joint care
Relatively cheap
Drawbacks
Whole Body Research Joint Stimuflex is a long-term care product
The official website is shallow and non-informative
Can I Take It With Other Medications?
Anticoagulant/Antiplatelet drugs are known to interact with turmeric, one of the ingredients. Since turmeric slows blood clotting, taking it along with medications that also slow blood clotting might increase* the chances of bruising and bleeding.
Are There Any Side Effects?
Some consumers using Joint Stimuflex complain of nausea, stomach upset, dizziness, and diarrhea.
Final Verdict
I am very skeptical before recommending Whole Body Research Joint Stimuflex to anyone because Joint Stimuflex is a long-term care product yet it contains willow bark extract that is safe to use only in the short run.
Bones are connected by joints, which allow us to move with ease. Joint damage can cause pain preventing you from doing the things you once loved. Many conditions lead to joint pain from aging to an untreated sports injury. A quality joint product may help repair existing tissue damage and also promote stronger joints, less susceptible to future degeneration.
Below you'll find some of the most effective joint pain supplements on the market today, in our opinion.
Our Top Joint Pain Relief Choices

Fight Joint Pain and Inflammation*
Prevent Recurring Damage*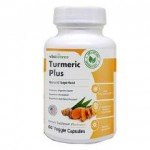 Fight Joint Pain and Inflammation*
Prevent Recurring Damage*
Fight Joint Pain and Inflammation*
Prevent Recurring Damage*
Fight Joint Pain and Inflammation*
Prevent Recurring Damage*
Fight Joint Pain and Inflammation*
Prevent Recurring Damage*