You could have been so used to eating whatever you want. You didn't care about nutrition. As long as you had fun, then you were okay with it. Then, you became older. You started noticing pain in your joints and muscles. You could no longer enjoy all your favorite activities. In fact, you find yourself creating a schedule according to how you felt on that particular day. This isn't the way to live. You deserve more out of life than this, but, of course, it's also time to think about giving your body what it needs.
Some older folks suffer from joint pain. You should never be a part of this group. In fact, it's time to take charge of your health. You can think about changing your lifestyle. Choose your meals and make time for exercise. For that extra push, you should also start including supplements in your daily diet. Those who suffer from osteoarthritis may want to look for a brand called Joint Juice. Read on to know what this can do for you.
Joint Juice – Facts You Should Know
Joe Montana, a legendary quarterback, is the face of the product. He swears by it and has teamed up with the company behind the product to reach out to those who suffer from joint pain and arthritis.
Whereas most supplements come in pill form, this is what it says it is – a juice drink! This product treats arthritis by giving your body the nutrients and minerals it needs to stay strong. The flagship product of the company is the plain Joint Juice drink. However, the company has ventured out into a variety of blends and strength.
What is Joint Juice and How Does It Work?
Joint Juice is, as mentioned earlier, a supplement drink for those who suffer from joint pain. This was initially designed for people who lead active lives. However, the manufacturers have ventured out to cater to anyone who endures from the ill effects of osteoarthritis. More importantly, they say that you can feel relief within 14 days after taking the drink. You won't be as uncomfortable as you were, and you'll see a vast improvement in your ability to move.
As with most supplements, Joint Juice is made from chondroitin and plus sulfate, the two components used by other similar products. And if you're tired of taking pills for your pain, then this product provides a refreshing change. And if you're looking for natural products, then this might be of an advantage to you as well. The chondroitin used is plant-based. The Splenda brand also provides the sweet taste so that this won't get in the way of your weight loss regimen. All you need to do is take one bottle because this should provide you the recommended glucosamine daily dosage.
Who Manufactured Joint Juice and for Whom?
Joint Juice was originally meant for athletes who suffer from osteoarthritis. However, anyone can avail of this. This product is made by the company named after its flagship drink – Joint Juice.
What Ingredients are in Joint Juice?
The following are the Ingredients used for the supplement:
Plus Glucosamine HCl (1,500 mg)
Vitamin C
Vitamin D
Chondroitin Sulfate
Teas
Some products may use shellfish and cause allergic reactions. Joint Juice, however, is made from plant extracts so that this can be for anybody.
The manufacturers also make use of Splenda as its sweetener so that calorie count is kept low. You don't get more than 25 calories for every 8 ounces of the drink. The juice also comes in different flavors: cranberry, orange, pomegranate, and banana.
Have Clinical Tests Been Done on Its Ingredients?
Unfortunately, the website doesn't talk about tests done. However, you might want to know that the ingredients used are quite popular, especially in the osteoarthritis market.
What about the 30-Day Trial Offer? Will It Work?
When you head over to the Joint Juice website, you're given 30 days to try out the product. This is roughly four weeks to see whether or not the juice works for you. You should call customer service and return the product if you're not satisfied in order to avail of the assured guarantee.
How Much Do I Take?
One bottle should already be enough to supply you with your daily health requirements. Still, it's best that you take to your doctor if you have preexisting medical issues or if you're on any medication. This is just to make sure that someone monitor your health while you take the supplement.
When Should I Take Joint Juice?
There is no specified time indicated. As long as you get your one glass of Joint Juice in on a daily basis, then you're on the right track.
Precautionary Warnings and Side Effects
Joint Juice is made from plant extracts, which is relatively safe. However, the plus in the ingredient may cause heartburn and abdominal gas.
Does Joint Juice Help Against Arthritis?
It should because it contains proven ingredients that fight against osteoarthritis. And if you base it on customer feedback, you'll see that it's worked for many.
What Consumers Have to Say about Joint Juice?
The effects do vary from person to person, but many of the customers say that they've felt and enjoyed the benefits within a month.
Is Joint Juice an Effective Liquid Supplement?
There have been several feedbacks on review sites regarding this joint pain supplement. Many of the customers are pleased with Joint Juice. However, some of them did require more than 2 weeks before they could feel the difference. All in all, it did get a decent B rating, which is more than what you can say for many of the products out there.
Final Verdict
If you're looking for joint pain relief, then you may want to try Joint Juice. See which flavor appeals to your taste buds more. And if you're not happy with the product, it's good to know that you're given 30 days to return your orders.
Below we have ranked the best joint supplements to make it easy for you to find effective and safe products. The ranking is based on crucial factors like potential to alleviate joint pain, potential to promote joint cartilage and tissue regeneration, potential to prevent recurring damage, potential to improve overall joint health, and quality of ingredients. In the end, we were able to come up with the bottom-line value of each product.
Our Top Joint Pain Relief Choices
Fight Joint Pain and Inflammation
Fight Joint Pain and Inflammation
Fight Joint Pain and Inflammation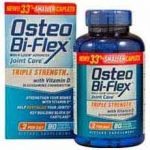 Fight Joint Pain and Inflammation
Fight Joint Pain and Inflammation
Fight Joint Pain and Inflammation