What is Inflaflex and How Does it Work?
Inflaflex is an innovative product that comprises of different patent ingredients that are combined to come up with a powerful joint health formula. It does not only contain the simple ingredients that you can find in other heath supplements as it is comprised of various proven and prestige ingredients that have been known to promote optimum joint health and prevent joint damage.
The product works by reducing* joint pain and inflammation. It also eliminates* free radicals in the body which is causing damage to joints and cartilage. It also helps in lubricating joints to minimize friction during movement that is causing further damage to the structures.
Inflaflex produces the following effects:
It promotes* healthy joints, cartilages, tendons, and synovial membrane
It lubricates joints to prevent damage to the bones and cartilages
It helps reduce* joint pain, inflammation, and stiffness
It improves* one's flexibility and mobility
It removes* free radicals from the body that is causing damage to joints
It prevents destruction of healthy joints and cartilage by promoting ample supply of essential nutrients
Who Manufactured Inflaflex?
This supplement is manufactured by Inflaflex Research Laboratories.
What Does it Contain?
OptiMSM®
WOKVEL®
Curcumin C3 Complex®
SAMe®
Omega-3 DHA
Resveratrol 50%
How Do I Take Inflaflex?
The recommended intake of this supplement is one capsule in the morning and another one in the afternoon. Each supplement should be taken with 8-12 ounces of water for better absorption.
Benefits of Inflaflex
It may help reduce* joint stiffness and improve* flexibility
It may help improve* mobility of a person
It helps reduce* joint pain and inflammation
Since it contains a powerful anti-oxidant, it helps the body in removing* harmful toxins and free radicals that is causing damage not only to joints but also to other parts of the body
It may help promote and improve* blood circulation
It may help improve* brain function and cognition
It helps in production of lubricant between the joints to prevent damage from friction
It aids in recuperation of damaged joints, cartilages, and synovial membrane
Drawbacks
If you are looking for an immediate and long lasting answer to joint pain and inflammation then this product may not be a good option for you as it takes a minimum of one month before you see its results.
Does it Interact with Other Medications?
The manufacturer claims that it does not provoke any interactions with other medications however it will be safer to consult your doctor first if you are currently taking any medications. This product may produce the following adverse effects:
It may increase* the effects of blood thinners such as Warfarin and Aspirin
It may reduce* the efficacy of oral hypoglycemic medications
When Will I Notice Results?
Results vary from one person to another however the manufacturer said that it may take a minimum of one month before you see the benefits of this supplement.
Are There Any Side Effects?
Although it is said that this supplement is all-natural and has no side effects, the user may still experience some side effects like nausea, stomach upset, and loose stools.
What People are Saying About Inflaflex?
Here are some of the few things that consumers noted when they used the product:
Improved* joint flexibility
Enhanced* agility
Improvement in mobility and ambulation
Increased strength to carry out daily activities
Increased stamina to perform rigorous exercise and routine
Reduced* pain sensation in the knee, back, neck, and other joint areas

However not all inputs are positive, some said that even after weeks and months of using the product, they did not notice any difference at all
What Research Has Been Done on Inflaflex?
There has been no published research or clinical study that will prove the efficacy of Inflaflex in promoting healthy joints, reducing* joint pain, and decreasing* inflammation. However, there have been various studies that have been done towards its ingredients that yielded positive results like
Reduced* joint stiffness
Improved* flexibility
Improved* blood circulation
Decreased* joint pain
However these results are recommended to be verified first with more research before the ingredients can be claimed as effective treatment for any disease or medical condition.
Final Verdict
The ingredients of the product is quite appealing when you see it the first time especially that most of them are patent ingredients however if you dig deeper into each ingredient, you will see that there is nothing special in the product that really stands out apart from other joint supplements. Most of the ingredients can be sourced from eating a well-balanced diet each day. Aside from the fact that there are no clinical studies or researches to prove that the combination of these ingredients are beneficial to joint health, Inflaflex is also quite expensive to be placed on a trial basis. Thus if you are looking for an effective joint supplement, you might want to explore other products with more potent ingredients.
Bones are connected by joints, which allow us to move with ease. Joint damage can cause pain preventing you from doing the things you once loved. Many conditions lead to joint pain from aging to an untreated sports injury. A quality joint product may help repair existing tissue damage and also promote stronger joints, less susceptible to future degeneration.
Below you'll find some of the most effective joint pain supplements on the market today, in our opinion.
Our Top Joint Pain Relief Choices

Fight Joint Pain and Inflammation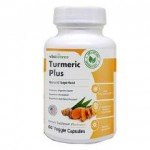 Fight Joint Pain and Inflammation
Fight Joint Pain and Inflammation
Fight Joint Pain and Inflammation
Fight Joint Pain and Inflammation