What is Ibuprofen?
Ibuprofen, was originally marketed as Brufen, is a non-steroidal anti-inflammatory drug (NSAID) that is normally used for the relief of symptoms of fever, arthritis, menstrual pains, and toothaches among other purposes not listed above. Ibuprofen is also used as an analgesic (given to alleviate pain without causing loss of consciousness) besides having antiplatelet effects which protects the blood from clotting.
Who Found Ibuprofen?
Ibuprofen is a patented product of Boots Company who derived it from propanoic acid back in 1960.
Where Is Ibuprofen Found In Nature?
Although you can't find Ibuprofen naturally in nature, there are natural alternative to it. Any food with anti-inflammatory properties will play as a good alternative. This applies to many spices, herbs and berries
Ibuprofen Research At The College Of Charleston
Charleston College is analyzing Ibuprofen tablets from all over the world and tablets are stored in the glove compartment over the summer in a bid to find out the effects of such exposure on Ibuprofen.
How Does Ibuprofen Work?
Basically, Ibuprofen works by reducing* body hormones that bring about inflammation in our bodies. After an illness and/or injury, our body (our brain to be precise) releases prostaglandins which cause pain and swelling (inflammation). Prostaglandins can at times cause fever too. Ibuprofen works by blocking these hormones. The pain killing effects of Ibuprofen will be felt immediately after taking a pill, but the anti-inflammation effects can take a bit longer for them to be realized.
Reported Benefits
Ibuprofen is used in the care of many ailments and pain caused by illness or injury. Since it was first used, Ibuprofen is known to alleviate the pain and inflammation caused by the following complications;
Fever
Inflammation
Headache
Toothache
Back pain
Arthritis
Menstrual
Minor injuries
Reported Side Effects
Besides its intended effects, Ibuprofen can cause some unwanted side effects which may vary depending on the user. The following side effects have been reported from using Ibuprofen (Note: not all the side effects listed below occur. In some users, there are no side effects at all
Abdominal pain
Acid or sour stomach
Belching
Bloating
Cloudy urine
Diarrhea
Full feeling
Heartburn
Indigestion
Itching skin
Pain or discomfort in chest, upper stomach, or throat
Pale skin
Nausea
Rash
Shortness of breath
Swelling
Bruising
Weakness
Vomiting
Abdominal cramps
Does Ibuprofen Work For Cramps, Sore Throats, Inflammation, Cold, Fever, Nausea, Stomach Pain?
Yes. Ibuprofen will soothe the pain caused by all of the above.
Dosing Information
The recommended dosage for adult patients with Osteoarthritis or Rheumatoid arthritis is 400-800mg every 6-8
hours, but this may vary according to your physician's advice
The recommended dosage for fever and pain in an adult is 200-400mg every 4-6 hours. For children 6months-12years, 5mg/kg/dose every 6-8 hours for temperatures less than 39.2 degrees C and double the amount for temperatures greater than 39.2 degrees C
Consult a physician if pain or fever doesn't stop within three days or if you experience severe side effects. It is also advisable for you to take it with food or milk. Overdosing on Ibuprofen can be fatal and in case of overdose, you should consult the nearest hospital or call 911. The symptoms of overdose include:
Dizziness
Uncontrollable fast eye movements
Slow breathing
Short periods of time without breathing
Blue color around the lips, mouth, and nose
Pregnant women and people suffering from heart diseases should consult their caregivers before taking Ibuprofen.
Is Ibuprofen Safe?
If taken as advised by your physician, Ibuprofen is very safe to use. However, caution should be taken when administering Ibuprofen to people with/who suffer from/ have suffered from;
Asthma
Liver problems
Kidney problems
Mild heart failure
Hypertension (high blood pressure)
Angina
Heart attacks (ischemic heart disease)
Narrowing of the arteries (peripheral arterial disease)
A history that includes any episode of stomach bleeding
Stroke
Do Not Take Ibuprofen If You
Are sensitive to aspirin or any other NSAID
Have a peptic ulcer
Have had a peptic ulcer
Have severe heart failure
Is Ibuprofen Same As Tylenol, Alcohol, Aspirin, Advil Etc.?
Ibuprofen is different from all the above, although it may have some similar effects with the above mentioned.
Is It Dangerous to Drink Alcohol While Taking Ibuprofen?
While it is okay to take drink alcohol while taking Ibuprofen, it is advisable that you limit the amount of alcohol taken since alcohol irritates the lining of the stomach and taking NSAIDs such as aspirin and Ibuprofen for a long period can lead to stomach upsets including ulcers.
Why Is Ibuprofen Bad For You?
NSAIDs such as Ibuprofen may increase* your chances of having cardiovascular events, myocardial infraction or even stroke which are all fatal. This is dependent on the duration of usage. Patients who have already experienced the above complication may be at higher risk.
Extended use of NSAID such as Ibuprofen can cause bleeding, ulceration, and perforation of the stomach or intestines. This can be heighted by taking Ibuprofen on an empty belly or with alcohol.
Warnings!
DO NOT take Ibuprofen if you will be undergoing a coronary artery bypass
NSAIDs such as ibuprofen may cause ulcers, bleeding, or holes in the stomach or intestine
People who take NSAIDs such as ibuprofen may have a higher risk of having a

heart attack

or a stroke than people who do not take these medications
What Experts Say About Ibuprofen?
It has been described as a necessary evil due to its pain killing properties and its high risk. Most physicians, however recommend moderate use of Ibuprofen and other NSAIDs
Conclusion
Ibuprofen is proven to be effective in soothing pain and fighting inflation. However, it is a high risk solution with numerous side effects, some fatal, and should therefore be used carefully. If there is a chance of using another user friendly method, then it is highly recommended.
Bones are connected by joints, which allow us to move with ease. Joint damage can cause pain preventing you from doing the things you once loved. Many conditions lead to joint pain from aging to an untreated sports injury. A quality joint product may help repair existing tissue damage and also promote stronger joints, less susceptible to future degeneration.
Below you'll find some of the most effective joint pain supplements on the market today, in our opinion.
Our Top Joint Pain Relief Choices

Fight Joint Pain and Inflammation*
Prevent Recurring Damage*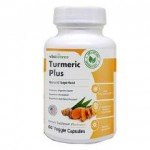 Fight Joint Pain and Inflammation*
Prevent Recurring Damage*
Fight Joint Pain and Inflammation*
Prevent Recurring Damage*
Fight Joint Pain and Inflammation*
Prevent Recurring Damage*
Fight Joint Pain and Inflammation*
Prevent Recurring Damage*