What is Genacol and What Does it do?
Genacol is a joint care product that is made up of a collagen matrix. Genacol is manufactured from pure collagen through a complex formulation process. Recent studies suggest that supplemental collagen has numerous health benefits including decreasing* the symptoms associated with arthritis, fibromyalgia, bursitis, tendonitis and more. The manufacture claims that It is the only product 100% collagen having this concentration of amino acids
Manufacturer of Genacol
Genacol manufacturer claims that it is the result of more than 2 decades of extensive research. The 20 years of research involved an exclusive process called the Aminolock Sequence Technology discovered by DirectLab Inc. research and development division.
What Does it Contain?
Collagen – Collagen is present in virtually all multi-cellular organisms. Collagen is the fibrous structural protein that makes up the white fibers of tendons, skin, cartilage, and all other connective tissues. It is the natural protein that constitutes most of the body's structural support and is the primary substance of connective tissue. In short we can call it the fibrous connective tissue that holds our body together.
How Does it Work?
Genacol works by inducing the production of all the kinds of collagen unlike other products that produce only one of the fourteen.
How Should I Take it?
The recommended dosage is three capsules daily. You can take either at bedtime or in the morning a few minutes before breakfast. It is advisable to take a lot of water with Genacol. If your physician suggests otherwise, you should ignore these instructions.
Benefits
A complete collagen supplement
It is pre-digested and micronized for easy absorption
It promotes* the five main types of collagen
Study suggest that it helps with arthritis, fibromyalgia, skin and joint pain
Comes in a 30 day supply bottle
Genacol is sugar, salt, yeast, wheat, gluten, corn, soy, milk, egg, preservatives free
Drawbacks
Has side effects
Has many counterfeits on sale online
Why I Need to Take Genacol Right Before I go to Sleep?
An hour and a half after your sleep, your body enters the alpha phase of sleep. This is the phase is when your body is searching for the collagen required for the repair and rejuvenation of connective tissue.
Are There Any Side Effects?
The product seems to be safe. However the official website mentions that user may experience intestinal discomfort (e.g. bloating). Though this side effects is reported to be rare and minor.
What Research has been Done?
The official website claims that Genacol group continuously invests in research in order to demonstrate the beneficial effects of its products. In this regard, the manufacturers claim that two independent studies have scientifically proven that Genacol® helps reduce* joint pain. One of the study was conducted by the University of Liège (200 subjects), and the second one at the Veterans Memorial Medical Center Institution (113 subjects). The manufacturer claims that the two studies have shown positive results. With researchers taunting Genacol as a "statistically significant" beneficial effect with relation to pain: the best result that can be obtained during a clinical trial.
What People are Saying About Genacol?
As expected, people are divided about the healing effects of this joint supplement. After combing the web for reviews, these two reviews stood out.
I purchased this product on the recommendation of a friend who achieved remarkable results. In my case, there has been no apparent benefit at this stage. I will persevere with a second bottle, but do not hold out much hope. The product appears to have no side effects.
By Linton Hayres
I had stopped playing my ukulele because my left thumb joint was too painful. I began taking Genacol and in a few weeks I noticed the constant pain was reduced*. Within about two months, I could play my ukulele with tolerable pain. After six months I could play as much as I wanted with very little residual pain. After three years of taking 3 or 4 capsules daily, I am playing professionally and have no discomfort whatsoever. Oh, by the way, it seems to have cured a knee which was damaged skiing when I was six (I am 75 now). There was a time I could only 'crawl' upstairs, and I can now run up and down with no problems at all. Needless to say, Genacol is something I take every day.
By Don Aspromonte (Dallas, TX USA)
Final Verdict
Genacol is perhaps one of the joint care products with a strong web presence. A simple google search will results in thousands of results. The manufacturer has done a real job in conducting and promoting the results of clinical studies conducted by third parties and by the company itself. Despite having many counterfeits, Genacol is a decent joint care product.
Bones are connected by joints, which allow us to move with ease. Joint damage can cause pain preventing you from doing the things you once loved. Many conditions lead to joint pain from aging to an untreated sports injury. A quality joint product may help repair existing tissue damage and also promote stronger joints, less susceptible to future degeneration.
Below you'll find some of the most effective joint pain supplements on the market today, in our opinion.
Our Top Joint Pain Relief Choices

Fight Joint Pain and Inflammation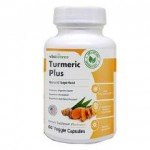 Fight Joint Pain and Inflammation
Fight Joint Pain and Inflammation
Fight Joint Pain and Inflammation
Fight Joint Pain and Inflammation