Flexagen Overview
Flexagen is a dietary supplement used in joint health care. Flexagen contains two of the most active ingredients in joint care; Glucosamine and Chondroitin. Flexagen is intended to be used by people who experience joint pains and who suffer from weak joints. Flexagen promises to promote and maintain joint flexibility and mobility of joints facilitating comfortable movement of joints. On top of that, Flexagen also promises to support healthy cartilage growth and this can be attributed to the presence of Vitamin C in the dietary supplement.
What Is Flexagen and How Does It Work?
Flexagen is a dietary supplement that promotes* healthy joints. It is made from the two popular ingredients in the treatment of joint related ailments; Glucosamine and Chondroitin. Glucosamine and Chondroitin are naturally produced and form critical building blocks of healthy joints. When consumed daily, research indicates that these ingredients help in promoting healthy joints in a safe and naturally way.
Flexagen is a long-term care product. It works by reversing the harmful changes made by inflammation, anti-oxidants, friction and wear and tear around the joints. Wear and tear plus friction causes the joints to be vulnerable and increases* the friction between the joints. This friction causes a cracking sound around the joints and makes them painful. By repairing the worn out joint tissue and lubricating the joints, Flexagen gets over this common joint complication.
Who is Behind Flexagen?
Flexagen is a trademark product of NAC Vitamin Company, Inc., Hicksville since April 2006 when the United States federal trademark was filed.
What Does It Contain?
Flexagen doesn't come short of ingredients. It contains two of the most popular joint care ingredients in modern science; Glucosamine and Chondroitin.
Glucosamine – Builds and maintains healthy joints and cartilage
Chondroitin – Ensures joint flexibility, comfort and joint lubrication
Other ingredients in Flexagen include;
Vitamin C – This is an essential vitamin that is necessary for the formation of Collagen. Besides that, it is an important antioxidant that supports your overall health
Hyaluronic – Hyaluronic acid (HA) is high-molecular weight formula of HA helps in reducing* the friction and inflammation that lead to painful arthritic conditions and other joint complications
White Willow Extract: White willow acts as an anti-inflammatory, antioxidant, and an immune boosting agent
Turmeric – Turmeric reduces* inflammation of the soft tissues around our joints
How to Use Flexagen?
Flexagen is an everyday joint care product. It should be taken daily for a period of four weeks or longer. Flexagen is orally taken 2-3 times a day by adults or depending on the prescription given to you by your doctor. However, you don't need a prescription to use Flexagen but it is higly recommended that you consult your doctor first.
Benefits
Flexagen contains two of the most active ingredients in joint health care
You don't need a prescription to take/buy Flexagen
It is affordable, fairly priced
It is an all-natural joint care product
Drawbacks
Has reported side effects
Official website is non-informative and prone to spamming
Comes in tablet form that are not quickly absorbed in your body and might cause stomach upsets
Who Should Not Take Flexagen?
People suffering with liver, kidney or heart diseases
Pregnant and breastfeeding women unless with consultation from a doctor
People who are allergic to any of the ingredients mentioned
Rectal patients
What Conditions Does Flexagen Treat*?
Flexagen doesn't treat* any condition but restores health to patients suffering from; rheumatoid arthritis, osteoarthritis, ankylosing spondylitis, and gout.
Does Flexagen interact with other medications?
Yes.
Simultaneous use of Flexagen with Diclofenac antihypertensive drugs weakens their action. Other interactions include;
Use with GCS increases* the risk of side effects affecting the digestive system
Simultaneous application with NSAIDs increases* the risk of side effects
Patients taking diabetes medicine reported hypoglycemia or hyperglycemia
Several conditions have been reported with simultaneous use with diclofenac
Does Flexagen Have Any Side Effects?
Clinical trials have shown that patients using Flexagen are prone to digestive system complications; nausea, abdominal pain, anorexia, discomfort in the epigastrium, constipation, diarrhea, and vomiting.
Other side effects reported through customer feedbacks are; fatigue, dizziness, headaches, agitation, insomnia, cramps, and tremors.
Some side effects are as a result of allergic reactions to the ingredients. Flexagen can cause allergic reactions resulting to skin rashes, itching, redness of the skin and photosensitivity in the eyes.
Has Any Research Been Done On Flexagen?
Several clinical trials have been performed on Flexagen by the manufacturer. However, their findings have not been documented on the official website. Flexagen is still not approved by the FDA for the treatment of any condition but it is prepared in an FDA approved facility.
What People are Saying About Flexagen?
There are mixed feelings about Flexagen but to have them in summary; Flexagen is not fast acting. You need to be patient and use it regularly over a period of time 4 weeks – 4 months to realize the benefits. It also causes some side effects in the majority of the consumers. Two out of five people who have used it would not recommend it to friends.
Final Verdict
The product looks good as far as the ingredients are concerned. But when it comes to marketing and consumer awareness, the product performs very poorly. Lack of an informative website and dedicated customer care line is a huge drawback. Consumers are not pleased with this product and most of them insist it is just a form of false advertising. Putting one and two together, this product is not worth buying since we have better products in the market.
Bones are connected by joints, which allow us to move with ease. Joint damage can cause pain preventing you from doing the things you once loved. Many conditions lead to joint pain from aging to an untreated sports injury. A quality joint product may help repair existing tissue damage and also promote stronger joints, less susceptible to future degeneration.
Below you'll find some of the most effective joint pain supplements on the market today, in our opinion.
Our Top Joint Pain Relief Choices

Fight Joint Pain and Inflammation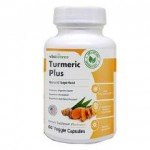 Fight Joint Pain and Inflammation
Fight Joint Pain and Inflammation
Fight Joint Pain and Inflammation
Fight Joint Pain and Inflammation