Deer Antler Velvet Spray Overview
Health experts are looking for the perfect cure* for body aches and pains. If you've noticed how much your lifestyle has changed ever since you've gotten older, then it's time to take control of the situation. You deserve to enjoy every moment of your life. This means that you shouldn't let your health get in the way.
If you've been looking for a joint care supplement, then you must have come across a variety of brands out in the market. So, which one works? Well, it's time to look closer into one brand in particular Deer Antler Velvet Spray. What has made this extremely popular? What makes this more unique than the other supplements found in the market?
Deer Antler Velvet Spray – Get the Truth Behind the Name!
Deer antler Velvet Spray – the name is already quite intriguing. This may have caught the attention of those who've come across the spray. And when some of them saw that this covers joint care, then those who suffer from regular pains must have wanted to try it out. And like its name, the main component comes from powdered deer antlers. This may shock some consumers, but if you will visit the website, you'll find that the manufacturers ensure that no animals are harmed.
What is Deer Antlers Velvet Spray and How Does It Work?
The ancient Chinese have used a lot of herbs when it came to treating a variety of health issues. Deer antlers were used back then as a cure-all for a lot of ailments. Before these antlers reached the calcification stage, the vitamins are extracted.
Deer Antlers Velvet Spray has been used by bodybuilders and active individuals because it is believed to protect their joints from the usual wear and tear. Should you get your very own bottle, you can spray under your tongue and give your body a boost* of vitamins and minerals that are supposed to promote joint care and bone health.
What Does It Contain?
To understand what it contains, you need to know more about deer antlers. The antlers of a deer grow fast. In fact, it only takes a week, after which, the cartilage inside becomes a bone. The antlers are removed before these become calcified. When these are processed, these are placed on cooling racks, pulverized, and frozen.
The middle part of the antlers contains prostaglandins, something that help those who suffer from joint pains. The bottom part also supports bone health and is perfect for joints by providing your body with the calcium it needs.
The entire antler is said to contain the following helpful substances:
Male and female hormones
Vitamins
Minerals
Enzymes
Anti-inflammatory prostaglandins
IGF-1 or insulin
Deer Antler Spray & IGF-1 Growth Factor – Is There a Link?
Deer antlers have been closely linked to IGF-1, which is another term for insulin. This has been well received in eastern medicine as an anti-aging and bodybuilding product. Because it's also a known natural growth hormone, it's said to aid in muscle development by enhancing* strength and improving* recovery time. This is what attracts bodybuilders to this product.
What to Expect from Deer Antler Velvet Spray?
If you're thinking about the benefits of Deer Antler Velvet Spray, it promises to provide you with the energy you need for an active day. You'll have more stamina to for sports and for a healthier lifestyle. Aside from a good energy boost*, you'll never have to worry about your joints paying the price for the impact you put on them.
With a better functioning body, you can take comfort in the fact that nothing will get in the way of you spending your days immersing in just about any activity.
What Conditions Does Antler Spray Treat*?
Deer Antler Velvet Spray is said to provide the following benefits:
Increases* stamina
Improves* muscle mass
Contains anti-aging properties
Staves off cravings
Strengthens immunity
Balances blood sugar levels
Strengthens bones
Balances hormone levels
Provides joint care
Acts as an aphrodisiac
Promotes* bone and cartilage regrowth
Enhances* liver and kidney function
Treats* enlarged prostate
Lessens the development of tumors
How Long Does It Take to Start Working?
According to the website, some people have reported the wonderful effects after 3 weeks. This was achieved with 5 sprays on a daily basis.
Is It Safe to Use While Having Other Medications?
Deer Antler Velvet Spray has been tested and results show that this is safe. It doesn't contain the controversial Human Growth Hormone, but it offers the same benefits. This doesn't need a prescription. However, the site states that some have experienced mild stomach pains. While this is considered a supplement, doctors still advise you to go in for consultation because this product is surrounded with controversy and isn't well accepted by the medical community.
What are the Possible Side Effects of Deer Antler Velvet Spray?
Some of those who have tried it have reported to experiencing stomach pains. But many state that this is safe to use because it's made from a tried and tested natural product.
What are the Precautions to Take While Taking Antler Spray?
Although the site states that this product shouldn't cause ill side effects, most western medical practitioners would dissuade you from taking this because the components found in deer antlers haven't been approved by the FDA. More importantly, IGF-1 has been proven unstable. So, it's best to speak to your physician, especially when you're currently taking other forms of medication.
Are there Any Customer Complaints?
While many customers have been impressed with the results, some refuse to take anything that don't come with the FDA stamp of approval.
What Research Has Been Done on Deer Antler Velvet Spray?
The deer antler velvet comes from New Zealand, and based on extensive research, this is supposedly the best type available. However, the site doesn't mention the type of study performed and the specific number of years.
Does Deer Antler Velvet Spray Work or Just Another Scam?
This product is actually quite legit. Some people are true believers of this product. However, if you were to ask the medical community, then they will definitely tell you that these products don't present you with the controversial studies that surround the components found in deer antlers.
Will You Need It for Long-Term Care?
If you've been experiencing joint pains, then this product might be useful when used on a long-term basis as it provides overall health and wellness.
Final Verdict
If you suffer from ailments or if you're hesitant about drugs without the FDA stamp of approval, then listen to the doctors and stay away from Deer Antler Velvet Spray. On the other hand, if you're a believer of alternative medicine and you're looking for a natural joint care supplement, then you can choose to listen too many of the customers and try this out.
Bones are connected by joints, which allow us to move with ease. Joint damage can cause pain preventing you from doing the things you once loved. Many conditions lead to joint pain from aging to an untreated sports injury. A quality joint product may help repair existing tissue damage and also promote stronger joints, less susceptible to future degeneration.
Below you'll find some of the most effective joint pain supplements on the market today, in our opinion.
Our Top Joint Pain Relief Choices

Fight Joint Pain and Inflammation*
Prevent Recurring Damage*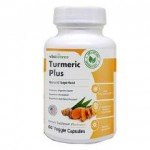 Fight Joint Pain and Inflammation*
Prevent Recurring Damage*
Fight Joint Pain and Inflammation*
Prevent Recurring Damage*
Fight Joint Pain and Inflammation*
Prevent Recurring Damage*
Fight Joint Pain and Inflammation*
Prevent Recurring Damage*