Joint pain can be experienced by anyone regardless of age. The most common causes of joint pain are injuries (sprains, strains, etc.) and health conditions (bursitis, arthritis, gout, etc.). There are many treatment options available and the best treatment depends on the particular case of the person. Medication is one of the fastest ways to relieve joint pain. Though, this is only a temporary solution that gets rid of pain for a couple of hours.
There are also many side effects linked to joint pain medication. Today, joint supplements are among the most popular treatment options because they are safer and as effective in most cases. The most difficult part of this treatment option is finding a product that is both safe and effective. In this article, we will be inspecting a new form of joint supplement.
Celadrin Overview
Celadrin is an all-natural formulation made from a blend of fatty acid carbons. It is clinically proven* to reduce* pain and help improve* joint health. Studies have shown that it helps improve* mobility and flexibility. The studies proving its effectiveness were published in the prestigious Journal of Rheumatology. It is available in oral and topical form and Celadrin's benefits have been proven* to be superior in comparison to other popular joint pain supplements like MSM, glucosamine, chondroitin and SAMe.
Active Ingredients
There is not much information on the specific details of the ingredients in Celadrin. The FAQs section of Celadrin's website states that it is made from a patented complex blend of esterified fatty acids which are derived from bovine oil.
How Does Celadrin Work?
The first action of Celadrin is that it decreases* inflammation which is one of the main causes of joint pain and discomfort. It also works in lubricating cell membranes throughout the body and restoring fluids which cushions joints and bones. The result is an improvement in mobility and flexibility while discomfort and pain is reduced* quickly.
Over time, it also helps improve* overall joint health. Celadrin has a similar effect to essential fatty acids DHA and EPA from fish oils except for the fact that the results are more dramatic because of the special formulation of the revolutionary joint supplement.
Strengths
Celadrin is clinically proven* to be effective
It is also clinically proven* to be safe
It is available in oral and topical form
There is a lot of positive feedback from people who have tried it
The Celadrin website contains all the important information about it like the scientific data on how it works and the clinical evidence proving its safety and effectiveness
Weaknesses
Some experts suggest combining it with other joint supplements like glucosamine and chondroitin to maximize effects in providing joint pain relief*
Celadrin doesn't work in some cases of joint pain especially severe cases

Some people may be allergic to certain ingredients
Are There Any Celadrin Side Effects?
Celadrin is made from a blend of fatty acids that have no known side effects. The esterification process occurs at very high temperature of more than 500 degrees Fahrenheit to destroy harmful organisms. It is also validated to be safe through Scientific Acute Toxicity and Ames test screening. Over 100 million Celadrin pills have been sold to date and there is still no known side effect.
Have Clinical Studies Been Conducted Using Celadrin?
The best feature of Celadrin is that it is clinically proven* to be effective and safe. Unlike most joint supplements, it is scientifically proven* to provide relief* for joint pain and discomfort. Also, most feedback from people who have tried it says it really works.
Final Verdict
If you're suffering from simple to moderate cases of joint pain, Celadrin could be a good product for joint pain as it is clinically proven* to be safe and has no reported side effects. However, for severe cases of joint pain, Celadrin may not work, as experienced by many users. There are other joint pain products on the market that can effectively ease* joint pain, whether mild or severe cases. Find these products by looking through product reviews and client testimonials*. Also, consult your doctor if you're a good candidate for using any joint pain relief* product.
Below we have ranked the best joint supplements to make it easy for you to find effective and safe products. The ranking is based on crucial factors like potential to alleviate joint pain, potential to promote joint cartilage and tissue regeneration, potential to prevent recurring damage, potential to improve overall joint health, and quality of ingredients. In the end, we were able to come up with the bottom-line value of each product.
Our Top Joint Pain Relief Choices

Fight Joint Pain and Inflammation
Fight Joint Pain and Inflammation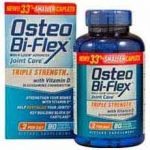 Fight Joint Pain and Inflammation
Fight Joint Pain and Inflammation
Fight Joint Pain and Inflammation