Arthri-D Overview
The product Arthri-D is a brand of joint pain relief supplement that is said to use the best form of glucosamine available. This certain type of Glucosamine, N-Acetyl Glucosamine, is used more efficiently than any other in terms of repairing joint damage and protecting against further deterioration. The product is sold from the official Arthri-D website which, while informative, can be hard to navigate and not overly professional in appearance, something which may be off-putting to prospective customers. It does, however, contain details about the product formula, the benefits of Glucosamine and additional joint health tips. The FAQ section provides information about dosage and safety and there are several customer testimonials shown.
Arthri-D costs $99.99 per bottle, a one month supply, which is certainly in the higher price range for this type of supplement. It can be purchased at a more affordable price through the monthly replenishment program, or by purchasing more than one bottle per order. Single bottle purchases have a 30-day money back guarantee while larger orders have a 90-day money back guarantee.
Ingredients Contained in this Product
Vitamin D, N-Acetyl Glucosamine, Turmeric, Boswellia, Ashwagandha, Yucca
Arthri-D: Product Description
The Arthri-D formula contains a superior blend of vitamins, minerals and natural extracts that have been used traditionally to treat joint pain and inflammation. The substance N-Acetyl Glucosamine is, as previously noted, the form most easily used by the body, allowing it to work for effectively in a shorter time period. Combined with 2000ius of Vitamin D, the Gluosamine helps repair damaged cartilage surrounding the joint, making it stronger and more resilient against future degeneration. The proprietary blend used in the formula contains Turmeric, a powerful antioxidant, Chondroitin, which further boosts the benefits of Glucosamine, Boswellia, to enhance and support joint health, Green Lipped Mussel, naturally rich in fatty acids to provide lubrication and Hyaluronic Acid, for boosting hydration and reduction of friction between the joints.
For best results, Arthri-D should be taken on a daily basis at a dose of 2 capsules twice a day. It is safe enough to be taken in the long term with no harmful side effects and most users see results within 2-4 weeks.
Good about Arthri-D
Customer testimonials are published
It contains the most easily used type of Glucosamine
A percentage of the purchase price is donated to the Arthritis Foundation
The Arthri-D formula ingredients are listed
There is a money back guarantee
Price discounts are provided
Bad about Arthri-D
Not all ingredient amounts are shown
Arthri-D is very expensive
The website is not easily navigated
Arthri-D The Bottom Line
If considering Arthri-D, the monthly replenishment program would be a highly recommended way to purchase the product as it is very expensive. According to the manufacturer, the price reflects the high quality and superior nature of the brand, although they fail to back up this claim through the publication of clinical data. While Arthri-D does begin to relieve pain in a relatively short amount of time, the user may wish to apply a topical pain reliever while waiting for the full effects to be felt.
Below we have ranked the best joint supplements to make it easy for you to find effective and safe products. The ranking is based on crucial factors like potential to alleviate joint pain, potential to promote joint cartilage and tissue regeneration, potential to prevent recurring damage, potential to improve overall joint health, and quality of ingredients. In the end, we were able to come up with the bottom-line value of each product.
Our Top Joint Pain Relief Choices
Fight Joint Pain and Inflammation
Fight Joint Pain and Inflammation
Fight Joint Pain and Inflammation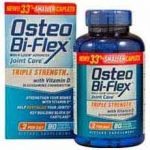 Fight Joint Pain and Inflammation
Fight Joint Pain and Inflammation
Fight Joint Pain and Inflammation