Our modern-day busy lifestyle makes it quite difficult to find the time to plan, prepare, and make your own meals. Cooking, after all, takes time and dedication if you plan to do it right. Here is where practical cookbooks such as The Accidental Chef by Deb Smith come in handy.
This book is a simple cooking guide containing all the essential info regarding meal preparation, nutrition, equipment, and much more. The book is a refreshing alternative to the extravagant celebrity chef cookbooks we see hitting the shelves today. Unlike most celebrity chef cookbooks, The Accidental Chef is the perfect guide for your average home – no exotic ingredients, no expensive utensils, no complicated recipes. This book was designed to make meal preparation at home simple and easy.
Why Cook your Own Meals?
Studies show that Americans spend more money eating out than in grocery stores. This is unfortunately not a good trend as research shows that eating out was associated with greater fat, sugar, and starch intake compared to homemade meals.
Those who eat out also get fewer vitamins and minerals from their diet than those who make their meals at home as found in a study published in the European Journal of Clinical Nutrition.
To ensure you and your family are eating healthy; making a variety of nutritious meals at home is the way to go. As most of us today find it hard to get the time to plan, prepare, and cook our own meals, Deb Smith has decided to help out with her comprehensive cookbook. By purchasing this cooking guide, you won't have to spend hours looking for recipes and reading labels in stores.
About The Accidental Chef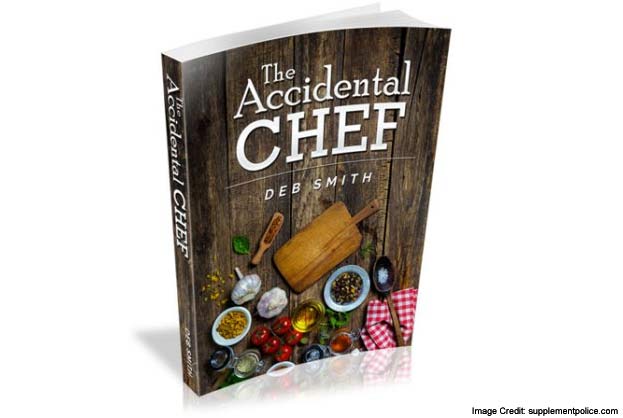 Deb Smith is an American author and busy homemaker who has substantial experience in cooking homely meals. Her book was designed for everyone looking for simple and easy-to-understand instructions for fast meal preparation.
The inspiration for The Accidental Chef was drawn from decades of being a mother and a housewife and the recipes included are handed down from previous generations, family, kitchen experimentations, and close friends – all of which makes this book one of the homeliest food reads out there.
However, this cookbook is not just a collection of healthy, creative, delicious, and nutritious recipes, it is also containing inspirational quotes, hints, demonstrative photos, and anecdotes that make for a great reader experience. After all, who doesn't like to hear a good story behind the meal they're preparing.
How did the book come to be?
After spending years moving from one house to another, Deb got tired of looking for her recipes in messy bundles of paper tossed in different boxes around the house. She decided to organize her hand-written recipes into a cookbook and the result was an impressive collection of homely recipes.
Even her friends and family were impressed with her collection so she decided to publish it as a cookbook. To make the read more interesting and comprehensible, she also included anecdotes, inspirational quotes, and detailed guidelines. Being a homemaker herself, Deb Smith understands the needs of the average household.
The book is perfect for cooking novices and anyone who is interested in simple homemade meals. All the recipes in this book require only the simplest ingredients found in most household.
What is in the book?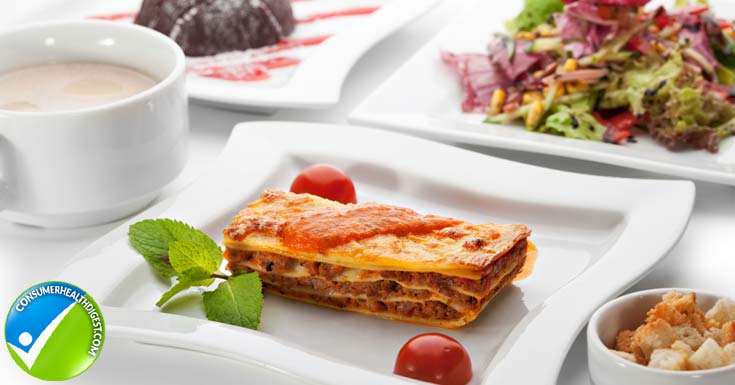 The book is sectioned according to meal type and dish. At the beginning of the book, you will find appetizers and beverages. The subsequent chapters are organized according to dish type and course. You will find soup, stew, and salad recipes.
The dishes included are varied and include devilled eggs, salsas, sauces, beef and barley stew, casseroles, crockpots, and much more. The book ends with dessert recipes and includes simple desserts that we're sure everyone will love such as peanut butter pie or Christmas rum cake.
There are also plenty of tips and tricks at the end of the book such as how to cure and preserve foods. You can order the book online at a price of only $27. You can read more about the book and purchasing information on the official website.
Read Also: Tips for Healthy Winter Meal Planning
Conclusion
The accidental chef is an interesting and practical read for those struggling with making homemade meals a part of their daily life. Cooking at home has numerous advantages that eating out could never replace.
You get to engage your family in meal preparation, you get more time to spend together, you get to eat a variety of foods not available in most restaurants and fast food chains, but most importantly – you get to eat healthy.
Meal planning and preparation is always easier when you have clear and concise guidelines. Many online recipes and those found in celebrity chef books fail to explain all the details regarding meal preparation and a lot of them tend to be complicated, pricey, and time-consuming. This is not the case with The Accidental Chef.
View All