Brussels sprouts are one of those veggies that most people shy away from. I admit, as a child I wouldn't dare touch these sprouts because I was scared of them, but now I can't get enough of them. After living with chronic illness for a decade, I've learned how to detox my body from toxins, hormones and everything else we're exposed to on a daily basis.
Brussels sprouts are one of the best detox veggies and you can enjoy them year-round served raw in a shaved Brussels sprout salad, steamed and drizzle with fresh lemon juice and fresh basil or served roasted with anti-inflammatory coconut oil and balsamic vinegar like I did in my recipe below.
This is a simple recipe that can be enjoyed as a side dish for dinner and served as leftovers for lunch in a salad or Buddha bowl with quinoa, wild rice or amaranth. When you're looking for an easy weeknight side dish or afternoon nibble, all you need is to purchase some large fresh Brussels sprouts; everything else you probably have already in your pantry. This side dish will be ready in less than 30 minutes and can be doubled if you are having a dinner party or making this for holiday gathering. Enjoy!
Coconut Roasted Brussels Sprouts
Serves 4
1 ½ lbs. large Brussels sprouts ends trimmed and halved
3 Tbsp. Virgin coconut oil
1 Tbsp. Balsamic vinegar
Sea salt and freshly ground black pepper
Preheat oven to 375 degrees F.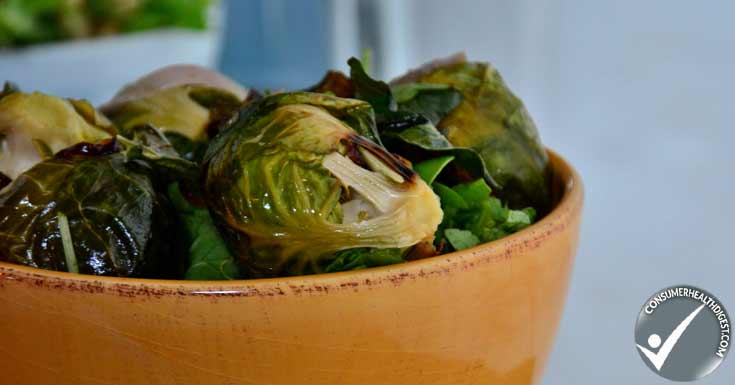 In a large bowl, combine all ingredients; gently toss to combine. Transfer to a large rimmed baking sheet. Roast for 12-14 minutes. Flip the Brussels sprouts with a spatula and roast for another 12-14 minutes or until golden brown.
Remove from oven; set aside to cool for 5 minutes before serving. Serve warm.
View All