In This Review
What is Balance of Nature?
Balance of Nature is a whole food dietary supplement available in three different versions. The fruits supplement, as its name might suggest, contains a blend of 16 whole fruits, whereas the veggies supplement blends 15 whole veggies. The fiber and spice supplement contains 8 grams of dietary fiber and a blend of 12 spices.
| | |
| --- | --- |
| Features | Balance of Nature – Unique blend of whole fiber regulates and cleanses the bowels |
| Form | Capsules & Powder |
| Health Benefits | Bowel Regulation, Improved Health Condition |
| Ingredients | Whole Fruit Blend, Potent Plant Power, and Phytonutrition |
| Type | Fruit Supplement |
How Does Balance of Nature Work?
The Balance of Nature fiber and spice supplement is designed to regulate the bowels and deliver nutrients straight to the gut. The fruits and veggies supplements are intended to deliver the nutritional benefits of fresh produce in a pill form, and when the three products are taken together, they comprise a "whole health system" that ensures optimal nutrition and keeps the digestive system functioning at its best.
Balance of Nature Ingredients – Are They Safe and Effective?
Balance of Nature requires an evaluation of the ingredients in the supplements. While it would be cumbersome to assess the benefits of every single ingredient in the three Balance of Nature vitamins, an overview of their key ingredients and the science behind them follows:
Fiber and Spice Supplement – This product contains dietary fiber in the form of psyllium husk, a whole apple, and flaxseed. Research does suggest that fiber supplements can be beneficial for gut health. For example, a study in the International Journal of Molecular Medicine concluded that fibers like psyllium husk improve symptoms of irritable bowel syndrome, lower cholesterol levels, and help with bodyweight management.
The fiber and spice supplement by Balance of Nature also contains a spice blend including spices like cinnamon, ginger, coriander, cumin, and nutmeg. These spices may be beneficial for gut health, as a 2019 study in Nutrients found that people who took a spice blend that included cinnamon and ginger experienced beneficial changes in their gut bacteria. Finally, the turmeric in the fiber and spice supplement contains a compound called curcumin, which may also have beneficial effects on gut bacteria and promote brain health.
Fruits and Veggies Supplement – The fruits supplement from Balance of Nature contains Aloe Vera, Apple, Banana, Blueberry, Cherry, Cranberry, Grape, Grapefruit, Lemon, Mango, Orange, Papaya, Pineapple, Raspberry, Strawberry, and Tomato, while the veggies supplement consists of Broccoli, Cabbage, Carrot, Cauliflower, Cayenne Pepper, Celery Stalk, Garlic, Kale, Onion, Shiitake Mushroom, Soy Bean, Spinach, Wheat Grass, Sweet Potato, and Zucchini. While it would be beyond the scope of this review to evaluate each of these ingredients, it is possible to look at what the research says about fruit and veggie supplements in general.
A clinical trial with patients suffering from liver failure did indicate that Balance of Nature supplementation improved liver functioning and enhanced the benefits of treatment. Another study with a Fruit and Vegetable Powder Supplement found that the Balance of Nature vitamins reduced inflammation following aerobic exercise.
Founder of Balance Of Nature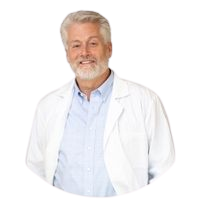 Dr. Douglas Howard , Chiropractic Physician (Retired)
Professor of Medical Science and Research, Pavlov Medical University
Dean of Foreign Student Affairs, St. Petersburg Pediatric Medical University (Retired)
Dr. Douglas Howard is the founder of the Balance of Nature supplement. His products are created entirely from whole, natural foods and his philosophy and research are based on genuine science.
Dr. Howard is a major phytonutrition researcher who frequently appears on talk shows, podcasts, and other forms of media. He is still conducting research and giving lectures all over the world.
Dr. Howard lives in St. George, Utah, with his wife, Susan. They have five children and 19 grandkids, some of whom have been dubbed "Phyto babies" because of their early intake of Balance of Nature Fruits and Veggies.
Is Balance of Nature backed by Science?
The makers of Balance of Nature supplements indicate that their products can promote healthy digestion, as well as optimal health and wellness, through a blend of fruit and vegetable powders and a blend of fibers and spices.
Based upon the research on ingredients in the spice and fiber blend, it does appear that this Balance of Nature supplement can help with digestion, as it improves the health of gut bacteria and can even alleviate symptoms associated with irritable bowel syndrome.
In addition, there is evidence that fruit and vegetable pills can be healthy for the body, as they can reduce inflammation and improve health in those with liver failure.
Read More – Bio Complete 3 Reviews and Onnit Review
---
What are the Pros of Balance Of Nature?
Reduced inflammation because of the antioxidant effects of the product
Improved digestion
Treatment of unpleasant gastrointestinal symptoms
Supplementation of key nutrients for those who are not consuming adequate amounts of fruits and vegetables in their daily diets
Improvement in the composition of gut bacteria
Assistance with weight management when the fiber and spice supplement is taken to regulate digestion
Improvement of health conditions like high cholesterol and liver disease
What are the Cons of Balance Of Nature?
Balance Nature supplement is not recommended for pregnant ladies as well as Breast-feeding mothers.
Another potential drawback of the Balance of Nature supplements is that it can be costly, which can be a deterrent for some people.
It's an adult food supplement & hence not suggested for the people below the age group of 18 years.
---
Balance of Nature Supplements – FAQs
Those who are considering Balance of Nature pills may have some of the following questions:
Q: How to take Balance of Nature dosage?
A: Balance of Nature fruit and veggie supplements come in the form of capsules taken by mouth with water. A daily serving is three capsules. For those who prefer not to swallow a capsule, the capsules can be broken open and added to food, such as oatmeal or smoothies. The fiber and spice supplement is a powder that is added to liquids, such as almond milk, and consumed as a beverage. A serving is two heaping scoops taken twice per day.
Q: How much does Balance of Nature cost?
A: A one-month supply of Balance of Nature fruits and veggies supplements purchased together costs $89.95 on the official website. A one-month supply of fiber and spice supplements is $69.95. When purchased as a bundle, the three Balance of Nature supplements run $159.95.
Q: Where to buy Balance of Nature?
A: You can directly buy it from their official website.
Q: Does Balance of Nature work?
A: Yes, Balance of Nature works for nutrition deficiency. Real fruits and vegetables are used to make this product. Balance of Nature fruits and veggies promotes a healthy immune system.
Q: What Is the Difference Between Balance of Nature Vs Texas Superfood?
The majority of the nutrients in Balance of Nature come from fruits and vegetables The ingredients in Balance of Nature include Aloe Vera, Apple, Banana, Blueberry, Cherry, Cranberry, Grape, Grapefruit, Lemon, Mango, Orange, Papaya, Pineapple, Raspberry, Strawberry, and Tomato.
Artificial sweeteners and sugar are not used
The product is free from synthetics, extracts, and fillers
The product reduces inflammation due to its antioxidant properties
Use both the capsules and the powder form.
A healthy blend of soluble and insoluble fiber
Texas Superfood's composition contains acai berry powder, organic moringa root powder, ginger root powder, algae, herbs, grasses, and enzymes.
Texas Superfood also helps to improve the sleep cycle and strengthen the immune system.
Texas Superfood offers a risk-free 30-day trial period.
Enhances energy and endurance
The body's natural detoxification mechanism is aided by this supplement.
Q: Is Balance of Nature any good?
A: There are no reported safety concerns with Balance of Nature, and the product makers indicate that it is safe to take as long as a person's doctor has indicated they can consume a diet containing a variety of fruits and vegetables. One thing to consider, though, is the fact that the fruit supplement does contain grapefruit, which may interact with some medications.
In some cases, the interaction can cause major side effects. It is important to consult with your doctor before taking this supplement, to ensure it will not cause any serious interactions with the medications you are taking.
Q: What are the possible side effects of Balance of Nature?
A: The Balance of Nature fruit and veggie supplements contain a blend of whole fruits and vegetables, and there are no reported side effects associated with the product. However, research suggests that some people may have mild gastrointestinal side effects like gassiness or stomach pain when taking fiber supplements, so it is possible to have side effects with Balance of Nature.
Q: What do consumers say about Balance of Nature supplements?
A: The majority of Balance of Nature reviews on Amazon are four and five-star, with consumers stating that they have more energy when using the supplement and have noticed immediate benefits with the product. Some Balance of Nature Reviews state that the supplement does not provide any benefits and is a waste of money.
Q: Is Balance of Nature FDA approved?
A: No, Balance of Nature is not FDA approved but the company claims that their products are examined by an independent laboratory.
Q: Where is Balance of Nature made?
A: The Balance of Nature all began in the 1990s. The idea was inspired by Dr. Douglas Howard's and it's made in the USA.
Balance of Nature Reviews – The Bottom Line: Is Balance of Nature Worth It?
The Balance of Nature trio contains a blend of fruits, veggies, fiber, and spices to promote health and proper digestion. The ingredients in the Balance of Nature can improve gut bacteria and help with digestive problems, and the nutrients in the fruit and veggie supplements can boost overall health.
While Balance of Nature products does have benefits, they should not take the place of a healthy diet but should rather be used to fill in the gaps. It is best to consume a variety of healthy foods, including fruits and vegetables, to promote optimal health.
For those who struggle to get proper nutrition, Balance of Nature can offer a solution, but for many people, the high cost of the product can be prohibitive.