Our body needs different vitamins to stay healthy and fend off diseases and health conditions. Ideally, we could get recommended daily amounts of these vitamins through our diet.
But in reality, that's not always the case because the average person's eating pattern doesn't provide sufficient levels of different vitamins, including those from B complex.
To combat this problem, most people take supplements and although it seems like a great idea, some risks do exist. In fact, vitamin B supplements could increase* lung cancer risk.
Vitamin B Supplements And Lung Cancer
Even though it has been speculated that vitamin B supplements [1] could increase* the risk of lung cancer, current evidence is inconsistent.
Bearing in mind the popularity of supplements keeps growing and people are relying on them at a greater rate, getting accurate answers on this subject is extremely important.
That's why Theodore M. Brasky and a team of researchers at the Ohio State University College of Medicine carried out an interesting study.
A total of 77,118 individuals who were 50-76 years old were included in this extensive analysis. Participants were part of a Vitamins and Lifestyle (VITAL) cohort whose primary objective was to analyze vitamin and mineral supplements and their link with
cancer
in long-term.
The Journal of Clinical Oncology[2] published results of this study, which showed that although the use of B6 and B12 vitamins wasn't linked with lung cancer risk among women, the relationship was evident in men.
The intake of vitamins B6 and B12 increased the risk of lung cancer in men by 30% to 40%. Intake of vitamin B9 wasn't associated with lung cancer.
Is Vitamin B Really Dangerous?
Okay, now you probably assume vitamin B is dangerous and you should stay away from it. Not at all! Remember, your body needs vitamin B as well, to function properly.
In fact, the risk of lung cancer was the strongest for men who were current smokers and consumed excessive amounts of supplements.
Male smokers who took 20 milligrams of vitamin B6 per day for 10 years were three times more likely to develop lung cancer.
In addition, those who consumed 55 micrograms of vitamin B12 per day for a decade were four times more likely to develop lung cancer.
It is also important to mention that lung cancer risk was associated with intake of individual vitamin B supplements[3]. Consumption of multivitamins and vitamin B through diet were not linked to lung cancer risk.
This only confirms common concerns that doctors have about supplement intakes; sometimes they give us fall sense of security and we think the more we take, the better. Always stick to the recommended dosage and you'll be okay.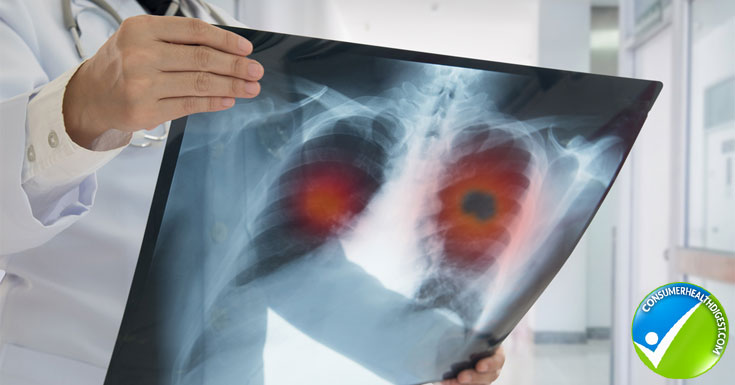 Why Do Vitamin B Supplements Increase* Lung Cancer Risk?
It is not quite clear why vitamin B influences cancer risk. Scientists theorize[4] it could be down to the way B vitamins interact with the one-carbon-metabolism pathway.
This particular pathway is essential for maintaining the integrity of DNA and it regulates gene expression.
Vitamins from B complex are involved in this pathway, but excessive dosages can compromise it and promote carcinogenesis.
Of course, more research is necessary to uncover more about this subject. Scientists who worked on this study also hope their findings will inspire similar studies involving other vitamins.
See More: 5 Essential Tips on How to Quit Smoking
Conclusion
The most recent study confirmed that intake of vitamin B supplements increases* the risk of lung cancer.
The relationship was evident in men, particularly smokers, who took vitamin B6 and B12 supplements.
There was no link between the cancer risk and vitamin B9 intake. The relationship wasn't found in women. To reduce* the risk, strive to quit smoking and always take vitamins in recommended dosages.
Image Credits
Feature Image: Shutterstock.com
In-Post Image: Shutterstock.com
View All