Chocolates simply make the holiday seasons brighter. Thanksgiving is about happiness and a good dose of chocolate can bring you that mental euphoria.
But in these days aggressive marketing strategies, chocolates seem to have lost its nutritional values. More preservatives, processing, and unhealthy ingredients are added to these sweet delights just for the sole purpose of selling.
Though they are one and the same, remember that cacao and cocoa are not exactly the same. Cocoa is the product that the cacao tree produces. The edible cacao pods and beans can be processed to produce the cocoa powder, cocoa butter, or chocolate.
Raw Cacao Is More Beneficial
To enjoy chocolate without jeopardizing its nutrients and freshness go for the raw cacao.
Commercialized chocolate products, which is what most people eat, have been through thorough, high heat processing that has diminished most of the nutrients of cacao.
Meanwhile, raw cacao only goes through the low heat to separate the seed and the cacao beans. After that, it will be cold pressed. This process ensures the integrity of cacao's nutritious substances.
Raw cacao is significantly better compared to processed cacao powder when it comes to their antioxidant values, which is measured through Oxygen Radical Absorbance Capacity (ORAC).
This means going for the raw results of chocolates can give you high levels of nutrients and other benefits.
High heat processed chocolate has high-fructose corn syrup (HFCS), high sugar content, and partially hydrogenated oils, which blocks the absorption of the antioxidants to the chocolate, stopping the nutritive benefits that cacao could have given you.
Raw Cacao Powder is Rich With Antioxidants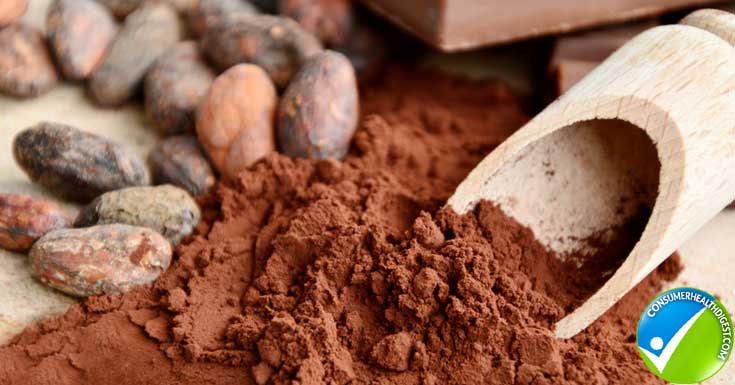 Stress, pollution, smoking, and other factors in your daily life can stimulate the release of free radicals in the body. Antioxidants can help fight these harmful substances in the body.
Raw cacao powder has four times stronger antioxidants than the average dark chocolate. That's more than 20 times the antioxidant content of blueberries.
Raw cacao powder has over 300 various chemical compounds including protein, calcium, carotene, riboflavin, magnesium, essential fatty acids and more.
The combination of all these chemicals creates phystochemicals that can lower low-density lipoprotein (LDL) cholesterol, improve cardiovascular functions, and reduce the risk of cancer.
Chocolate can also raise your serotonin levels, which can affect your emotions. This is why people crave for chocolates when they feel sad.
The combined nutrients of chocolate can also create the neurotransmitter called theobromine, which can treat depression. This can release anandamine, which gives euphoric feelings like contentment and relaxation.
Half a cup of raw cacao only contains one gram of sugar.
The antioxidant effects of cacao can provide you benefits including better blood flow, lower blood pressure, reduces cell damage, prevents Alzheimer's Disease, improves sugar metabolism, promotes weight loss, improves cognitive functions, and raises your mood.
Remember that moderation is very important. One ounce of raw cacao can already provide you with numerous benefits.
Including Cacao In Your Diet
Dark chocolate is 70 to 80 percent cacao, which makes it good to include in your diet. You can also buy raw cacao and create your own chocolaty product, like baking, beverages, smoothies, and more.
Coconut Brownie Recipe
You can try this delicious chocolaty treat, which takes only 60 minutes to make. You can enjoy this with the entire family.
For this recipe, you need a small hand-held mixer.
The ingredients you need are:
1/3 cup of coconut oil
½ cup of raw cacao powder
6 organic eggs
1 cup of coconut sugar
½ tsp of vanilla extract
½ cup of coconut flour
½ cup hemp seeds, cacao nibs, non-dairy chocolate chips, or goji berries
Procedure
First, you should preheat your oven at 350F
Mix coconut oil and cacao powder in saucepan over low heat.
After blending them, remove them from the heat and let them cool.
In another bowl, mix the eggs, vanilla, and the sweetener.
Blend these ingredients into the cocoa mixture.
Batter in coconut flour until it becomes smooth.
Add hemp seeds, cacao nibs, non-dairy chocolate chips, or goji berries into it.
Bake it in a greased baking pan that is 8×8 in size for about 30 to 35 minutes.
Let it cool and put it in the freezer until it is chilled.
You can choose to add toppings like chocolate frosting and coconut flakes.
Chocolate Pudding Recipe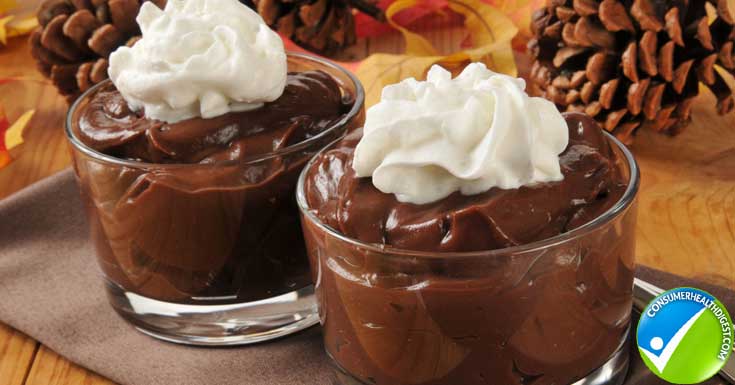 If you want to enjoy a luscious chocolate treat with no harmful ingredients, you should make this food.
You need a blender or food processor for this chocolate product.
The ingredients you need are:
Two ripe avocados
2 tbsp of coconut oil
½ cup of cacao powder
2 tsp vanilla extract
1 cup of almond milk
1/3 cup raw honey
3 warmly soaked dates
Or liquid stevia to taste
Procedure
Put all the ingredients in the blender. They should be added in the order of coconut oil, dates, honey, vanilla, half of the milk serving, avocados, and cacao powder. Add the stevia at the end if you choose to use this recipe.
Blend them until they become smooth. Put additional milk to have consistency. Remember that they become thicker when you store them in the fridge. Be conscious about the thickness, so that it will fit your preferences.
Share
Just make sure you save some of the food you make for your loved ones. Remember that Thanksgiving is all about rich harvest and giving.
So, for a brighter and happier Thanksgiving, consider buying raw cacao and make your own chocolate treat.
View All