World Heart Day is an international campaign held annually on September 29 to help spread awareness of heart disease and stroke. The campaign was first established by the World Heart Federation in the year 2000 and since then, many celebrations and gatherings were held with the goal of spreading awareness about the importance of heart health. According to the World Heart Federation, the number one causes of deaths worldwide are heart disease and stroke. Both are also major causes of premature deaths that could have easily been prevented with simple changes in diet, increasing levels of physical activity, and avoidance of tobacco and alcohol.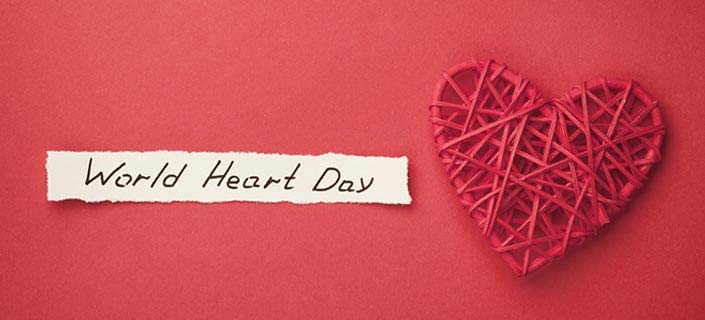 What is Heart Disease?
When we speak about heart disease, what we are usually referring to is cardiovascular disease (CVD) – a general term for disease of the heart and blood vessels. Some of the most common types of CVC are coronary heart disease, peripheral artery disease, and aortic disease. These diseases can lead to life-threatening events such as stroke and/or a heart attack. The major risk factors for developing heart disease are physical inactivity, an unhealthy diet, and smoking. Hypertension, an unhealthy blood lipid profile, and diabetes are other risk factors for heart disease. These risk factors can easily be put under control with lifestyle modification, regular checkups, and prescribed medicine. According to last year's American Heart Association report, 17.3 million people die each year from cardiovascular disease, and this number is expected to grow to 23.6 million by the year 2030. Furthermore, as much as 80% of these deaths have happened in low and middle-income countries.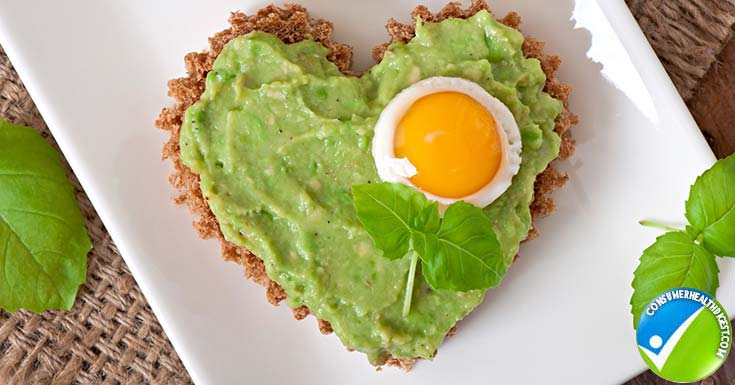 Causes and Symptoms
The risk factors for CVD listed above lead to blood vessels becoming narrow, blocked, and stiffened by the buildup of plaque. Arterial plaque is usually caused by white blood cells sticking to the artery walls either due to chronic infection or inflammation of the arteries. Unfortunately, CVD usually has no symptoms in the initial stages of the disease. Once the disease has progressed in the course of decades do the symptoms appear? These symptoms are most often chest pain (angina), shortness of breath, fatigue, and numbness and coldness of the hands or feet. Because these symptoms are unspecific and because heart disease initial does not cause any symptoms, many people delay seeking treatment and put themselves at risk of stroke or a heart attack.
Bringing Awareness on 29th of September
World Hear Day was first celebrated in 2000 on the last Sunday of September and continued to be celebrated this way until the year 2010. Since 2011, the World Heart Day is officially held on 29th of September each year. Government and NGOs celebrate and promote World Heart Day by organizing public discussions, sports events, music concerts, health checks, and the like. These events are organized in over 100 countries worldwide. Many of these activities are held with the help of partner organizations such as the World Health Organization (WHO). You can take a look at some of these activities on the official World Heart Federation website and even take part in some of these activities. The World Heart Federation is inviting social media users to tweet a Healthy Heart Selfie that they will share on their Wall of Selfies and other social media. Just make sure to use the #worldheartday when posting your selfie.
About World Heart Federation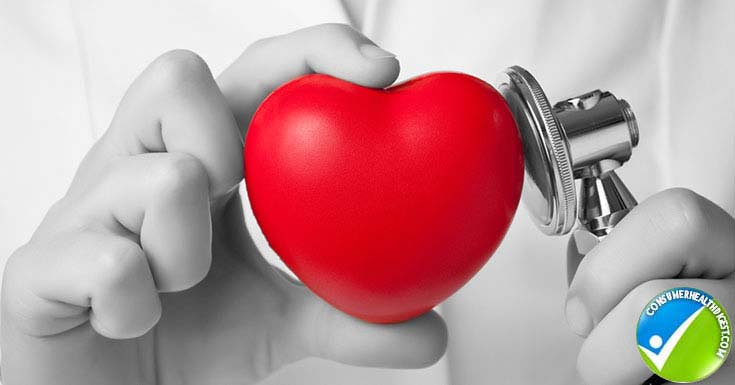 World Heart Federation is an NGO whose goal is to lead a global fight against CVD. Together with WHO, the World Heart Federation has set out to reduce premature deaths from chronic disease by 25% by the year 2025 (25 by 25). Their focus is on CVC because it is the major cause of at least 50% of all chronic disease-related deaths. The organization is based in Geneva, Switzerland and includes a united community of more than 200 organizations across the globe. These organizations are present in a large number of countries in the Americas, Europe, Asia, and Africa. The origins of the World Heart Federation can be traced back to 1946 when the International Society of Cardiology was founded and 1970 after the founding of International Cardiology Federation. The two organizations merged forming the International Society and Federation of Cardiology (ISFC) in 1978 and the name was changed to World Heart Organization in 1998.
Summary
Being aware of the global toll heart disease takes and the importance of heart health is the number one goal of the World Heart Federation. The organization has set to reduce the number of deaths caused by chronic diseases such as heart disease. One way we can bring focus to this global problem and the role we take in protecting our heart is through celebrating World Heart Day. Make sure to take part in this special day by participating in any of the activities organized in your area or by bringing awareness of World Heart Day through social media.
View All