'Self-Care is what people do for themselves to establish and maintain health, and to prevent and deal with illness. It is a broad concept encompassing hygiene, nutrition, lifestyle, environmental factors, socio-economic factors and self-medication.'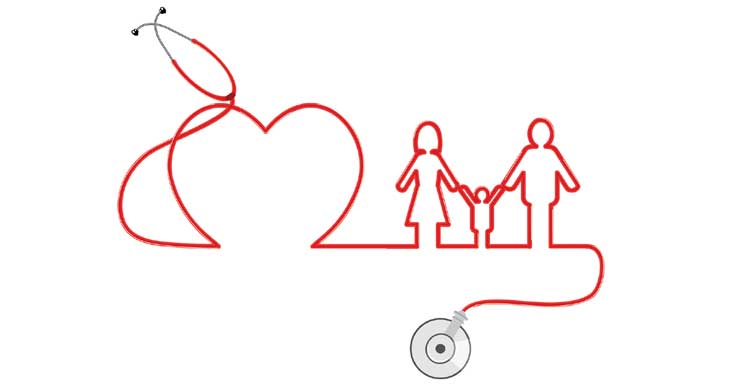 However, for each one of us, self-care may hold a different perceptionor meaning, but it nevertheless shares the same basic philosophy for all of us: looking after your own self.
Whether it be you, taking a good night sleep to kiss goodbye your headache, or a drug addict attending rehab to change his or her life, or the state, designing policies to look after the country,it is all about self-care.
International Self-care Day
In today's world where chronic non-communicable diseases cause sixty three percent of deaths each year and may cost around 47 trillion dollars between 2010 and 2030, the importance of self-care must be stressed. Thus, in order to promote self-carethe International self-care day is observed, where people are engaged as active participants, with a responsibility of maintaining their own health by adopting healthy habits, thus relieving the country's overburdened health care system.
International Self-Care Day, initiated by WSMI, is observed every year on the 24th of July. The date is indicative of the idea that benefits from self-care are life long and are experienced 24 hours a day, 7 days a week.
This day is now celebrated by the recently formed International Self-Care Foundation, which promotes self-care as a vital foundation of health and encourages the adoption of healthy lifestyles all around the globe. ISF also provides support to groups and organisations consistent with these self-care objectives. Since 2011, these self –care activities have spread across countries such as China, South Africa, Switzerland, Mexico and the United States. In USA, specifically, the senate passed a resolution, designating July 24 as International Self-Care Day. Furthermore, countries such as UK and Canada also organiseself-care weeks. Currently ISF is calling for an official UN recognition of International Self-Care Day on 24 July.
In order to have self-care practiced on an international level, a holistic approach is required involving not only healthcare systems, but effective public policies on education, transport and economics.
Seven Pillars of Self-Care
The International Self-Care Foundation has developed a framework for self-care called Seven Pillars of Self-care.
Pillar 1 – Health Literacy: it involves spreading theoretical understanding of basic health information and services amongst the public in order for them to make appropriate health decisions.
Pillar 2 – Self-Awareness of Physical and Mental Condition: The knowledge must be practically applied in an individual's health situation through the use of professional assessments and tests of the individual's mental and physical state such as blood pressure and sugar tests. It is the starting point for future self-care activities.
Pillar 3 – Physical Activities: Sometimes it is all about regular, moderate intensity physical activity, such as walking, cycling, or participating in sports at a desirable frequency, which may significantly improve one's health, fitness and mood.
Pillar 4 – Healthy Eating: Having a nutritious, balanced diet is always essential.
Pillar 5-Risk Avoidance or Mitigation: It is important to avoid those behaviours which risk the increase of a disease or death by acts like getting vaccinations, wearing a seat belt, quitting smoking and using sunscreens.
Pillar 6- Good Hygiene: This refers to practicing a lifestyle which is associated with the preservation of health through maintaining a clean environment at home and work, in order to prevent the spread of communicable diseases.
Pillar 7-Rational and Responsible Use of Products, Services, Diagnostics and Medicines: This use must be only for the purpose of self-care with proper awareness about the dangers and risks associated it.
Challenges
There are several challenges that are faced whilst implementing self-care change:
One's ignorance of his or her own health and the culture's lack of self-preservation.
Although, self-care is encouraging in all spheres of life whether it is family, education and media, still there isn't a close co-ordination between these different social structures.
Healthcare systems being more 'only sickness services' oriented and promoting complacency towards one's own health.
Government may find it hard to support self-care activities which lie outside the formal health and social systems.
Facts
If self-care was practised across the globe, eighty percent of heart diseases, strokes and diabetes and over a third of cancers could be prevented.
Many of the chronic diseases causing six in ten deaths in the world can be prevented through self-care tools
What you can do on International Self-Care Day
You can do the following things on International Self Care Day:
Start from the seven pillars of self-care and apply them in your daily life.
Empower the public to become active shapers of its health through awareness campaigns.
Spread the word through your social media profiles.
Highlight the importance of self-care and self-care tools to your friends and family.
Organise healthy debates and activities to develop policies which encourage a positive self-care environment.
Message to Spread During International Self-Care Day
There are maybe many of us who may put others' needs before our own and continue to neglect ourselves. However, in today's world, plagued by chronic health diseases and socio-economic crisis, self-preservation is vital.
Taking care of your own self not only enables you to live a healthy, long lifestyle but also makes you able to improve the life of others, who continue to neglect themselves. So, follow the Seven Pillars of Self-care because you deserve it.
You May Also Like To Read – National Immunization Awareness Month: Get Vaccinated
View All