There are several thousand people all across the globe who suffer from CFS, which stands for chronic fatigue syndrome. However, our knowledge of this illness and other chronic immunological and neurological diseases is limited, and the efforts made to raise awareness of them are not sufficient. Therefore, people still do not know how to handle the first symptoms when they appear, nor are they familiar with the stages this illness can develop into. For that reason, on 12th of May every year, International Chronic Immunological and Neurological Diseases Day is celebrated worldwide.
Origin of CFS Awareness Day
The idea of proclaiming a day in order to raise the awareness of such diseases as chronic fatigue syndrome is dates back to 1992. May 12th is considered to be the perfect day for this occasion, since it is the birthday of Florence Nightingale. Also known as "The Lady with the Lamp", Nightingale was the most important medical figure of the Crimean Wars, and her career continued into World War I. She introduced the nursing profession to England, which decreased the death rate by 70%. Nightingale also established the first nursing school. However, this valuable person in the history of modern medicine spent the last 50 years of her life suffering from chronic fatigue syndrome. In her honor the CFS awareness day is celebrated on May 12th of every year.
The chronic immunological and neurological diseases covered by the day include CFS (chronic fatigue syndrome), ME (myalgic encephalomyelitis), FM (fibromyalgia), GWS (Gulf War syndrome), and MCS (multiple chemical sensitivities). This day was established by Tom Hennessey on the 12th of May, 1992.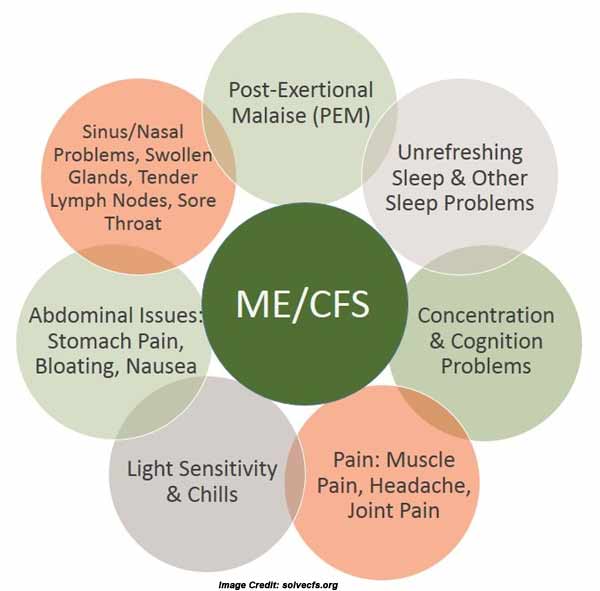 What was the Purpose for the Establishment of CIND Awareness Day?
CIND Awareness Day was established in order to promote information about chronic immunological and neurological diseases. The people who suffer from CIND benefit greatly from this once-a-year opportunity to share thoughts about their conditions with each other. On this day, various educational activities are included; presentations about making life easier and more comfortable are held, which helps CIND patients deal with everyday issues far more easily. They get to be in a place where everyone suffers from a disease that is not that common. The ability to interact with someone who understands you and has been through the same things you have is of great assistance in maintaining a healthy lifestyle and a positive outlook. Patients also get to share their ideas on management and treatment methods that have worked for them. The day is organized around CIND patients helping each other.
Ryunosuke Satoro made the following statement, which was later used as one of the mottos of this day: "Individually we are one drop, together we are an ocean." This one sentence explains a lot about the need CIND sufferers have for a day when they get to be with each other.
A Few Questions and Answers about Chronic Fatigue Syndrome
Q: What can cause chronic fatigue syndrome?
A: Chronic fatigue syndrome is usually caused by:
Genetics
Some kind of trauma
One of a variety of infections
Neuroendocrinological issues
Q: What are the most common symptoms of chronic fatigue syndrome?
A: The earliest common symptoms of chronic fatigue syndrome are:
Unusual headaches
Feeling unwell for an unusually long period after exercise
Pain in the muscles
Sore throat
Sore lymph nodes
Not feeling refreshed after sleep
Difficulty concentrating
Short-term memory issues
Everyone is Welcome to Become a Chronic Immunological and Neurological Disease Activist
It is relatively easy to become a chronic immunological and neurological disease activist. CIND Awareness Day is organized by the CFIDS Association. This association also encourages ordinary people, as well as those who suffer from CINDs, to become CIND activists. CIND activists are given the opportunity to take part in Virtual Lobby Day, which is intended to promote and educate people about chronic fatigue syndrome. Apart from that, the activists can also collect donated money to help the CFIDS Association with future arrangements.
Keep Yourself Up to Date!
If you want to get more involved with the world of CIND, you can sign up for the Fatigue Busters newsletter, created by the chronic fatigue syndrome website chronic-fatigue-community.com. This newsletter will keep you up to date with the latest news about CFS discoveries on a monthly basis.
Must Watch – May 12th International ME/CFS, FM, and MCS Awareness Day
The Idea behind Chronic Immunological and Neurological Diseases Awareness Day
Even though, this subject was once not covered much by the media in recent years, especially after the establishment of CIND Awareness Day. Chronic fatigue syndrome and other CINDs have become a very common topic in all forms of media. CIND Awareness Day helps people realize that chronic fatigue syndrome is yet another issue the modern society has to deal with.
View All