In This Review
What is FoliGROWTH?
FoliGROWTH Ultra Hair Formula by Advanced Trichology is designed to provide all essential vitamins and nutrients to the hair and scalp for optimal hair growth and superior fullness to the hair. The FoliGrowth Ultra Hair Vitamin has 28 herbs and vitamins that have been shown to provide essential hair nutrition that results in thicker, fuller, and stronger hair.
It is so much more than just a hair skin and nail vitamin and is Ideal for both men and women. It may also have liver-cleansing properties. This product is very high in vitamins, minerals, and immunity-building antioxidants.
How Does It Rate?
Overall Rating: 3.8
FoliGROWTH
Brand Highlights
This product is manufactured by a company called Advanced Trichology, which was founded in 2002.
Their mission is to develop effective hair-loss treatments.
To this end, William Gaunitz developed its 5-stop hair loss treatment.
They use only herbal ingredients in their products.
Key Ingredients
Fo-ti
Pine Bark Extract
Choline
Para-aminobenzoic acid
Zinc
Biotin
Folic Acid
Pros
The product may help grow your hair longer.
It can give your thicker, fuller hair.
This supplement can reverse hair loss.
This product is rich in vitamins, minerals, and antioxidants.
Cons
You have to take 3 large capsules each day.
You may experience side effects like dizziness, headache, nausea, vomiting, constipation, and diarrhea.
It contains rice flour, which is a common allergen.
---
How Does It Work?
The main job of this hair growth supplement is to inhibit the release of a hormone called DHT. Studies have shown that this hormone leads to hair loss. A study that was published in Advances in Dermatology and Allergology found that DHT is important in the pathogenesis of losing hair.
Some ingredients take nutrients to the hair follicles. It's a known fact that healthier follicles grow faster. The components of this supplement produce DNA and RNA, which are compounds that break down hair follicles. This may lead to healthy hair development. Science Dailysays that there's research on new techniques to strengthen hair follicles in process.
FoliGROWTH Ingredients – Are they safe and effective?
There are a number of active ingredients in this product that have hair-growth properties. Some of these include:
Fo-ti
– It is also known as Chinese climbing knotweed or "he shou wu," which means "the black-haired Mr. He." It is a herb, and the processed (cured) root of the plant is used to make medicine. Fo-ti extracts are used in creams and ointments for skin conditions. Shampoos containing the herb are available to help combat hair loss and graying. It's also brewed into teas and made into pills[1].
Pine Bark Extract
– Obtained from the bark of the French maritime pine tree, pine bark extracts contain procyanidins which have antioxidant properties. Various formulations using different species have been marketed, vary in amounts of procyanidins, and are often promoted for use in chronic conditions[2].
Choline
– Clinically proven Choline is an essential nutrient that is naturally present in some foods and available as a dietary supplement. Choline is a source of methyl groups needed for many steps in metabolism. The body needs choline to synthesize phosphatidylcholine and sphingomyelin, two major phospholipids vital for cell membranes[3].
Para-aminobenzoic acid (PABA)
– Study Suggests it is a compound that is an essential nutrient for microorganisms, and it is a nutrient in the vitamin B complex that the body needs in small amounts to function and stay healthy. Bacteria that live in the intestines need PABA to survive. PABA is found in grains and foods from animals[4].
Zinc
– is a trace mineral, meaning that the body only needs small amounts, and yet it is necessary for almost 100 enzymes to carry out vital chemical reactions. It is a major player in the creation of DNA, the growth of cells, building proteins, the healing of damaged tissue, and supporting a healthy immune system.
Biotin
– This mineral can reinforce the scalp and hair follicles, which could cause you to lose less hair. An article in Skin Appendage Disorders said that really isn't a lot of evidence to back up this premise[5].
Folic Acid
– It's responsible for healthy cell growth, which includes your hair. It also plays a role in the health of red blood cells. Some scientists think it's a possible hair-growth treatment. A review in Dermatology and Therapy says there's currently not enough evidence to support this claims[6].
RELATED – Foligain and Foligain Hair Growth Lotion

FoliGROWTH Questions and Answers
Q: How should you take FoliGROWTH?
A: The recommended dosage is 3 capsules per day, with food. Take 2 in the morning and the third in the evening.
Caution: Do not take more than the suggested dosage under any circumstances.
Q: How much does FoliGROWTH cost?
A: You can buy this product on the manufacturer's official website for $39.95 if it's a one-time purchase and $33.96 if you buy a monthly subscription. On Amazon, the cost is $39.90 + $18.45 for shipping costs.
Q: What is FoliGROWTH's return policy?
A: The manufacturer is offering a 90-day money-back guarantee. If you're dissatisfied with the product for any reason, send it back and let the company know you want a refund within 90 days of the original purchase date. You'll get all of your money back within 10 business days.
Q: Does FoliGROWTH offer a free trial?
A: No, the manufacturer is not offering a free trial of any kind for this product, nor are they giving out free samples of the product. If you want to try this product, you can buy it on the official website, on amazon, or from several other retailers.
Q: What Are The FoliGROWTH Side Effects?
A: There are some potential side effects including dizziness, headache, nausea, vomiting, constipation, and diarrhea.
Caution: If you experience uncomfortable symptoms, stop taking the product and see a doctor if necessary.
Q: Is There Any FoliGROWTH Before and After Result To See?
A: According to the official website, FoliGROWTH ultimate hair nutraceutical is expertly designed to reduce shedding and restore optimal hair growth and fullness to hair. It is ideal for both men and women with Thinning and Fine Hair, Hair Breakage, Dandruff, Hair Loss, and Scalp irritation.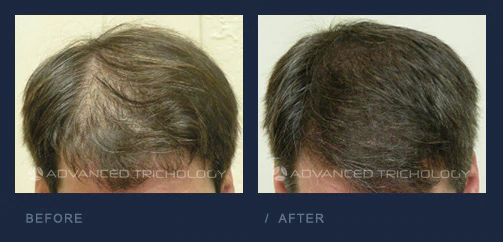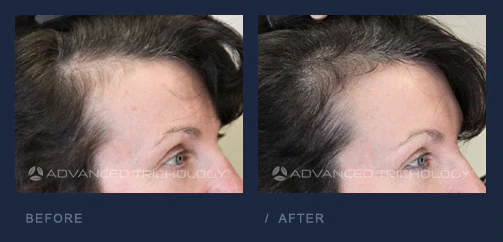 Q: What are similar products to FoliGROWTH?
A: Nutrafol, Amplixin and More Hair Naturally 9 are some products available in the market with similar benefits.
SEE ALSO – Hair La Vie
What Do the Reviews Say?
So Far FoliGROWTH Working Good
I started this FoliGROWTH because my best friend has had amazing results from it. It's still too early to see any results on my end but I have been taking before pictures of how much hair was falling out of my head and I will update you in a month with the after pictures. One thing I will say is that due to the high levels of B vitamins it does turn your urine neon yellow. It's harmless but if you don't know it will happen, it's shocking to see. ~ Petra Hovdebo
FoliGROWTH Review – Conclusion
According to the glowing customer reviews, FoliGROWTH is a great product that really can make the hair grow longer, thicker, fuller, and faster. Users said they stopped losing so much hair too, and they were thrilled. The main complaint was that it smelled bad, but most users didn't mind because of how well it worked. According to the manufacturer's claims, this is a safe product, with no real possible side effects.
However if you do experience an unpleasant symptom, stop taking the supplement immediately. Since this is an oral supplement, it's important to get medical approval from a doctor before taking this product.
Our Top Hair Product Choices
Verdict on Claimed Benefits: Below is our summary of the available evidence for the claimed benefits of below mentioned hair growth products, supplements and hair growth vitamins based on the available research:
Folexin | Best Hair Growth Support Supplement

Supports Natural Hair Growth*
Gold Star Evidence
Thickens & Strengthens Hair*
Gold Star Evidence
Prevent Hair Loss*
Strong Evidence
Improves Hair Quality*
Gold Star Evidence
FoliPrime | Health of Your Hair and Scalp
Regrow Hair Naturally*
Gold Star Evidence
Removes Scalp's Dead Cells*
Strong Evidence
Boosts Hair Growth Enzymes*
Strong Evidence
Promotes Healthy Hair Growth*
Moderate Evidence
Zenith Labs Hair Revital X | Hair Growth Formula
Supports Healthy Hair Growth*
Gold Star Evidence
Nourishes Hair Strands*
Strong Evidence
Healthy DHT Level*
Strong Evidence
Prevents Early Baldness*
Gold Star Evidence