The Powerful Compound in Turmeric
Turmeric has become an increasingly popular herb used in ancient Chinese medicine. This nutritional supplement and functional food with an abundance of health benefits linked to anti-aging properties.
Curcumin is the powerful ingredient and compound at the root of turmeric's health benefits. It has become a nutrition staple due to its powerful anti-inflammatory and high antioxidant profile.
Adding turmeric to your food for flavor has many health benefits, but supplementing with a potent dose of curcumin in addition is even better.
Curcumin supplementation has numerous health benefits from the inside and out including hair, skin, nails, improved immune system, and brain health.
Curcumin is a potent distinct yellow color and is found in plants mainly the turmeric plant which is in the same family as the ginger plant.
Turmeric is typically dried and ground into a fine powder, sometimes it is used for medicinal purposes and often used as the main spice in Indian curry dishes to enhance the flavor of foods. This functional food is very safe, well researched and has mild if any side effects.
Turmeric for Depression
There are several studies involving laboratory animals in which they studied the relationship between turmeric and its ability to reduce depression symptoms.
This specifically works by the direct influence curcumin has on influencing the neurotransmitter operation through the brain-derived neurotrophic factor.
A 2014 study of 60 people suffering from major depression and split the group into half, one group took pharmaceutical depression drugs and the other half were given curcumin. At the 6 week mark, both groups found that the curcumin and the pharmaceutical drug were equally effective at treating the depression.
Additional clinical trials have been done with placebos and have concluded that the curcumin provided a reduction in depression symptoms compared to the placebo.
Advertisement
*All individuals are unique. Your results can and will vary.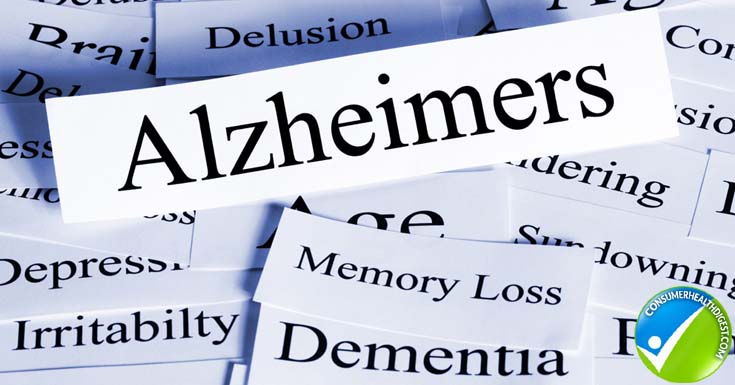 There is ongoing research in regards to turmeric and its benefits to the aging population suffering from dementia and Alzheimer's disease.
The research shows that it does not entirely reverse the diagnosis of Alzheimer's disease but it does help improve cognitive function and there is a significant improvement in memory of those who take curcumin regularly compared to those who do not.
The anti-inflammatory properties of the turmeric help with the blood brain barrier health specifically related to the neurological cells and function.
Anti-Inflammatory
Turmeric is one of the most effective all natural anti-inflammatory compounds available in the world. Since inflammation is the common root problem of most chronic diseases such as heart disease, cancer, hypertension, diabetes and arthritis, it is safe to say that everyone can benefit from consuming turmeric.
One study showed that turmeric helps reduce the production of fat cell growth, this helps reduce the risk associated with obesity.
Turmeric can help reduce chronic pain associated with inflammation specifically arthritis complications while reducing the symptoms of chronic diseases. The compounds found in common NSAIDs (non-steroidal anti-inflammatory drugs) have been proven to be less effective at reducing inflammation compared to turmeric/curcumin.
The beauty of using turmeric in conjunction or in place of pharmaceutical drugs is there are minimal side effects or complications that are typically associated with pharmaceutical drugs.
I recommend avoiding pharmaceutical drugs if possible, especially if they are prescribed long term, such drugs include statin drugs which cause a lot of oxidative stress and inflammation.
If a person can avoid taking these drugs they will not suffer from the complications associated with these drugs.
Curcumin and Diabetes
Auburn University released a study that is promising for those suffering with Diabetes and taking the popular drug metformin. This study showed that curcumin was 400 times more potent at a therapeutic level then metformin for glucose control and insulin resistance.
Not only does the curcumin help with glucose control, but it has also shown to aid in kidney health and peripheral diabetic nerve pain typically in the extremities.
How to Consume Turmeric Daily?
Add turmeric to your protein shake daily, it will give it spice and flavor that some refer to as liquid gold. This can be used as a meal replacement or a simple snack between workouts.
Add it to your eggs for an additional flavor in the morning.
Look up a traditional Indian dish that will give you the authentic flavor on turmeric.
You May Also Want To Read – Top Turmeric Curcumin Supplements You Must Know
Advertisement
*All individuals are unique. Your results can and will vary.
Conclusion
Supplementing and incorporating turmeric/curcumin into your daily nutrition regimen will be beneficial from the inside out. This powerful ancient Chinese herb has numerous health benefits including disease prevention, anti-inflammatory, cognitive improvement, and overall health.
There are minimal side effects but it may be a good idea to let your health professional take a look at your program prior to starting anything new.
Image Credits
Feature Image Credit: shutterstock.com
Inpost Image Credit: shutterstock.com
View All