Tobacco industry contributes significantly to the global economy. However, the reality is that tobacco is extremely harmful to human health. In fact, smoking addiction is one of the leading causes of death all over the world. It may result in deadly diseases such as cancer and heart attacks.
The detriment cigarettes cause to our health, energy, and quality of life is a good enough reason to stop smoking cigarettes with immediacy. But it isn't as easy as it sounds. Nicotine addiction is one of the most prevalent issues in the world right now. There are millions of individuals victimized by this condition and are finding it challenging to give up this deadly habit for good.
Fortunately, professionals have come up with a number of ways on how to quit smoking cigarettes naturally. Here are the three most common approaches to quit smoking permanently in a natural way:
1. Follow the Quit Smoking Stages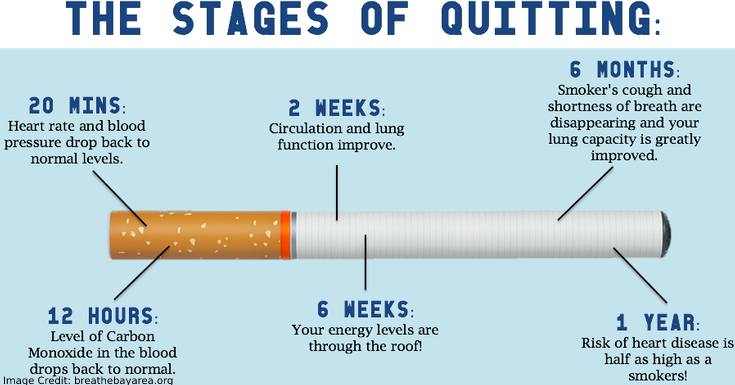 The first way is further categorized into four stages that guide you on how to quit and prepare for your attempt.
It is imperative to "choose to quit". One cannot successfully give up on smoking until and unless they decide to do so. Find out the reasons why you want to stop smoking naturally so you can remain persistent throughout the process.

You can either do it for yourself or your family. Whatever your reasons are, make sure they are robust enough to make you stick to your quit attempt.

"Cultivate your potential and crush the fear of quitting." It is essential to believe in yourself. Most smokers cannot quit due to the fear ingrained in their hearts.

That fear has to do with how life will be without cigarettes. Getting rid of all the concern is something you need to do before smoking your last cigarette.

The third step is to "change your smoking pattern". You may not be able to stop smoking cigarettes immediately. Begin with smoking less and then gradually progress towards leaving all at once. It will come with difficulties but can be done with dedication and commitment.
Once you get rid of smoking, then it is essential to maintain your efforts. "Condition your smoke-free life", in other words. The easiest way to quit smoking is to make sure you are engaged in healthy activities to ensure keep your mind diverted all the times.

Exercise on a daily basis and expose yourself to fresh air regularly. This would help to detoxify your body. Also, keep a healthy diet.

This quit smoking method is all dependent on the preparation. The first three stages are critically important for preparing to quit, and the fourth stage is about preventing relapse.
2. Go Cold Turkey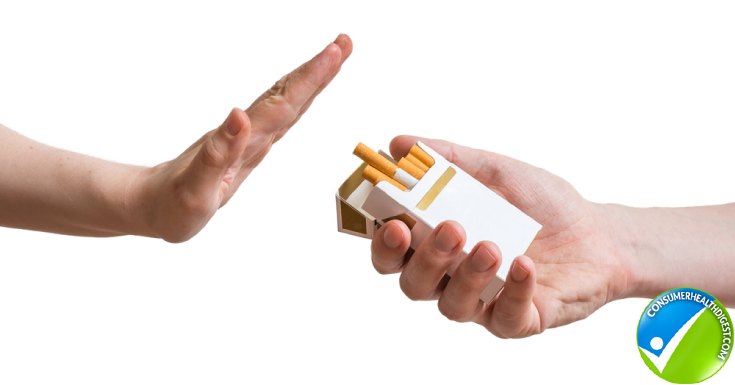 The cold turkey method [1] is about quitting smoking abruptly. Even if you are a chain smoker who smokes a few packs a day, you need to stop smoking all at once. That requires a lot of willpower to do so.
This is how to quit smoking cold turkey, and even though this is the most uncomfortable method, it is the most popular one. It involves setting a date and quitting that date without any prior preparation.
It will surely come with some withdrawal symptoms, but this is where persistence comes into play. One can eliminate this issue in several ways by distracting their minds. For instance, sleeping a lot or watching TV can help. Also get help from your peers to quit smoking.
3. Quit Gradually
In this quit smoking method, you have to set a date and gradually decrease the number of cigarettes you smoke until that day. This is a gradual process[2] and requires a lot of time. It even comes with a lot of preparation.
First of all, you need to set a specific date on which you will begin cutting down on your smoking. Then gradually decrease the number of cigarettes you smoke per day until this number falls to zero. That is how the gradual process takes place.
Must catch Miracet Review: Ease aches and pain which are associated with quitting smoking
Conclusion
Quitting smoking is not an easy task. It entails a lot of challenges and hindrances, but all can be done with dedication and persistence. Above were listed three ways to quit smoking. Nevertheless, everyone is different, so the best way to quit smoking is to alter each approach a bit according to personal preferences. That way, it can be easier to follow it.
Image Credits
Feature Image: Shutterstock.com
In Post Image: breathebayarea.org & Shutterstock.com
This is a sponsored post written by Awais Ahmed. The opinions expressed in this article are the sponsor's own. Learn more about contributing for Consumer Health Digest.
View All