The New Year brings a time of reflection of the past year and choices of new ideas, goals and plans. We reassess our previous year and look toward making our life better, happier, more fulfilled in the coming year ahead.
A major issue many people want to improve is ensuring they are going to be happy in their relationship. If we have experienced a year of turmoil, conflict or loneliness; we want the New Year to be better, happier, more fulfilling and connected.
How then do we do this? One thing we accept is that we
Deserve to be happy
Deserve to be treated with love and consideration
Have earned the right to be respected by a partner
No longer spend time miserable with someone not worthy of us
When we develop this self-belief that we do deserve to be treated with consideration, love and respect and set the steps to achieve this, it can become far easier to achieve. We want to be happy, to laugh and enjoy the great times with the person we want to be with. When we can imagine what this feels, sounds and looks like, we can move toward that.
So often we find ourselves unhappy in our life, love and relationship and do not know how to move towards something better. If we are with a wonderful person yet remain unsatisfied or unhappy, then you are not having your requirements met. This is when we need to decide to either work on the relationship together for a better outcome or move apart and seek out a more appropriate partner that can fulfill your criteria.
Improving Your Current Relationship
If you find yourself in a relationship where you feel less connected or happy, perhaps it is time to make a resolution to change it. Not change partner, but change the relationship.
Many couples can struggle at times in their relationship and this is often because of a disconnect due to limited quality time spent together. After all, between work, family, kids, our commitment to things outside our relationship, our partner often takes a back seat.
When was the last time you and your partner went out on a date night and spoke about each other, your goals, fears, desires, plans, dreams? Perhaps a long while. We do sometimes get out but find yourself discussing the kids or family.
While this may be the only opportunity you have to talk without prying ears, it is imperative you also take some time to be together, being present with just each other on the agenda.
This is how you can continually update your relationship as after all, we humans do continually evolve as we go through life. If you have been together for about ten years, I will guarantee you are both somewhat different today than you were ten years ago in relation to your wants, desires, goals, and needs.
We do evolve, we do change and we must keep connected with our partner to understand how their development is moving as well. This is what keeps us connected and happy.
If you require some additional support, please consider a yearly visit to a Relationship Counsellor. This enables both partners to feel heard and to understand where each of you are in your goals, desires, feelings and needs. Education after all is knowledge.
Ways To Help You Remain Connected Include:
Spend quality time together and talk about each other
Listen to what your partner is saying
Be curious about the reason they may be saying something
Discuss solutions to problems rather than the problem itself
Laugh (a lot) – not at each other, but together
Have some fun together, both inside the bedroom and outside
When we reinvigorate our relationship, we can again recreate our love bubble. And floating in our love bubble is magnificent.
Finding That Special Person To Share Your Life With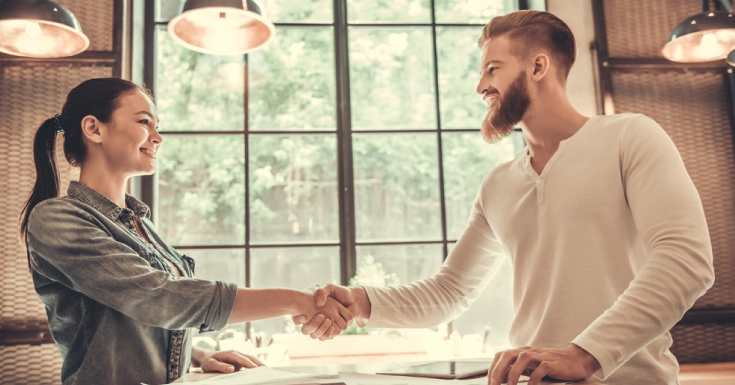 You are worth having someone to be happy with, worth them making as much of an effort for you, that you do for them. The New year can be a great time to reassess our relationship goals to find that relationship you deserve.
Many people remain miserable not only because they don't know how to get out of where they are, but they do not know what it is they want or how to get it. Some do not see themselves as worthy enough to achieve the best they can have. When we hold ourselves with higher regard, we stop attracting unhealthy relationships and partners.
Self-talk is an important part of achieving this outcome for ourselves. Instead of complaining we are not happy, complaining we only attract poor partners or we always end up in bad dead end relationships try this:
"I am a worthy person. I will only accept the best person to be involved in my life. I deserve the best; I deserve to be happy".
This is a resolution, and this needs to be said daily. It needs to be written down and read aloud each and every day. Place it somewhere you can see it every day otherwise we may forget, and it will dissolve.
When this mantra becomes embedded into our mind, we change the way we see ourself. We put out a different aura and attract different people.
We learn to know what it is we want. We understand how we wish to be treated and refuse to accept anything but what we know we deserve. This means no more tolerating a partner or relationship that is harmful or unsatisfying for us.
This means no more arguing, or being sad or upset in the relationship you are in, no more tolerating questionable behaviors from the other person. Surely, we would all want that.
You deserve to be happy.
Why This Personal Relationship Resolution Is So Powerful?
The instant you declare this resolution, you make a massive commitment that automatically sets positive forces in motion:
It amplifies your self-worth because you're telling yourself that you're worthy of a great relationship and partner. You will no longer accept anything less than you deserve
Your self-confidence will grow as you believe more in yourself and what it is you truly deserve
You turn toward the type of relationship you want in a partner
Creating that clear vision of the relationship you deserve and are worthy of, helps you start making different choices.
You imagine what a good relationship and partner will look and feel like and gravitate to find exactly that.
Start your New year with clear goals and plans to achieve it. Take the necessary steps to ensure you get closer to achieving your desired goal. The force is with you (as it goes) and this is so true. Develop the belief in self and imagine your goal as achieved. This makes it easier for us to acquire it otherwise it remains sitting as just a wish and a wish is not a forward moving entity.
Image Credits
Feature Image Credit: Shutterstock.com
Inpost Image Credit: Shutterstock.com
View All