It's that time of year again. Family, children, travel, overstimulation and food. If you are a parent or caregiver of a child under ten, you might have a love-hate relationship with the upcoming holiday season.
There, I said it! Yes, this time of year, as wonderful and blissful as it's suppose to be; certainly will bring on additional stress for many parents.
Typically, these next few months will show up just like those crazy mid-weeks at home, between the hours of 4-8 pm— and nonstop until January. You know what that means. Stress.
As a new or seasoned parent of a picky eater, you could soon find yourself surrounded by loving, enthusiastic family members. Some, we may never see on a regular basis. Possibly, these or other individuals may have an unintentional, incessant voice lurking to share information.
And all about how you should be raising your children, including how to feed them. You know the ones. The aunt, or uncle who are experts on child-rearing, although they decided not have a family of their own.
Maybe a distant cousin- not quite decided on having their own children yet. An enthusiastic neighbor who raised a family of four in the 80's, or even your own parents. There is always someone, somewhere telling us how to raise our kids better.
Even strangers. We all have experienced an individual who consistently offers unsolicited advice of how to raise, and feed our babies. And then, there is me. Well, I'm here to tell you, it is ok to politely decline advice, or feel any pressure from comments relating to your parenting style.
This holiday, don't allow others to pressure your parent-child relationship, including feeding- times, or your established techniques that work for your family.
Just in case you feel like you need to be ready for some quick action-planning, here are a few of my tried and true tips out of my new book, Food Fight, for Parents of Picky Eaters.
Travel and holiday both elicit an added layer of stress. Especially with kids in tow. Try not to overly worry about the daily uptake of food, regardless of what your daily regime is. Keep in mind, the entrance of holiday is magical, but also stressful for children too.
Advertisement
*All individuals are unique. Your results can and will vary.
Especially with layers of over-stimulation. Instead, try to aim for a nutritionally-balanced week, not a balanced day. All this is not to say that you shouldn't encourage toddlers and small children to eat well, and develop healthy food habits during this time of year.
Try to limit sugar whenever possible. Don't forget that fruit juice is loaded with natural sugar. Sugar is sugar no matter where it comes from. If you suspect a holiday cookie is headed your child's way later in the afternoon, maybe cut back on the juice earlier in the day.
Need to avoid a public power struggle? The last thing we need is a meltdown during a nice family meal.
If you are forced to address a pushback from your little, try using closed-ended choices. According to expert parenting coach, Barb Desmarais, children use power and control surrounding food and mealtimes because this is the only time they can express power. Makes perfect sense.
Toddlers especially are notorious for trying the patience of even the most calm and loving parents. They strive for independence, trying to figure out who they are and discovering how they fit in the world.
No matter how much you may be able to control what your toddler cannot do, it is virtually impossible to force them to do things that they have decided not to do.
Eating is one of the few things that toddlers and preschoolers have some control over because we can't sit them down and force them to chew and swallow.
Like most power struggles, the more we worry, play games, threaten and bribe, the worse the challenge we already face will become.
Using closed-ended choices can douse the fire fast. By giving a child a close end choice, they still keep their power within the boundary you assign. A great example would be to ask little Johnny which starch he would like to choose from, and offer that choice.
Make sure he knows the rules prior to the communication. Such as, Johnny needs to eat one of these two choices. Mashed potato or sweet potato. Allow him to choose and move on. Don't draw any more attention to it. This technique of closed-ended choice structure can be very empowering for the both of you.
When my children were little, I had difficulties with bathing time. Offering a bath with or without bubbles solved our power struggle and fast.
Advertisement
*All individuals are unique. Your results can and will vary.
You can use this parenting strategy with the same success. Here is another example I used for morning snack.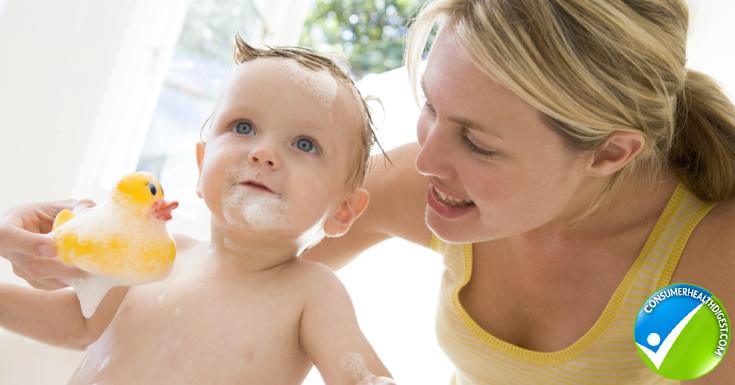 Example: "You can choose an apricot or an orange for today's mid-morning snack." Then wait. Ask again, but in a different content delivery. "And did you want it peeled, or cut in sections?"
Keep in mind, suggested minimum caloric intakes are different than ours. And each age range is different. Toddlers from ages one to three years, who are moderately active need between 1,000 and 1,400 calories a day. Kids four to eight years require an estimate of 1,400 to 1,600 calories a day. Kids nine to thirteen years can vary based on gender.
Your child's stomach is about the size of their fist. Sometimes we overlook tiny tummies and draw an expectation that is impossible for the child to meet.
Remember not to allow a child to graze on snacks so close to mealtime they become too full to eat. Expecting a child to finish a meal in this situation would be impossible. Possibly a problem we unknowingly created.
Lifelong health begins in infancy, yet all too soon our children are bombarded by messages that counteract our efforts. Between peer pressure, and television commercials advertising junk foods; getting children to eat well might seem more futile than fruitful. Never give up.
Continue to instill healthy eating habits. You can make a huge impact on your child's lifelong relationship with food through simple things like getting kids involved in food preparation, inspiring them with your own healthy choices and just simply turning off the television.
Read More: Slow Parenting In The Kitchen With Sugar And Spice & Everything Nice!
Based on my hands-on experience with children of over two decades, I've developed several simple technique to make mealtimes go from frantic to fun.
You can find all these techniques and over 60 delicious easy to prepare recipes in my book. You can order a copy of my book on my pre-sale campaign here. Now until December 15th, 2017. A one time opportunity to gain a signed copy of Food Fight, for Parent of Picky Eaters before they are released to the public in 2018.
Wishing you peaceful parenting this holiday season.
Image Credits
Feature Image: Shutterstock.com
In-Post Image: Shutterstock.com
View All