When we think about or workplaces or offices, fitness isn't necessarily the first thing that shows up in our minds. Most of us spend the larger part of our days sitting behind our office desks staring at computer screens.
Surprisingly, some of us opt to take lunch at our desks instead of taking lunch breaks! Have you ever realized that active people achieve more in what they do daily? Moreover, exercising increases endorphins, making you happier and more content with your life.
That being said, it's important for you as an employer, to find ways to endorse wellness and fitness at work.
Though it might seem not the perfect idea to destruct your employees from their tasks to take a walk, it can have a positive impact on their productivity. Note that encouraging your staff to stay active daily will not only make them happier but also enhance their productivity.
Here are 11 creative ways to endorse health and fitness at workplaces[1].
1. Offer Healthy Snacks At Workplace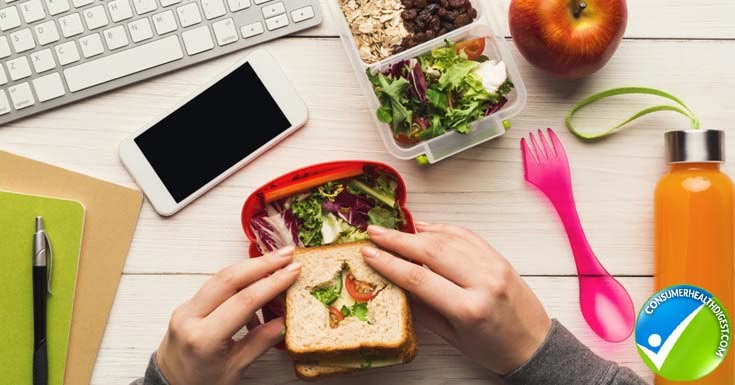 You can support your employees' health objectives by filling your snack vending machines with healthy options. Most people are very conscious of what they eat and how it will affect their cholesterol levels.
They take less sugary stuff such as sugary cakes, cookie, and chocolate bars that are likely to result in a quick high and instant slump.
A few ideas for healthy snacks include fruits, nuts and trail mix, granola bars, and yogurt. If there is a kitchen in your business premises, then, you can get a blender for smoothies. Remember to stock up with fresh fruits and other necessary ingredients.
2. Understand Your Team Of Employees And Their Health Needs
If you intend to help your team to stay healthy in the workplace, you need to talk to them first. A better way of finding out the health and fitness goals for each employee is to run an anonymous survey identifying their health objectives and needs.
Besides, design the study in such a way that it can help you know what stops each employee from living a more active lifestyle.
Advertisement
*All individuals are unique. Your results can and will vary.
Once you figure out their health goals and the major hindrances to an active lifestyle, you can invite health and wellness professionals to talk to them. This will not only make your employees feel that you care about them but also motivate them to start an active lifestyle.
3. Offer Incentives
It's no secret that most people often find it hard to motivate themselves to say 'no' to that yummy burger or wake up for a gym class before they go to work. That means such people need incentives and 'prizes' to look forward to, for them to get actively involved in health and fitness activities.
There are different incentives to motivate your employees to keep fit. You can offer them a few hours off work to go and exercise.
Or even pay gym membership fees for a month or two for the employees willing to embark on fitness programs. You can also find a way to reward employees who participate in fitness activities. You can award them company swag, gift cards, and more. Rather than moving towards the fitness program, you can try this leptigen review; which can help you to lose excessive fat.
4. Build An Onsite Fitness Center
Constructing an onsite fitness center is probably the gold standard when it comes to employee wellness. This could be a fully equipped gym or a swimming pool. Your staff can always come to work and first exercise before they embark on their daily duties.
Even if you're just starting up and you think setting up state of the art is too expensive, you can get a little bit creative. Consider purchasing a ball and prepare a small field where your employees can play! Trust me; they will like it.
You can also allow your employees to do different workouts even at their work stations[2] especially when they are not busy.
You May Also Want To Read – Sweat, Smile & Repeat- Everything You Need To Know About Fitness
5. Flex Time To Work Out
Most employees, especially those who don't exercise, complain that they lack time for workouts. As an employer, you can help by providing flex time that allows your employees to utilize part of their work hours to do some workouts.
Keep in mind that physically fit and happier employees are highly productive. Therefore, it's time to stop keeping your employees in their workstations all day long. As long as the required work gets done in time, allow your employees to get a chance to exercise and keep fit.
6. Offer Training Classes
Most people, especially women, say that they are interested in keeping fit as long as there is a workout class provided. This can be a less costly solution as offering fitness classes is cheaper than setting up a fully-equipped gym or constructing a swimming pool.
Advertisement
*All individuals are unique. Your results can and will vary.
All you need to do is to get an appropriate room (an empty conference room is enough) and hire a health and fitness professional to help. Your employees will be happy to attend classes of yoga, aerobics, Zumba, and tai chi.
7. Giving Out Gym Memberships
For some businesses, it's impossible to offer workout options onsite. However, you can opt to offer your employees gym membership options. Your organization can pay a small portion of the gym membership fee so that your employees pay a subsidized price.
Perhaps at the end of every month, depending on the arrangement you will make with the gym facility, you can be receiving a report on whether the employees are utilizing the service or not. In fact, this might be the only option your employees need to get moving.
8. Conduct Meetings On The Go
Another way of endorsing fitness at the workplace is to hold meetings on the go. When it's practical, you can schedule walking brainstorming or walking meetings sessions with your employees. The idea is to get your employees leave their workstations and take a walk[3]. What a great exercise.
9. Equip Your Workplace With Active Furnishing
One of the most efficient options to increase your team's wellness is by equipping the workplace with active furnishing. Besides, it gives each of the employees an opportunity to choose how and where to work.
For instance, standing desks allows movements and change of work scenes. Keep in mind that your furniture can be a key factor in influencing the way in which your team perceives fitness.
10. Organize Sporting Competitions
Though such competitions are not held weekly, they can encourage your employees to keep fit. If you have multiple offices, you can organize a sports day and competition.
For instance, you can have your employees group themselves into football teams, volleyball teams, handball teams or any other sport. Knowing that competition coming up will encourage them to keep practicing to perfect their skills.
11. Postural Awareness Training
Posture is an important aspect in maintaining a healthy mind and body, especially for office workers. Besides, it's also important for people who handle manual tasks.
Read Next – Try These 7 Fitness Motivations To Develop A Fitness Habit
Conclusion
Regular exercise is majorly linked to better mental and physical health[4]. According to DR. Peter Snell, an exercise psychologist and an assistant professor of medicine at the University of Texas Southwestern Medical Center, 60% of adults rarely exercise.
Surprisingly, only 25% of adults get the recommended level of exercise. This raises the need for employees to find ways of helping their employees to exercise and improve their wellness and productivity.
Image Credits
Feature Image: Shutterstock.com
In-Post Image: Pintrest.com
View All