Just a few years ago the only reliable source of health care information was your doctor. Whenever you had aches, rashes, fever, etc. you would schedule an appointment and visit your doctor. They would diagnose your condition and suggest the most effective treatment or medications. And if you didn't have time to visit your doctor, you would wonder what was wrong with you, but you would never find out.
In modern age things changed. With the development of technology and internet, we became able to seek medical advice online. Consumer health information is now available to everyone. However, it is still necessary to be cautious and only visit reliable websites that offer the most accurate information.
Consumer Health General Information
Consumer health information is designed for general audience. Websites that offer consumer health information are used for seeking help and more info about specific medical conditions without going to doctor's office. Consumer health information can also be found in print editions of various medical journals.
The Purpose Of Consumer Health Information Is To Provide Consumers With Clear, Simple, And Reliable Health Information.
Consumers don't only browse these websites just to cure an illness or look up their symptoms; they also visit a consumer health information page to find out how to improve their lifestyle, how to live a healthy life, and how to increase their overall well-being.
The growth of consumer health information is parallel to the growth of internet. It has been suggested that visiting reliable websites can reduces stress in patients due to the fact they find out everything about their condition which makes the treatment easier for them as they know what to expect. However, with the rise of technology and consumer health media people are sometimes finding it hard to distinguish what information is true and reliable, and what information is false. Therefore, all consumer health websites and print media should bear in mind that consumers are supposed to:
Be well-informed
Be allowed to access consumer education
Be respected as people with great responsibility for their health
Have equal access to health care information regardless of their race, religion, economic status, and location
The Most Searched For Medical Conditions
The Internet offered the ability for millions of consumers to search for every medical issue they have. The reason why consumers turn to the internet in order to find medical information is that they are either too busy to schedule an appointment, too embarrassed to ask doctor some intimate questions or they do not have medical insurance and they find it easier to seek possible solutions to their problems online. In the United States, 8 out of 10 people regularly seek medical advice online.
The most searched for medical conditions in 2013 (Prepared by PharmaForward LLC) were:
Cancer
Stroke
Herpes
Various skin conditions
Lupus
Hepatitis
Headache and migraine
Dementia
Leukemia
Kidney disease
Bipolar disorder
What Does Consumer Health Information Include?
Websites and journals that offer health information usually provide education. Their purpose is to educate people about the subject of their search. These websites and journals provide general info about the disease or condition, causes, symptoms, treatments, researches about the disease etc.
Sometimes, together with various medical treatments for some disease, consumers are informed about practices that aren't found in conventional medicine. These practices are called complementary and alternative medicine (CAM). As it also found that the other popular health topics which are searched by user include 34% search for prescription or over-the-counter drugs and 28% search for alternative treatments.
Alternative medicine is any type of medicine that is regarded by the practitioners as healing. This type of medicine isn't originated on scientific researches, but it usually derives from traditional beliefs and includes usage of certain herbs, meditation, massage, dietary supplements, and acupuncture.
Advertisement
*All individuals are unique. Your results can and will vary.
Some types of CAM include:
Homeopathy – Belief that substance which causes the symptoms of disease in healthy people can cure sick people
Naturopathic medicine – Belief that body heals itself by using a vital supernatural energy
Ayurvedic medicine – Traditional medicine that originates from India and focuses on using only plant-based treatments and medications
Patients usually combine conventional medicine with contemporary medicine which is defined as integrative medicine.
Even though CAM practices are popular and widely used, not all of them have been tested for their effectiveness. It is advised to do an extensive research about the practice you want to try out and gather reliable information before you use it. For this we have taken an approach to give a detailed analysis of any product before you buy them.
Medications are a good way to treat certain disease or condition. Most of them are prescribed by your doctor and for a reason. Some medications can do more harm than good, and your doctor knows what medications you need for your condition which means they are able to prescribe drugs that are going to help you. Over-the-counter medications are usually cheaper, but you should read the label first, try to get informed about certain medication before you use it in order to avoid side effects.
Even when you see an interesting article on health-related websites or journals, before you try to do it, you should still consult your doctor, and same goes to medications you purchase.
Advantages of Consumer Health Information
Consumer health information has a lot of benefits. For example:
Easy access – People find it easier to check up medical conditions online than scheduling appointment in doctor's office.
Saves money – This is one of the primary reasons why people seek medical help online. This comes as a response to sometimes poor medical help they have already received.
Education – Consumers are able to find out what is going on in their body, get informed about the condition, and also learn how to improve their overall health.
Privacy – Nobody can see you online and you can browse everything you want and ask questions you would never ask your doctor.
Disadvantages of Consumer Health Information
Health-related websites and journals have some disadvantages as well, and they are:
Nowadays, there are too many websites and journals of this type, and not all of them offer information that is based on scientific research. Patients are often unable to differentiate "good" websites from "bad" websites.
Information provided on these sources is used to self-diagnosis which is never okay. Doctors do not ban browsing websites and medical journals in order to find more details about your condition, or condition of your child, parent, etc. However, the information found on these sources should be a guideline and tool for getting more education about some condition. Information gathered on these pages should not be used for self-diagnosis as some diseases may have similar symptoms.
How To Recognize Reliable Sources of Consumer Health Information?
Nowadays, there are many different websites and journals which can educate you about some diseases, treatments, symptoms etc. However, you should not trust everything you read, and some sources are simply not reliable. Recognizing reliable source of information is not that hard and here is what you should look for:
Author: it is highly important to know where certain information came from. Some websites don't publish their own articles; they take it from some other sources. Before you read something look for the author's name. If the article wasn't written by a doctor was it then reviewed by one?
Proof: information that was mentioned in the article should be proved. For example, are there any researches or studies mentioned to prove what the author wrote? If the author mentioned statistic figures, are they from reliable source as well?
The Tone: it is often neglected, but cannot be disregarded. The author should always state the facts and nothing more. Make sure the author of this article doesn't write it from his or her point of view, but from the perspective of a scientist.
Who is the responsible for information shared on the website: that has to be mentioned on their homepage, about us section etc. Websites are usually run by organizations for example government organizations, college or university, or nonprofit organization. Also, some websites are run by individuals. They write from their point of view, and usually display the manners they coped with some disease. Websites established by some organizations are usually more reliable, but it is still recommended to check what the sources are and where they find the information provided.
How current is the information: With the new technology, studies and experiments scientists are able to discover new details about diseases, causes, symptoms and treatments. That is why you should always make sure that information provided on the website is not outdated.
The Most Reliable Consumer Health Information Websites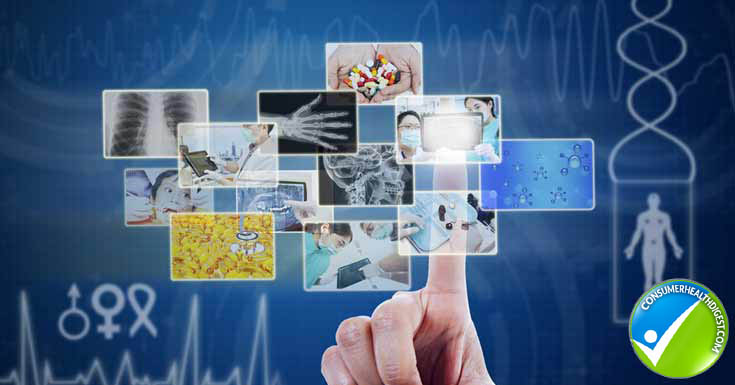 Finding reliable information online can help you deal with your disease better because you know what treatment includes and you understand your doctor better now. However, in order to find reliable information, you need to visit websites that offer the most reliable data.
Some websites you should definitely visit are:
Cancer.gov – Is the official website of The National Cancer Institute and offers information about cancer types, researches, types of treatment etc.
CDC – or Centers for Disease Control and Prevention, provides information about diseases, symptoms, conditions, and treatments.
FamilyDoctor.org – This website is run by American Academy of Family Physicians (AAFP) which ensures the reliability of the information displayed on the website.
HealthFinder – Is sponsored by The Department of Health and Human Services.
HIV InSite – This website is run by the University of California San Francisco (UCSF) and provides information about HIV/AIDS.
KidsHealth – This website provides information about children from before birth until their adolescence. Health information provided on this website is doctor-approved.
MayoClinic – the purpose of this website is to provide health information and general patient education. Editors of this websites are physicians, educators, writers, and scientists.
MedlinePlus – Is the website of the National Library of Medicine and offers up to date information without advertisements (which means the info really is reliable and isn't made to promote certain company).
NIH Senior Health – This website is sponsored by the National Institute of Health and it provides health information for elderly.
NOAH – Or New York Online Access to Health, and the website is sponsored by the New York state.
Conclusion
Consumer health information is available on numerous websites and journals. It provides answers to all health-related questions consumers might have. However, when you get informed it is still necessary to contact your doctor. Before believing everything you read, make sure the websites are reliable.
Advertisement
*All individuals are unique. Your results can and will vary.
View All