Overview on Body Building
Bodybuilding is a method and means of not only keeping fit but also developing a strong and nice looking body. Generally speaking, bodybuilding involves intensive workout of some specific body muscles, thus expanding them and increasing* their growth rate. Since growth cannot be achieved from nothing, bodybuilding also involves a lot of dietary changes and upgrades that will give sufficient material for body tissue to grow, and grow fast.
Quick and Effective Bodybuilding Tips
The following are some bodybuilding tips that have proved to be very helpful to most bodybuilders. Take time to study them, they just might be the break you need!
1. Have a Program and Stick to it!
First and foremost, have a program and stick to it! Consistency is the key on gaining from physical exercise. Once you have formed a regime to work your muscles, slacking up on the same would only reduce* your gains by allowing our muscles to over relax.
Learn the Correct Form of Each Exercise
Consistency also involves learning the correct form of each exercise. This will help you avoid muscle stress and unnecessary catabolism of the muscles.
Train Each Muscle Group Every Week
While doing this, be sure to train each muscle group each week. Failure to do this will only cause muscle stress on the under-exercised muscles to cramp the next time you try training them. You also run the risk of an unbalanced looking body- an ugly looking error some bodybuilders have made.
Don't Train Every Day
The last tip on this section of consistency is to make sure you do not overwork your muscles; this will leave you working on fumes and thus promote muscle catabolism.
2. Focus On Lifting More Weight Over Time
The next thing to be done is to allow yourself to grow. Focus on lifting more weight over time. Unless you are using steroids, it is not possible to lift weights heavier than your body weight in less than a six-month period. Yet still, to achieve this, you need to find a comfortable start and plan to gradually increase* the weights. Unless this is done, your muscles will adjust to your normal load and exercise will not bring any gains.
3. Do Compound Movements
Doing compound movements is the next thing that will get you to grow faster. If you were to ferry a ton of sand from a quarry to a construction site, using a farm pickup truck will take you much longer than using a big earthmover lorry. Once in a while it's good to use bigger loads to expand your muscle growth. If you are weight lifting, doing weights above your normal set will increase* your gains on triceps and biceps.
4. Eat a Lot of Protein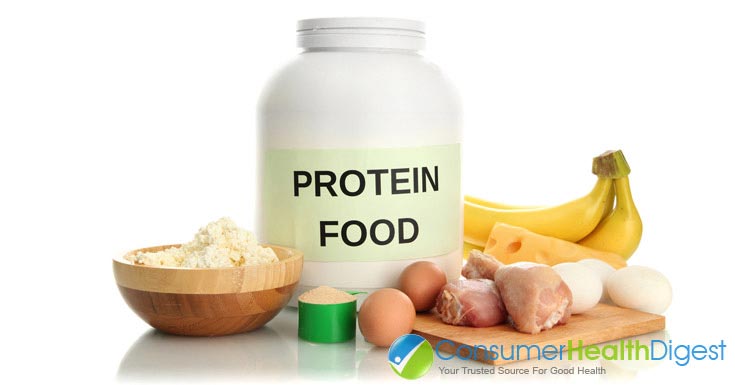 Building a big mansion requires more material than building a cabin. For this reason, the material for muscle growth has to be in surplus for the body to grow. This material is protein in the food we eat. Eat a lot of protein. This can only be done by making sure you eat more often, and also by supplementing the proteins. You also need more work force to build a mansion compared to building a cabin. In bodybuilding, calories are the workforce. They provide the energy needed to body build. For this reason, it is advisable to always keep yourself high on useful calories. This means that you avoid lazy workers which are the empty calories found in junk food.
5. Take Rest
It is important to take a rest between your sets. There's word going round that you should only rest forty five seconds between each set to actually get gains. This, however, is one of the myths and even possibly dangerous practices in the bodybuilding field. If you don't take enough rest for breath, you run the risk of blocking out due to lack of oxygen while working out. Aside from the risk of weights falling and breaking your ribs, there's also the neurological risk of brain damage. On the contrary, enough rest will ensure better and more efficient workout getting you more gains.
6. Don't Waste Your Money on Supplements
Another myth to dispel is the use of supplements. Though they have been shown to increase* gains up to certain levels, users of supplements run the risk of possible addiction and many other health risks, including organ failure and severe allergy reactions. Furthermore, cash spent on supplements could be used to purchase more healthful foods that would allow you to have a generally healthy, fit and muscular body. For your own good, don't waste your cash on supplements if you can access whole healthful foods.
It is no magic* that people do to get very neat looking builds. It is the time, effort and wise choices they make that lead them into the awesome bodies they have. Following the said tips, it is very possible to decide that build you want in a fast yet healthy way. Of course, there are faster ways, but those would also just land you six feet under faster!
View All