Healing's a tricky business. Consumers like doctors and therapists to have their degrees and experience but what makes a Healthcare practitioner a true healer?
Here's how to redefine healing and seek professionals who not only have the skills but also have what it takes to facilitate authentic healing; the natural process our body-mind already knows.
Authentic healing means getting to the cause of the pain, injury or illness and not just treating the symptoms or the individual parts of a whole being. It means helping the individual get in touch with their own healing power.
Your healing and your healers should be authentic because when you approach and integrate the whole mind body and soul of human amazing things can happen, including the transformation of pain, illness, and injury to ease, mobility and radiant health.
Symptomatic healing is temporary because it never addresses the cause or takes into consideration the entire mind, body, soul system. Authentic healing is holistic, integrative and includes the energy of both the client and the practitioner.
I admit when I chose physical therapy as a profession, went to school and got my first job, I entered the field with a mission to make people better. What I understood about healing back then wasn't what it is today.
I had to navigate the waters of my own wounds, practice the healing I wanted to provide and learn, grow and evolve along the way. It's the path, and we all have our own version of it.
I entered the field, as many do, with a mission to help people. What I didn't realize at the time was that I'd have to help myself first.
Authentic healers recognize they aren't fixing people but setting up the best possible environment to facilitate the healing process for the individual.
Authentic healing means I care about all of you, what you feel, how you think, what you believe, and how that all works together to help you feel better. It means I know you have the power to heal yourself and it's my job to get you connected to that power.
It's time we seek authentic healing and healers who are facilitating this process.
Here's what I consider the 5 non-negotiable habits of authentic healers:
1. Authentic Healers Practice Awareness As A Lifestyle In And Out Of The Treatment Room
a feeling is healing, so if you're not practicing noticing what you feel and think you're not going to access any form of true healing, including being able to hold a healing space for your clients.
Awareness is the gateway to knowing what's good and right for you, as well as being able to make decisions about what to do for others. Self-awareness of both body and mind are what give a healer their superpowers and make them more than just a practitioner of a certain modality.
Awareness is what gives you a choice to respond instead of reacting to your environment. It's what helps you not take things personally.
It's what helps you move through the feelings of being triggered and come out on the other side with a higher vibration than when you started.
Awareness is also what every client needs to practice to get the most benefit out of their healing session.
2. Authentic Healers Do The Work Of Healing For Themselves On A Regular Basis
You can only take clients as far as you've been when it comes to healing says John F. Barnes, the founder of John F. Barnes Myofascial Release. So doing your own work of healing is necessary as a healer.
The deeper you go, the deeper your client will go. The more you Feng Shui your own body, mind and soul, the more energy flows and the more clarity you have as a healer.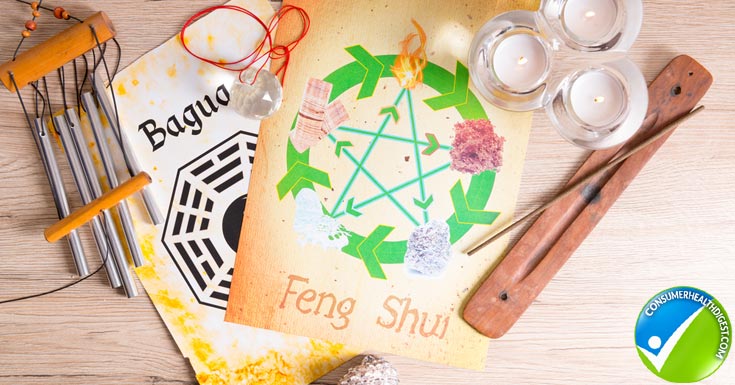 Healers who walk their walk are able to not only relate to their clients better but can also stay neutral during a session, without projecting their own pain or limitations onto the client.
"Jennifer Sarmento Dussault, LMT owner of Sacred Waves Myofascial Release says that as authentic healers we do our own healing work to stretch our compassion. It helps us have a more clearly defined sense of self which allows us to differentiate between what "stuff" is ours and what is our clients. This keeps us centered and focused for our clients."
3. Authentic Healers Stay In Integrity With Their Soul And Intuition
Part of walking our walk as authentic healers mean we don't say yes when we mean no. We're in touch with our intuition on a daily basis, and we honor it.
Listening to the messages of our soul is important and necessary if we're interested in our own truth as a healer.
Authentic healers do what they say they'll do, especially when it comes to taking care of themselves. They maintain integrity with who they are and don't try to fit into anyone else's ideas or expectations of who they should be.
They've become comfortable in their own skin, stand tall inside of their worthiness and practice confidence. This in turn, helps their clients do the same.
4. Authentic Healers Know They Aren't Fixing People
Authentic healers detach from the outcomes. They realize it's not about fixing someone or simply taking away their pain.
When you've been a healer long enough, you start to realize you aren't fixing people even though you may have started your career imagining that's what the goal was.
Authentic healing happens when the individual, using awareness, is able to feel and then shift that energy, thought, belief and action to something that better serves them.
Authentic healers facilitate that process by using all available modalities, but primarily by listening to their intuition and performing whatever procedure or modality we feel will be most helpful to enhance the person's awareness and wellbeing based on our education and experience.
Sometimes what needs to happen to enhance awareness and wellbeing can feel like more pain; a healing crisis of sorts. If healers attach to the outcomes of their clients by believing they only help if they're taking the pain away, they'll miss out on the bigger, transformational healing experiences that happen when the client has moved through a more authentic process.
In other words, sometimes it gets worse just before it gets way better. Healers can't be afraid when this happens. They can't be afraid to stir the pot in the mind body soul complex because it's this exact thing that can ignite or enhance healing.
When we spur awareness in our clients, we give them the most powerful healing tool available – their own inner guide.
5. Authentic Healers Consistently Prioritize Their Own Well Being
When a healer follows all the steps above; practices awareness, does their own healing work, listens to their inner guide, and understands their role as a facilitator, they become a powerful conduit for healing.
They consistently prioritize their own well being because they know it's the only way to do all these things. Self-care becomes part of how they do what they do; not a nice-sounding practice they follow once in a while when they feel burned out.
Prioritizing their own well being is what makes a healer authentic. In all the ways stated above, it's how we heal the world; by making sure we are first on the list.
If your healer is exhausted, burned out, or sick, they aren't true to what makes them an authentic healer in the first place.
See More: What Are The 4 Proven Ways To Find The Therapist That's Right For You?
To help people through the difficult, sometimes impossible-feeling work of healing, we as authentic healers are practicing the awareness, connection, and self-compassion it takes to provide a safe space for people to explore and master their own healing process.
We're doing the work, so our clients feel safe enough to do theirs. This's important, life-changing work.
I'm so grateful to be doing it and to be in a community of brave, authentic healers helping to make this world a better, healthier, happier place.
Feel free to add to this discussion by telling me how you practice authentic healing. What have been your challenges or victories on your own healing path?
Image Credits
Featured Image: shutterstock.com
In-Post Images: shutterstock.com
View All