Nowadays, going to the gym is a common norm for most individuals. It is considered to be the best way to lose weight and get the body shape that you always desire. Although you can workout at home, you will not get the specialized training that you would get if you attended a gym. Most gymnasiums are equipped with various specialized equipment that makes workout easy and specialized. They have equipment that is for different parts of the body.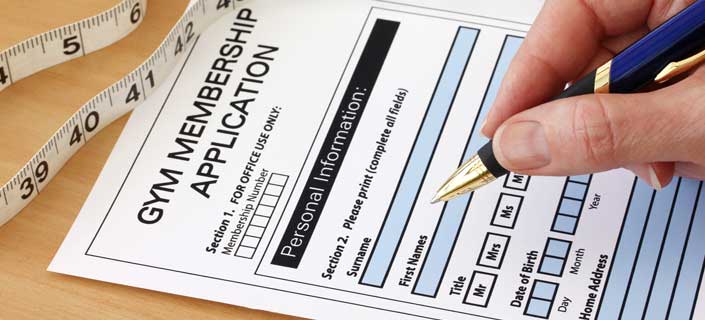 Now that working out at the gym is increasingly becoming popular, it comes with its disadvantages. There are some gym scams that have come up. In this article, I am going to highlight these scams and also give you ways in which you can avoid them. It is important to get knowledge of this so that you will be on safe side and avoid being a victim of these scams, so let's dive in.
Membership Scams
Now that you have a 2017 resolution of hitting the gym to attain the shape you desire or shed excess weight, you should now be considering enrolling to one of the reputed gyms in your neighborhood. According to the adverts on those gyms, you find that the whole registration and membership process seem easy. What you don't know is that there are a lot of things you can't see that may affect you later. Let me split that for you.
You Can't Cancel The Membership Once You Sign The Contract
This has been the MAIN complaint that has been lodged to Better Business Bureau (BBB). Membership cancellation has been the main stress for most people opting out of the gym. The members just assume that by just informing the gym owners of their plan to shift to another location will be enough. Contrary to this, gym owner requires you to provide a document to prove that.
Cancellation is therefore not done and you end up losing your refund, in case you have a long term contract. For those who have a monthly subscription, this can lead to low credit score and a constant reminder to pay due months.
Signing a Long Term Membership Contracts
If for example, you find that the gym is charging $2 per month for an annual membership, this seems to be a good deal but in real sense, will you be in that location for that period? Canceling this membership in case you want to move to another place may cost you a huge cancellation fee. The gym might also decide not to cancel the contract at all claiming that you had already signed a contract.
Scam on Free Trial Period
Most gymnasiums always offer 7 days free trial. In this duration, you are supposed to get all the benefits of a full member. This is the best period for you to evaluate the gym and test the equipment, this, however, is a trap to make you join the gym. When this period is over, you get multiple phone calls and messages requesting you to join. You might also be blacklisted and once you try to get free trials from another gym you get declined especially if the gym is from the same location.
Bottom line
Membership gym scams are the most hurting scams that should be avoided. The best thing to do is to first review the type of membership and try to avoid long term contracts. This will save you stress in case you want to opt out from the gym. To cancel a membership it is important to get a written note from a doctor or a specialist, this will make the gym owners cancel the contract.
Online Gym Signup Scam
Due to the simplicity involved in getting online gym services, you decide to sign up for a gym online. Afterward, upon visiting the gym, you find that they don't have good or enough equipment or they are overcrowded. To avoid this gym scam in 2017, you need to dedicate your time to visit the gym and get to see the services they offer and the equipment before signing up.
Scam on Contract Signing
The enthusiasm of getting to the gym leads to most people overlooking the fine details on the contract. Some gyms usually have some terms and conditions e.g. huge cancellation fee. To avoid this, it is important to carefully read the whole contract document and ensure that you understand everything that is in there.
Attendance Scams
There are some gyms that require their client to attend workout session at specific times. Failure to attend lead to huge penalties or even an extensive membership period you should ask around on how the gym operates to be informed.
Bottom line
Not all gym is a scam and in order to be on the safe side and avoid the gym scam in 2017, you first need, to be honest with yourself and avoid self-initiated scams. For example, if you miss a session and you have already paid for it, you are scamming yourself.
See Also: Ways to Try Flat Tummy Workouts At Home
Conclusion
Before signing up for a gym, it is important to do a thorough background research on that particular gym. You can ask friends or a former member of that gym. It is also good to make sure that you verify the accreditation of a gym before becoming a member.
View All