Lybrido is a drug currently being developed for the treatment of hypoactive sexual desire disorder (HSDD) in premenopausal women. Together with another drug called Lybridos which is also for the same problem, clinical trials are currently being conducted. Both of the drugs are not yet approved by any regulatory agency.
About The Formulation of Lybrido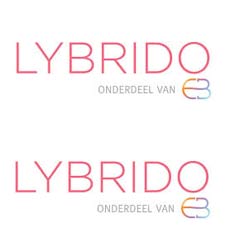 It is still unclear what Lybrido actually contains but some sources say it is a combination of testosterone and sildenafil (the same active ingredient in Viagra which is the most popular erectile dysfunction drug). The two are said to work together to activate sexual desire in the brain while at the same time improving blood flow to the genitals. This enhances the female body's response to sexual cues.
Many women have been reported to be using Viagra as a sexual enhancement although the drug is not approved by the FDA for the use of women. It enhances blood flow throughout the body including the clitoris and vagina which may explain how it works as a female sexual enhancer. The main problem is the lack of clinical testing on the drug when it comes to use by females.
The other active ingredient testosterone has been shown to be an important hormone when it comes to female sexual desire. Some studies have shown that having a low level of the hormone testosterone can cause low sexual desire or poor libido in women. Thus some doctors prescribe using a testosterone cream to address the problem. However, several side effects may occur like unwanted hair growth, deepening of the voice and an increase in the size of the clitoris. In many cases, the side effects are not noticeable and usually go away after a while.
More Information on Lybrido
According to Emotional Brain, the Dutch company behind Lybrido, it is simply a female version of Viagra. It essentially works by increasing desire for sex but also helps make sexual activity more satisfying. The company only states that it is a combination of testosterone and a drug similar to Viagra with mint coating. There are some reports that the other active ingredient is actually sildenafil (Viagra) but this is still not confirmed by the company behind the drug.
There are reports that the clinical trials being conducted on the drug are very impressive which may be an indication that it will be available soon. However, experts have warned that the firm behind Lybrido have to prove that the drug is completely safe aside from being highly effective. One of the biggest problems when it comes to creating a female enhancement drug is the fact that low female libido is usually caused by a combination of psychological and physical factors.
The drug is to be taken about 3.5 hours before intended time of sexual activity. One of the major trials which involved 200 women in the United States has already ended in 2013. The results are still under wraps but the founder of Emotional Brain, Adriaan Tuiten claims that the results are "very, very promising". According to Dr. Tuiten, he began his research on female emotion after a past relationship left him heartbroken. He claims that with the drug his company has created, women had sex more often and they were also more likely to reach orgasm. There are some side effects according to the trial including headaches and flushing of the neck and face.
Larger clinical trials are now being conducted with the hopes that the drug will be available in the US and European markets before 2016 ends. Dr. Tuiten believes the drug is mostly suitable for women who have been married for a long time. However, some doctors have warned that the drug may be a little too much in demand. For instance, Dr. Andrew Goldstein who is a renowned expert on female sexual health stated in an interview with the New York Times that drug companies like Emotional Brain will have to prove first that their drug will not turn women into nymphomaniacs.
Some experts also fear that Lybrido may put pressure on women to perform in bed while others are still not convinced that the drug actually boosts female sex drive. For instance, the drug will obviously not be able to repair a broken relationship or reduce stress from work and/or family pressures.
Also Read – Astroglide Gel
Advertisement
*All individuals are unique. Your results can and will vary.
Dr. Tuiten claims that the drug will just raise low libido to normal levels and not turn the user into a sex maniac. He further states that up to 43% of women will suffer from low sex drive at some point in their lives which makes the drug very helpful for many. Until the comprehensive trials are finished, there is still no definite way to know if the drug is really effective. After the trials, the necessary approval of the drug by the regulating agencies will also take some time.
Many women experience sexual dysfunction, lack of sex drive and/or poor sexual performance, but are too embarrassed to openly talk about it. Sexual dysfunction among women is prevalent, can occur at any age and can be caused by numerous factors. Sexual performance problems can strain your relationship with a partner. Thankfully, female enhancement products may alleviate these problems promoting a healthy, active sex life. Female enhancement products should be based on potency of ingredients, ability to increase sexual sensation and pleasure, ability to heighten arousal and sexual satisfaction and ability to restore sexual desire.
Below you'll find some of the most effective female enhancement supplements on the market today, in our opinion.
Our Top Female Enhancement Choices
Verdict on Claimed Benefits: Below is our summary of the available evidence for the claimed benefits of below mentioned female libido boosters and sexual enhancement pills for women based on the available research:
HerSolution | Doctor-Endorsed Daily Supplement

Increased Sex Appetite*
Gold Star Evidence
Improves Vaginal Dryness*
Gold Star Evidence
Quicker Full Body Arousal*
Strong Evidence
Increased Sexual Sensation*
Gold Star Evidence
Provestra | Best Female Libido Enhancement Pills
Boost Sex Drive*
Gold Star Evidence
Increase Vaginal Lubrication*
Gold Star Evidence
Heighten Sexual Sensitivity*
Strong Evidence
Relieve Menopause Symptoms*
Moderate Evidence
Vigorelle | Natural Female Sexual Enhancement Cream
Increased Lubrication Properties*
Gold Star Evidence
Increased Moisture Retention*
Strong Evidence
Longer Lasting Sensation*
Gold Star Evidence
Smoother Consistency*
Strong Evidence