Ultracil Product Overview
Thousands of women long for longer, fuller lashes. They spend hundreds of dollars every year on cosmetics and beauty products hoping to temporarily make their lashes appear more abundant. The problem is that these are merely temporary fixes to the problem of not enough lashes or short, broken lashes. Luckily for women everywhere, beauty manufacturers have come up with a long-term solution to the problem of thin, broken lashes.
Eyelash stimulators and conditioners are products aimed at helping women naturally grow their own, thick lashes. Ultracil, manufactured by Sisquoc Healthcare Corporation, is one such product designed to help women achieve the lash line they crave. The easy, secure, and informational website for this product is user friendly and gives a good amount of useful information to consumers.
Ultracil The Product Details
Ultracil is a lash stimulator that is applied to the lash line once a day to help stimulate lash growth. Ultracil boasts natural, plant based conditioners, proteins, and a peptide complex that the website claims helps lashes grow. Proteins and peptides have been linked to cell growth and regeneration. However, while the manufacturer does offer a money back guarantee and a full list of satisfied testimonials, they fail to list the product's ingredients and there is no mention of where to find clinical trials or results.
Strengths of Ultracil
The manufacturer is so confident in the product that they offer a money back, satisfaction guarantee,
The website is easy to navigate, informative, and is secure for ordering online.
The product requires only a once daily application that can be worn alone or with makeup.
There are several positive costumer testimonials that praise this product.
Weaknesses of Ultracil
The website does not mention clinical, scientific trials or independent research data on their product.
The website does not provide a list of ingredients or any explanation of how the ingredients help grow lashes.
The Final Word of Ultracil
Although Ultracil has a strong website and perks such as money back guarantees, there is no list of ingredients, a vague description of how the product works to produce lashes, and only a mention that there have been clinical trials. With the abundance of lash stimulating products on the market, it may be safer to go for a product that fully discloses its information.
Buying an eyelash enhancer is not an easy thing to do. The most important aspect you have to consider is safety. This is because some eyelash enhancers contain harsh chemicals that can cause serious eye problems. Another important factor is effectiveness. Of course, you want the fastest and most considerable results possible. To find the best products, you have to inspect each product carefully which will take a lot of time since there are hundreds of eyelash enhancers being sold on the market. To find the best eyelash enhancer on today's cut-throat market, we have inspected, tested and evaluated each eyelash enhancer mentioned below.
Our Top Eyelash Enhancer Choices

Add Length and Volume to Eyelashes*
Nourishing Effect on the Hair Follicle*
Protect Eyelashes from Breaking*
Restore Natural Moisture*
Add Length and Volume to Eyelashes*
Nourishing Effect on the Hair Follicle*
Protect Eyelashes from Breaking*
Restore Natural Moisture*
Rodan + Fields Lash Boost
Add Length and Volume to Eyelashes*
Nourishing Effect on the Hair Follicle*
Protect Eyelashes from Breaking*
Restore Natural Moisture*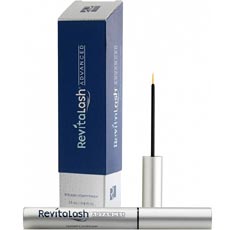 Add Length and Volume to Eyelashes*
Nourishing Effect on the Hair Follicle*
Protect Eyelashes from Breaking*
Restore Natural Moisture*
Add Length and Volume to Eyelashes*
Nourishing Effect on the Hair Follicle*
Protect Eyelashes from Breaking*
Restore Natural Moisture*