StimulashFusion Product Overview
Beauty junkies everywhere are looking to go bigger and bolder. From lips to lashes, bigger is better. However, its hard to feel good about your lashes when they are constantly breaking or falling out due to being overly fussed with. Because so many women suffer from this problem, Fusion Beauty, known for their lip and skin serums designed to plump and firm, has developed a new product in their line,StimulashFushion.
StimulashFusion is a lash stimulator that aims at helping women regrow and strengthen lashes.
StimulashFusion The Product Details
StimulashFusion is new in a line of highly sought after beauty products. LipFusion, another product under the Fusion Beauty label, has been regarded as a leader in lip plumping products. With this new product, Fusion Beauty claims to be able to help women regrow and strengthen their existing lashes. The product is applied to the lash line at night and the website claims that women will see results in up to six weeks.
Although Fusion Beauty is regarded as a fierce competitor in the world of high-end cosmetics, the reality is that there is very little information given about StimulashFushion on the product's website. The brief description of the product only claims that it nourishes and replenishes lashes at night and is paraben free. The general Fusion Beauty website gives large amounts of celebrity testimonial as well as featuring articles from leading beauty magazines that have done write-ups about the products on the site. However, when it comes to this specific product, there is little information to go on.
Strengths of Stimulash Fusion
Fusion Beauty has several best selling products on the market and is highly respected in the beauty industry.
This product does not contain paraben, an ingredient shown to be harmful to some users.
The website lists several praise-worthy write-ups in leading beauty magazines.
Weaknesses of StimulashFusion
The website does not disclose a full list of ingredients for consumers.
Although the site makes a lot of impressive claims, there is no explanation of how the product's active ingredients work.
Fusion Beauty does not provide independent research about their product or its results in real women,
The site does not provide any safety information for consumers with regard to how to use the product or how to avoid negative side effects.
StimulashFusion The Bottom Line
Although Beauty Fusion has become a leader in the cosmetic industry of late, the product's website assumes that consumers will trust their claims. However, without accurate, detailed information, it is hard to recommend or indorse this product. With any product that is used close to the eye area, it is always in your best interest to discuss the ingredients with your eye doctor before beginning treatment.
Buying an eyelash enhancer is not an easy thing to do. The most important aspect you have to consider is safety. This is because some eyelash enhancers contain harsh chemicals that can cause serious eye problems. Another important factor is effectiveness. Of course, you want the fastest and most considerable results possible. To find the best products, you have to inspect each product carefully which will take a lot of time since there are hundreds of eyelash enhancers being sold on the market. To find the best eyelash enhancer on today's cut-throat market, we have inspected, tested and evaluated each eyelash enhancer mentioned below.
Our Top Eyelash Enhancer Choices

Add Length and Volume to Eyelashes*
Nourishing Effect on the Hair Follicle*
Protect Eyelashes from Breaking*
Restore Natural Moisture*
Add Length and Volume to Eyelashes*
Nourishing Effect on the Hair Follicle*
Protect Eyelashes from Breaking*
Restore Natural Moisture*
Rodan + Fields Lash Boost
Add Length and Volume to Eyelashes*
Nourishing Effect on the Hair Follicle*
Protect Eyelashes from Breaking*
Restore Natural Moisture*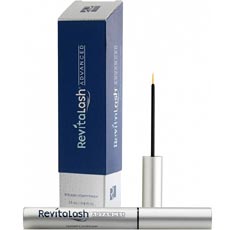 Add Length and Volume to Eyelashes*
Nourishing Effect on the Hair Follicle*
Protect Eyelashes from Breaking*
Restore Natural Moisture*
Add Length and Volume to Eyelashes*
Nourishing Effect on the Hair Follicle*
Protect Eyelashes from Breaking*
Restore Natural Moisture*