Starlash Product Overview
Walk down the beauty aisle at any drug or grocery store and you will see a blur of products designed to help you mask an inadequate lash line. For years women thought that covering up a less-than-perfect lash line was their only choice. Now, however, beauty and cosmetic companies are attempting to develop products that actually grow lashes rather than hide them.
Starlash is a product of the Elavont Corporation, a beauty supplier that claims to be a leader in health and beauty products. This lash stimulator works differently than other lash enhancement product because it is applied to the lashes in a similar fashion as mascara rather than to the lash line.
Starlash The Product Details
Although Elavont claims to be a leader in the beauty industry, this researcher could not find any other products listed in association with their name. The website does give a full list of ingredients and has instructions on how to apply Starlash and what results to look for. The product is applied to the actual lashes and claims to be able to thicken, protect, and grow lashes. There is also a lengthy list of testimonials with positive feedback about the product. There is, however, no money back guarantee nor is there any mention of clinical trials or data.
Strengths of Starlash
The website contains strong testimonials by satisfied customers.
The manufacturer asserts that there is a low risk of side effects from this product and that it is safe.
The product is mild enough to be used alone or in conjunction with your everyday makeup.
The website contains a full list of ingredients to educate consumers.
Weaknesses of Starlash
Elavont does not provide clinical research of scientific findings that support the claims that Starlash can help women grow longer, thicker lashes.
Elavont also does not guarantee effectiveness or customer satisfaction with regard to Starlash.
Starlash The Bottom Line
Although it is encouraging that the product discloses its ingredients to consumers, buying any product without clinical or scientific data about the product's effectiveness and safety may not be the best choice.
Buying an eyelash enhancer is not an easy thing to do. The most important aspect you have to consider is safety. This is because some eyelash enhancers contain harsh chemicals that can cause serious eye problems. Another important factor is effectiveness. Of course, you want the fastest and most considerable results possible. To find the best products, you have to inspect each product carefully which will take a lot of time since there are hundreds of eyelash enhancers being sold on the market. To find the best eyelash enhancer on today's cut-throat market, we have inspected, tested and evaluated each eyelash enhancer mentioned below.
Our Top Eyelash Enhancer Choices

Add Length and Volume to Eyelashes*
Nourishing Effect on the Hair Follicle*
Protect Eyelashes from Breaking*
Restore Natural Moisture*
Add Length and Volume to Eyelashes*
Nourishing Effect on the Hair Follicle*
Protect Eyelashes from Breaking*
Restore Natural Moisture*
Rodan + Fields Lash Boost
Add Length and Volume to Eyelashes*
Nourishing Effect on the Hair Follicle*
Protect Eyelashes from Breaking*
Restore Natural Moisture*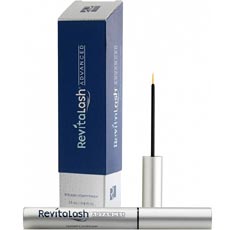 Add Length and Volume to Eyelashes*
Nourishing Effect on the Hair Follicle*
Protect Eyelashes from Breaking*
Restore Natural Moisture*
Add Length and Volume to Eyelashes*
Nourishing Effect on the Hair Follicle*
Protect Eyelashes from Breaking*
Restore Natural Moisture*