SmartLash Overview
SmartLash is a new brand of eyelash enhancer which claims to help grow thicker, longer and more luscious eyelashes. It is manufactured by California-based company IQ Derma who produce a range of beauty and anti-aging brands that are showcased on their attractive website. While this site features a page of information regarding SmartLash, details can also be found on independent retail sites selling the product.
SmartLash supposedly uses 'clinically-tested' ingredients, but no studies are shown. However, when SmartLash was tested, users reported seeing a 68% increase in lash length in 60 days and a 100% increase in thickness within 30 days.
How Does SmartLash Work?
The full list of ingredients is provided for SmartLash, but no details as to how they work are given. While the first ingredient is water, the formula also contains Marsupium Bark extract, Apigenin, Panthenol, Mannitol, Lecithin and soybean oil. Unlike some enhancers, SmartLash contains no prostaglandin, a substance that has been known to cause darkening of the eyelid skin. Additionally, it is safe to use by contact lenses wearers and is unlikely to cause irritation.
SmartLash is more expensive than many comparable brands, costing $125.00 for a .16oz tube. However, used twice a day as instructed, one tube will last several months.
SmartLash Strengths
SmartLash performed well is user testing
The formula contains no Prostaglandin
SmartLash can be bought at independent retail sites (sometimes at discounted prices)
All ingredients are listed
SmartLash can be used with mascara
IQ Derma products have a 30-day money back guarantee
SmartLash Weaknesses
SmartLash is expensive
No clinical studies were performed on the formula
SmartLash is unlikely to produce results in 7 days, as claimed
Ingredients are not explained in detail
No free samples are available
Final Verdict
There is some controversy surrounding eyelash enhancers and most are highly unlikely to produce the thick, full and longer lashes as they claim. However, SmartLash has received some favourable reviews and given the conditioning ingredients included in the formula, will certainly help produce healthier lashes that will reach their full growth potential without breaking so easily.
Buying an eyelash enhancer is not an easy thing to do. The most important aspect you have to consider is safety. This is because some eyelash enhancers contain harsh chemicals that can cause serious eye problems. Another important factor is effectiveness. Of course, you want the fastest and most considerable results possible. To find the best products, you have to inspect each product carefully which will take a lot of time since there are hundreds of eyelash enhancers being sold on the market. To find the best eyelash enhancer on today's cut-throat market, we have inspected, tested and evaluated each eyelash enhancer mentioned below.
Our Top Eyelash Enhancer Choices
Ingredients to Promote Growth
Potential of Ingredients to Promote Maximum Growth
Improves Lash Texture & Volume
100% All Natural Potent Ingredients
Ingredients to Promote Growth
Potential of Ingredients to Promote Maximum Growth
Improves Lash Texture & Volume
100% All Natural Potent Ingredients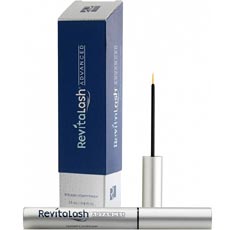 Ingredients to Promote Growth
Potential of Ingredients to Promote Maximum Growth
Improves Lash Texture & Volume
100% All Natural Potent Ingredients
Ingredients to Promote Growth
Potential of Ingredients to Promote Maximum Growth
Improves Lash Texture & Volume
100% All Natural Potent Ingredients
Ingredients to Promote Growth
Potential of Ingredients to Promote Maximum Growth
Improves Lash Texture & Volume
100% All Natural Potent Ingredients
Ingredients to Promote Growth
Potential of Ingredients to Promote Maximum Growth
Improves Lash Texture & Volume
100% All Natural Potent Ingredients