NeuLash Product Overview
NeuLash is a type of eyelash enhancement serum that promises to improve* the appearance of lashes within 4 weeks of use. The product website is very attractive and easy to use, with a reasonable amount of information about the brand, and includes untouched before and after shots of satisfied customers plus written testimonials.
The manufacturers of NeuLash are Skin Research Laboratories and while there is no information regarding the background of the company, full contact details are provided and the site, from which the product can be purchased directly, is secure. Unfortunately, the company do not offer a risk-free trial of Neulash and the refund policy is not clear.
NeuLash The Product Details
Some of the key ingredients in the NeuLash formula are listed on the site, but the product label is not shown. The active ingredients, which include amino acid and fatty acid containing polypeptides, Sodium Hyaluronate, Biotin, Pumpkin seed and Panthenol (Vitamin B5) all work synergistically to nourish and moisturize the existing lashes, allowing them to grow to their full potential without breaking. Although NeuLash does not claim to grow longer lashes, it does state that the polypeptides help to renew them, giving the impression that they will be thicker, fuller and possibly even darker.
If used as directed, with one application per day, one tube of NeuLash, which costs $150.00, should last for three months. It does not say if the user needs to keep applying the product to maintain the lashes.
Strengths of NeuLash
This product was given a seal of safety in both the US and Europe.
The website discloses all ingredients and gives ample explanation of the active ingredients and how they work.
The website provides viewers with strong testimonial support and pictures to support the product, NeuLash.
Biotin is a proven ingredient in stimulating and strengthening hair follicles.
Weaknesses of NeuLash
The manufacturer neglects to give a money back guarantee or mention of a satisfaction guarantee.
There is no mention on the site of any clinical trials or independent scientific research.
No full ingredient list is shown.
NeuLash The Bottom Line
When it comes to lash stimulators, there is no end to the variety of products on the market. Many do not give enough information to make an accurate recommendation. Given the information provided by the NeuLash site, this product has evidence to suggest that it may be as effective as it claims. However, it is in the higher price range and, if continuous use was needed for maintenance, it would become a very costly way to simply achieve healthier eyelashes.
Buying an eyelash enhancer is not an easy thing to do. The most important aspect you have to consider is safety. This is because some eyelash enhancers contain harsh chemicals that can cause serious eye problems. Another important factor is effectiveness. Of course, you want the fastest and most considerable results possible. To find the best products, you have to inspect each product carefully which will take a lot of time since there are hundreds of eyelash enhancers being sold on the market. To find the best eyelash enhancer on today's cut-throat market, we have inspected, tested and evaluated each eyelash enhancer mentioned below.
Our Top Eyelash Enhancer Choices

Add Length and Volume to Eyelashes*
Nourishing Effect on the Hair Follicle*
Protect Eyelashes from Breaking*
Restore Natural Moisture*
Add Length and Volume to Eyelashes*
Nourishing Effect on the Hair Follicle*
Protect Eyelashes from Breaking*
Restore Natural Moisture*
Rodan + Fields Lash Boost
Add Length and Volume to Eyelashes*
Nourishing Effect on the Hair Follicle*
Protect Eyelashes from Breaking*
Restore Natural Moisture*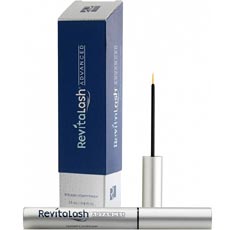 Add Length and Volume to Eyelashes*
Nourishing Effect on the Hair Follicle*
Protect Eyelashes from Breaking*
Restore Natural Moisture*
Add Length and Volume to Eyelashes*
Nourishing Effect on the Hair Follicle*
Protect Eyelashes from Breaking*
Restore Natural Moisture*