Multipleye Overview
Women everywhere strive for beautiful, alluring eyes that grab the attention of others and help convey her true personality. A full set of thick, long, dark lashes is the first step to achieving the gorgeous eyes most women desire. The problem is, however, that many women do not naturally have beautiful lashes and, in trying to achieve them, they only make them more brittle and less full.
Over the years, cosmetic and beauty product manufacturers have developed products to help women with lash issues. Lash stimulators help women grow their own, natural lashes quickly and easily. One such product is Multipleye, a lash stimulator and conditioner manufactured by Tarte, a leading cosmetic brand. Multipleye claims to be able to stimulate natural lash growth not just temporarily cover up a thinning lash line.
Multipleye Details
Tarte has established itself as a major player in the cosmetics industry over the past few years. With Multipleye, Tarte promises to help women grow thicker longer lashes in a few weeks. According to the official Tarte website, in a clinical trial 152% of women saw a change in the appearance of lash length over 6 weeks and 90% saw an increase* in lash thickness. Although there is no official ingredient list, the website boasts Cellulose, a plant-based thickening agent, Hydroplant Peptide, designed to increase* softness, thickness, and length, as well as soy protein, which thickens and nourishes lashes.
While the Tarte site makes a good amount of positive claims, there is no official ingredient list, no money back or product guarantee, and no information about who performed the clinical trial or where independent results can be found.
Strengths of Multipleye
Tarte gives a consumer several strong clinical results that confirm the product's intended results.
Tarte is a well-respected name in high-end cosmetics and has a strong reputation in the beauty community.
Multipleye has a lower-than-average price point for an eyelash stimulation product.
The Tarte website is easy to use and secure enough to order from online.
Weaknesses of Multipleye
Tarte does not provide consumer testimonials about their products including Multipleye.
The official website does not list any clinical trials or research findings about the product Multipleye.
Tarte does not offer consumers a money back or satisfaction guarantee through their site.
Multipleye Bottom Line
While Tarte is a widely respected brand in the beauty industry, their website for this product contains very little scientific evidence. While the product might be safe there is no guarantee that consumers will see the results they desire.
Buying an eyelash enhancer is not an easy thing to do. The most important aspect you have to consider is safety. This is because some eyelash enhancers contain harsh chemicals that can cause serious eye problems. Another important factor is effectiveness. Of course, you want the fastest and most considerable results possible. To find the best products, you have to inspect each product carefully which will take a lot of time since there are hundreds of eyelash enhancers being sold on the market. To find the best eyelash enhancer on today's cut-throat market, we have inspected, tested and evaluated each eyelash enhancer mentioned below.
Our Top Eyelash Enhancer Choices

Add Length and Volume to Eyelashes*
Nourishing Effect on the Hair Follicle*
Protect Eyelashes from Breaking*
Restore Natural Moisture*
Add Length and Volume to Eyelashes*
Nourishing Effect on the Hair Follicle*
Protect Eyelashes from Breaking*
Restore Natural Moisture*
Rodan + Fields Lash Boost
Add Length and Volume to Eyelashes*
Nourishing Effect on the Hair Follicle*
Protect Eyelashes from Breaking*
Restore Natural Moisture*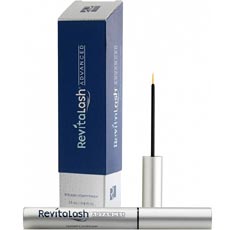 Add Length and Volume to Eyelashes*
Nourishing Effect on the Hair Follicle*
Protect Eyelashes from Breaking*
Restore Natural Moisture*
Add Length and Volume to Eyelashes*
Nourishing Effect on the Hair Follicle*
Protect Eyelashes from Breaking*
Restore Natural Moisture*