MD Lash Factor Overview
Many women struggle with broken, thin, or not enough lashes. For these women, mascara is not effective enough and false lashes are a hassle and look overdone for everyday wear. For these women, lash stimulators and conditioners can aid in the rejuvenation of a natural, full lash line.
MD Lash Factor is one such lash stimulator that claims to be able to help women grow natural lashes with minimal health risks. Manufactured by La Canada Ventures, MD Lash Factor is a topical formula that is applied once daily and is intended to help you regrow lashes.
MD Lash Factor Details
MD Lash Factor claims to have developed a unique formula using cytokines and anti-oxidants to help regrow lashes and keep them strong. According to the website, MD Lash Factor has been independently tested by ophthalmologists to ensure safety to the eye. The website also states that women will not experience side effect associated with other lash stimulators such as irritations, dryness, or discoloration to the eye. However, there is no list of ingredients to conduct independent research on the irritation possibilities of the ingredients. The website lists several testimonials and some drastic before and after photos. The product can be used in conjunction with other beauty products and makeup but is not recommended for pregnant or nursing women.
Strengths Of MD Lash Factor
The manufacturers of MD Lash Factor claim that independent ophthalmologists have tested it.
The website contains a variety of strong consumer testimonials praising the product.
The product is easy to apply, needing only one coat to the lash line.
Weaknesses Of MD Lash Factor
The website does not provide a full list of ingredients for the product.
The manufacturers advise that pregnant or nursing women not use this product.
Although the site claims that the product has been thoroughly tested, there is no mention of specific tests performed or doctors who researched it.
MD Lash Factor The Bottom Line
While it's likely that this product is as safe as it claims, it is important to be able to discuss a product's ingredients with your eye doctor before using any product so close to the eye. It is also important to realize that without the exact results of the independent clinical trials and without a list of ingredients, there is little evidence to support the claims made by this product.
Buying an eyelash enhancer is not an easy thing to do. The most important aspect you have to consider is safety. This is because some eyelash enhancers contain harsh chemicals that can cause serious eye problems. Another important factor is effectiveness. Of course, you want the fastest and most considerable results possible. To find the best products, you have to inspect each product carefully which will take a lot of time since there are hundreds of eyelash enhancers being sold on the market. To find the best eyelash enhancer on today's cut-throat market, we have inspected, tested and evaluated each eyelash enhancer mentioned below.
Our Top Eyelash Enhancer Choices

Add Length and Volume to Eyelashes*
Nourishing Effect on the Hair Follicle*
Protect Eyelashes from Breaking*
Restore Natural Moisture*
Add Length and Volume to Eyelashes*
Nourishing Effect on the Hair Follicle*
Protect Eyelashes from Breaking*
Restore Natural Moisture*
Rodan + Fields Lash Boost
Add Length and Volume to Eyelashes*
Nourishing Effect on the Hair Follicle*
Protect Eyelashes from Breaking*
Restore Natural Moisture*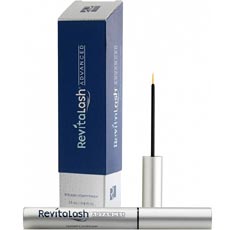 Add Length and Volume to Eyelashes*
Nourishing Effect on the Hair Follicle*
Protect Eyelashes from Breaking*
Restore Natural Moisture*
Add Length and Volume to Eyelashes*
Nourishing Effect on the Hair Follicle*
Protect Eyelashes from Breaking*
Restore Natural Moisture*