You can say so many things with your eyes. This is what people look at when they talk to you. So, why not give them something worth viewing? You may have short, thin lashes right now, but you can change all that with the perfect eyelash enhancer.
Mavala Double Lash Overview
Introducing the Mavala Double Lash eyelash enhancer. You may have come across a variety of brands. So, why is this worth looking into when you have options upon options right at your fingertips?
Mavala is made from a Switzerland-based company started by Mrs. Madeleine Vanlandeghem. Today, they have extended offices in the US and in Germany, to name a few. The manufacturers of this wonderful product have made sure that it does its job strengthening and thickening your lashes by stimulating growth and protecting the follicles that hold each lash in place. How? By manufacturing the enhancer under the strictest standards.
Check out its official website. You'll come to realize that Mavala is a philosophy. It's been around for years, providing its customers with solutions that speak highly of quality. Mavala Double Lash, just like its other products delivers results without asking you to pay too much. It's nice to know that you can finally have something that makes you look good without the ridiculous cost.
Mavala Double Lash Product Details
Mavala Double Lash is an eyelash enhancer and treatment that promotes* lash growth so that lashes get thicker, longer, and healthier within a few weeks' time. It's made from a natural blend of botanicals and vitamins that strengthen each follicle. Just apply the serum daily on the upper and lower lids. The bottle comes with an applicator brush you can use. Make sure you follow the directions for use and you'll definitely see the wonderful difference.
Mavala Double Lash Active Ingredients
Its most active ingredient is glycosaminoglycans. For those unfamiliar with it, it's basically a combination of glucosamine and glucuronic acid. The two components in this eyelash enhancer work to stimulate lash growth to the fullest.
Its other notable ingredients are as follows: water, magnesium, aluminum silicate, butylene glycol, propylene glycol, alcohol denat, xanthan gum, lactococcus ferment, glycosaminoglycans, proline, riboflavin, methylparaben, propylparaben, hexamidine diisethionate, 2-bromo-2nitropropane-1, and 3-diol.
Mavala Double Lash Strengths and Weaknesses
Like most products out in the market, Mavala does come with its own list of pros and cons. You definitely need to know what these are in order to make a more educated decision if you're set on buying your very own bottle of eyelash enhancer.
Strengths
Has the ability to provide overnight treatment
It brightens and thickens lashes
It's made from ingredients that have been known to stimulate growth and strengthen lashes
It's made from a company that has been around for a long time
Manufactured in Switzerland, a country that follows the same standards as the US
It reduces* the need to use mascara when applied regularly
Has an official website
Reasonably priced
Weaknesses
Description for each ingredient used isn't provided
Doesn't come with a return policy
Comes with mixed reviews
Mavala Double Lash Reviews
Mavala Double Lash comes with mixed reviews. Some of the customers love this eyelash enhancer and can vouch for it. However, there are those who say that effects don't come in two weeks. It took them longer to see the improvement. And while it does work, some have yet to experience the wow factor.
Mavala Double Lash – Before and After
All you need to do is remove* makeup and apply the serum before bedtime. Do this daily. And while some customers waited longer to see results, there is distinct eyelash growth and thickening. Of course, you need to follow the directions and use it daily. You can simply apply Mavala at night because it works best when your face is clean and free of makeup.
Mavala Double Lash – Where to Buy It?
You can simply purchase Mavala from online stores. It's available practically in any online shop. You can also go to its official website to sign up for the company's official newsletter. This way, you're privy to the latest offers and discounts. The site also provides the customer service hotline should you have more questions about the purchase or about their return policy.
Final Verdict
Here's where it all comes down to: should you purchase the product. Well, it's all up to you because it does come with a mix of reviews. This could make you hesitate because you definitely would want to invest your money in something that works.
Nonetheless, the Mavala Double Lash eyelash enhancer might just be worth your time and money. It has worked for many and as for the rest, they simply had to wait longer to see the results. More importantly, this eyelash enhancer is reasonably priced. While the company doesn't make mention of a money-back guarantee, you can always call customer service for your concerns.
Buying an eyelash enhancer is not an easy thing to do. The most important aspect you have to consider is safety. This is because some eyelash enhancers contain harsh chemicals that can cause serious eye problems. Another important factor is effectiveness. Of course, you want the fastest and most considerable results possible. To find the best products, you have to inspect each product carefully which will take a lot of time since there are hundreds of eyelash enhancers being sold on the market. To find the best eyelash enhancer on today's cut-throat market, we have inspected, tested and evaluated each eyelash enhancer mentioned below.
Our Top Eyelash Enhancer Choices

Add Length and Volume to Eyelashes*
Nourishing Effect on the Hair Follicle*
Protect Eyelashes from Breaking*
Restore Natural Moisture*
Add Length and Volume to Eyelashes*
Nourishing Effect on the Hair Follicle*
Protect Eyelashes from Breaking*
Restore Natural Moisture*
Rodan + Fields Lash Boost
Add Length and Volume to Eyelashes*
Nourishing Effect on the Hair Follicle*
Protect Eyelashes from Breaking*
Restore Natural Moisture*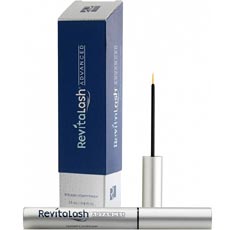 Add Length and Volume to Eyelashes*
Nourishing Effect on the Hair Follicle*
Protect Eyelashes from Breaking*
Restore Natural Moisture*
Add Length and Volume to Eyelashes*
Nourishing Effect on the Hair Follicle*
Protect Eyelashes from Breaking*
Restore Natural Moisture*