Marini Lash Overview
Jan Marini has been in the beauty business for years. She has developed a line of skin care products and has recently ventured out into new territory. Marini Lash is one of her more recent products that has been manufactured to help women grow naturaly thick lashes.
Marini Lash Details
Although the Jan Marini website gives viewers a good amount of information about Jan herself as well as her skincare line, when it comes to Marini Lash, there is very little to be learned. According to the site, Marini Lash was developed in 2005 and contains a proprietary peptide along with 'other nutrients' that are said to help lashes grow. The website mentions that in a case study, women saw 'remarkable results', and that Marini Lash was a technological first in eyelash stimulators. The site also contains testimonials about the line of skincare products from doctors and lay people. What the Marini Lash site does not mention are the product's ingredients, clinical research or independent studies, safety information, product application, or a satisfaction guarantee.
Strengths Of Marini Lash
The Marini skin care line, a trusted name in the beauty industry, manufactures Marini lash.
The Jan Marini website gives testimonials of several different types of people from everyday consumers to doctors and beauty experts.
Weaknesses Of Marini Lash
The website makes no mention of clinical data or research about this product.
There is no ingredient list associated with Marini Lash provided on the official website.
Marini Lash does not have a satisfaction guarantee.
The website does not include any safety precautions of instructions for usage for the consumer to use as a guideline.
Marini Lash Bottom line
Although the product testimonials given by a wide variety of professionals in the field yielded positive feelings about the product, without independent, clinical research on a large group of Marini Lash users, there is little merit to case-by-case success stories. Be cautious when using any product that does not disclose all ingredients and be sure to check with a doctor before trying this product.
Buying an eyelash enhancer is not an easy thing to do. The most important aspect you have to consider is safety. This is because some eyelash enhancers contain harsh chemicals that can cause serious eye problems. Another important factor is effectiveness. Of course, you want the fastest and most considerable results possible. To find the best products, you have to inspect each product carefully which will take a lot of time since there are hundreds of eyelash enhancers being sold on the market. To find the best eyelash enhancer on today's cut-throat market, we have inspected, tested and evaluated each eyelash enhancer mentioned below.
Our Top Eyelash Enhancer Choices

Add Length and Volume to Eyelashes*
Nourishing Effect on the Hair Follicle*
Protect Eyelashes from Breaking*
Restore Natural Moisture*
Add Length and Volume to Eyelashes*
Nourishing Effect on the Hair Follicle*
Protect Eyelashes from Breaking*
Restore Natural Moisture*
Rodan + Fields Lash Boost
Add Length and Volume to Eyelashes*
Nourishing Effect on the Hair Follicle*
Protect Eyelashes from Breaking*
Restore Natural Moisture*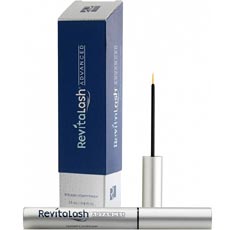 Add Length and Volume to Eyelashes*
Nourishing Effect on the Hair Follicle*
Protect Eyelashes from Breaking*
Restore Natural Moisture*
Add Length and Volume to Eyelashes*
Nourishing Effect on the Hair Follicle*
Protect Eyelashes from Breaking*
Restore Natural Moisture*