LiBrow Overview
LiBrow stimulates the growth of eyebrow hairs to help fix patchy or overplucked eyebrows. It is manufactured by Cosmetic Alchemy, a company that specializes in beauty products.
LiBrow Details
LiBrow stimulates your eyebrows to stimulate growth, as well as slightly darkening them. LiBrow works easily – all you have to do is apply it to clean skin where you would like the hair to grow. In just a few weeks, results will begin to be visible. LiBrow works to stimulate the hair follicle itself, although it also conditions existing hairs.
Ingredients for LiBrow are Water, Propylene Glycol, Butylene Glycol, Hydroxyethylcellulose, PPG-26-Buteth-26, PEG-40 Hydrogenated Castor Oil, Krameria Triandra Root Extract, Sarothamnus Scorparius Extract, Jagulans Regia (Walnut Leaf) Extract, Apigenin, Oleanolic Acid, Biotinoyl Tripeptide-1, Panthenol, Saccharomyces Copper Fermant, Saccharomyces Manganese Ferment, Saccharomyces Zinc Ferment, Biotin, Methylchioroisothiazolinone, Phenoxyethanol, Ethylhexyl Glycerin, 15S-Trihydroxy-17-Phenyl-18, 19,20-Trinor-Prosta-5Z, 13E-Diene-1-Oic Acid, and Isopropyl Ester.
Strengths of LiBrow
90 day money back guarantee
Physician formulated and tested
Customer testimonials available
Doctor testimonials available
Contact information available
Ingredients listed
Easy to use, secure website
Free shipping on US orders
Weaknesses of LiBrow
Should not be used by pregnant or breastfeeding women
Cannot be used on eyelashes
No clinical data provided
No free sample available
Not an all natural formula
LiBrow The Bottom Line
LiBrow offers many reasons to reassure you that the eyebrow enhancer works in an effective and safe manner, even including physician testimonials. There is a ninety day money-back guarantee to ensure that no matter what the product is not a fiscal risk. It appears to be a great way for women with sparse eyebrows to thicken and fill their eyebrows, although those who prefer all-natural formulations may wish to look elsewhere.
Buying an eyelash enhancer is not an easy thing to do. The most important aspect you have to consider is safety. This is because some eyelash enhancers contain harsh chemicals that can cause serious eye problems. Another important factor is effectiveness. Of course, you want the fastest and most considerable results possible. To find the best products, you have to inspect each product carefully which will take a lot of time since there are hundreds of eyelash enhancers being sold on the market. To find the best eyelash enhancer on today's cut-throat market, we have inspected, tested and evaluated each eyelash enhancer mentioned below.
Our Top Eyelash Enhancer Choices

Add Length and Volume to Eyelashes*
Nourishing Effect on the Hair Follicle*
Protect Eyelashes from Breaking*
Restore Natural Moisture*
Add Length and Volume to Eyelashes*
Nourishing Effect on the Hair Follicle*
Protect Eyelashes from Breaking*
Restore Natural Moisture*
Rodan + Fields Lash Boost
Add Length and Volume to Eyelashes*
Nourishing Effect on the Hair Follicle*
Protect Eyelashes from Breaking*
Restore Natural Moisture*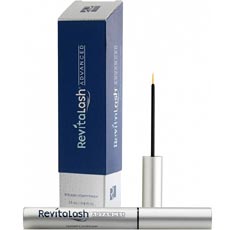 Add Length and Volume to Eyelashes*
Nourishing Effect on the Hair Follicle*
Protect Eyelashes from Breaking*
Restore Natural Moisture*
Add Length and Volume to Eyelashes*
Nourishing Effect on the Hair Follicle*
Protect Eyelashes from Breaking*
Restore Natural Moisture*