Lashes To Die For Product Overview
When it comes to lash stimulators and conditioners, there are a seemingly infinite number of choices. For women who want to grow longer, stronger, thicker lashes it can be confusing and frustrating to try and choose a product. For women who would rather turn to an established, well-known name in the beauty business, Peter Thomas Roth has created a lash enhancer called Lashes To Die For. This product claims to help women grow their own lashes with once daily application of the product.
Lashes To Die For The Product Details
Lashes To Die For claims to contain a patent pending complex called PTR Lash Complex. According to their site, this ingredient plus Vitamins A, C, and E, Actiglide, and Provitamin B5 all contribute to the product's performance. There are several testimonials and media write-ups listed but no clinical data to show results. The website does disclose a full list of ingredients but does not offer any kind of product satisfaction or guarantee.
Strengths of Lashes To Die For
Peter Thomas Roth is a well-known name in beauty and is known for producing high-quality products.
Peter Thomas Roth has developed its own formula of lash stimulators and has a patent pending on its main ingredient, PTR Lash Complex.
The website offers strong consumer testimonials that support the product's claims
The website includes a full list of ingredients for consumers to view objectively.
Weaknesses of Lashes To Die For
Peter Thomas Roth does not provide any clinical research or data on the site to support the claims they make about product results.
PTR does not offer any form of money back guarantee or ensure customer satisfaction.
Lashes To Die For The Bottom Line
Peter Thomas Roth has a strong reputation in the beauty world and has reason to want to maintain that reputation however, without clinical data and without an understanding of the PTR Lash Complex and how it works, it is hard to recommend this product.
Buying an eyelash enhancer is not an easy thing to do. The most important aspect you have to consider is safety. This is because some eyelash enhancers contain harsh chemicals that can cause serious eye problems. Another important factor is effectiveness. Of course, you want the fastest and most considerable results possible. To find the best products, you have to inspect each product carefully which will take a lot of time since there are hundreds of eyelash enhancers being sold on the market. To find the best eyelash enhancer on today's cut-throat market, we have inspected, tested and evaluated each eyelash enhancer mentioned below.
Our Top Eyelash Enhancer Choices

Add Length and Volume to Eyelashes*
Nourishing Effect on the Hair Follicle*
Protect Eyelashes from Breaking*
Restore Natural Moisture*
Add Length and Volume to Eyelashes*
Nourishing Effect on the Hair Follicle*
Protect Eyelashes from Breaking*
Restore Natural Moisture*
Rodan + Fields Lash Boost
Add Length and Volume to Eyelashes*
Nourishing Effect on the Hair Follicle*
Protect Eyelashes from Breaking*
Restore Natural Moisture*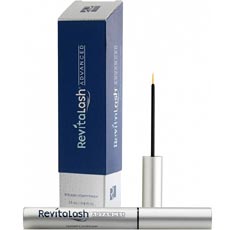 Add Length and Volume to Eyelashes*
Nourishing Effect on the Hair Follicle*
Protect Eyelashes from Breaking*
Restore Natural Moisture*
Add Length and Volume to Eyelashes*
Nourishing Effect on the Hair Follicle*
Protect Eyelashes from Breaking*
Restore Natural Moisture*